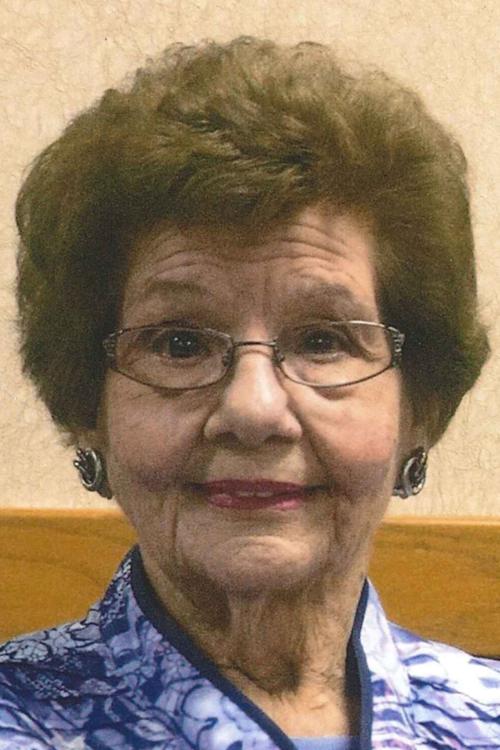 Edith 'Edy' Mae Sand, 96, of Marcus, went to her eternal rest Saturday, Oct. 12, 2019, at the Heartland Care Center in Marcus.
Mass of Christian burial will be at 10:30 a.m. Wednesday at Holy Name Catholic Church in Marcus. Burial will follow at Holy Name Cemetery in Marcus. Visitation will begin at 2 p.m. Tuesday at Holy Name Catholic Church., with a rosary at 4:45 p.m., the family present from 5 to 7 p.m., and a Scriptural prayer service at 7 p.m. There will also be one hour of visitation at the church prior to Mass on Wednesday. Earnest-Johnson Funeral Home in Marcus is assisting Edy's family with funeral arrangements. Expressions of sympathy may be directed through www.mauerjohnsonfh.com.
Edy was born Oct. 13, 1922, to Ambrose and Elizabeth (Fluegel) Heinis in Morris, Minn. Edy married Merle Sand on April 12, 1939, and they celebrated 51 years together until Merle's passing on Christmas Day 1990. To this union 10 children were born.
You have free articles remaining.
Edy was a gentle, loving soul, dedicated wife, wonderful mother, grandmother (great and great-great), sister, aunt and friend. Edy always had a ready smile, welcoming you into her home where the coffee was always on and there was always something to eat, which you were encouraged not once but several times to partake of. Early morning coffees, every day of the week were attended by many -- where the tales of her children's antics grew with every passing year. If you asked Edy if the stories were true -- she denied it -- as ALL of her children were Angels!
Edy enjoyed bowling in the early years, poker with a great bunch of gals, the slot machines, and playing cards, especially Hand and Foot -- where she would have an overflowing hand of cards -- BUT she just couldn't lay them down. Secret was she wanted that "wild pile" worth 2,000 points. And we can't forget that the "candy cupboard" was always full.
Left to cherish her memory are sons Chuck (Julie), John (Patty), all of Marcus, Steve (Dian) of Chandler, Ariz., Ed (Margot) of Marcus, Bill (Stephanie) of Waukee, Iowa, and son-in-law Willie Goth of Marcus; daughters Peggy (Dick) Hays of Tulsa, Okla., Kathy (Ken) Ogren, Barb (Doug) Dreckman and daughter-in-law Rita Sand, all of Marcus; 34 grandchildren; 77 great-grandchildren; 24 great-great grandchildren; sisters Dorothy (Toppy) Wetherell of Peterson, Iowa, and June Davis of Spencer, Iowa; brother and sister-in-law Mary and Dale Bunkers of Granville, Iowa; several nieces and nephews; and many good friends.
Preceding Edy in death were her parents; husband, Merle; daughter, Patty Goth; son, Jim Sand; grandson; Troy Sand; brothers; Ralph and Lyle Heinis; and sisters, Myrtle Dawson, Helen Smith and Pearl Frangenberg.
In lieu of flowers, memorials can be directed to the family for scholarships and charities.
To plant a tree in memory of Edith Sand as a living tribute, please visit Tribute Store.