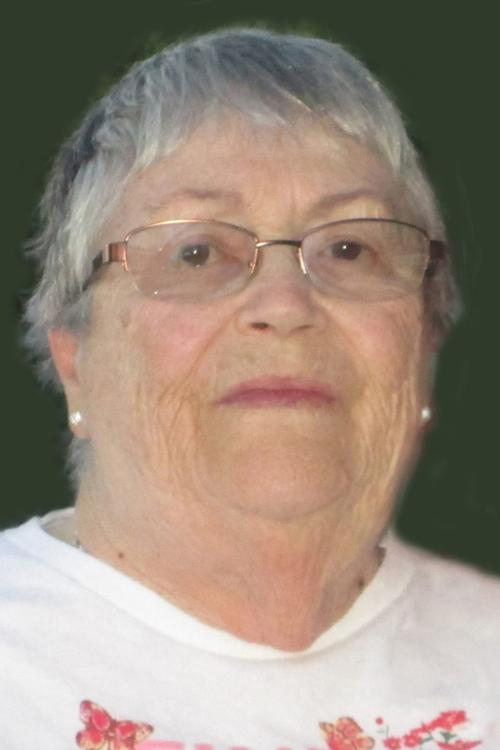 Elizabeth Jane "Betty" Potter, 80, died Sunday, Oct. 13, 2019, at Sunrise Retirement Community.
Service will be 1 p.m. Friday at Christy-Smith Funeral Home, Moringside Chapel. Burial will be in Memorial Park Cemetery. Visitation will be 6 to 8 p.m. Thursday at the funeral home.
Elizabeth Jane "Betty" Zublis, the daughter of Carl and Irene (McMurray) Zublis, was born Jan. 23, 1939, in Sioux City. She grew up and was educated in Sioux City.
You have free articles remaining.
On Feb. 2, 1957, Betty was united in marriage with Dean A. Potter in Sioux City. She worked at Younkers and Kresge's. She later worked at Appletree Preschool before retiring in 2000.
Betty was a member of Morningside Lutheran Church, Morningside Order of the Eastern Star, Abu Bekr Shrine Women's Auxiliary, Campettes, and Daughters of the Nile.
Betty is survived by her children, Louise (Tim) Hafits and Allen (Maikki) Potter; grandsons, Jaakko Henry Potter, Bryan James Hafits and Carl Robert Potter; siblings, Harold Hansen, Pearl Harrison, Micki Webster, Harvey Hansen, Janniee (Randy) Wheeler, and David Zublis; and a special friend, Dorothy Doahue.
She was preceded in death by her parents; husband, Dean; and a brother, Joseph Zublis.