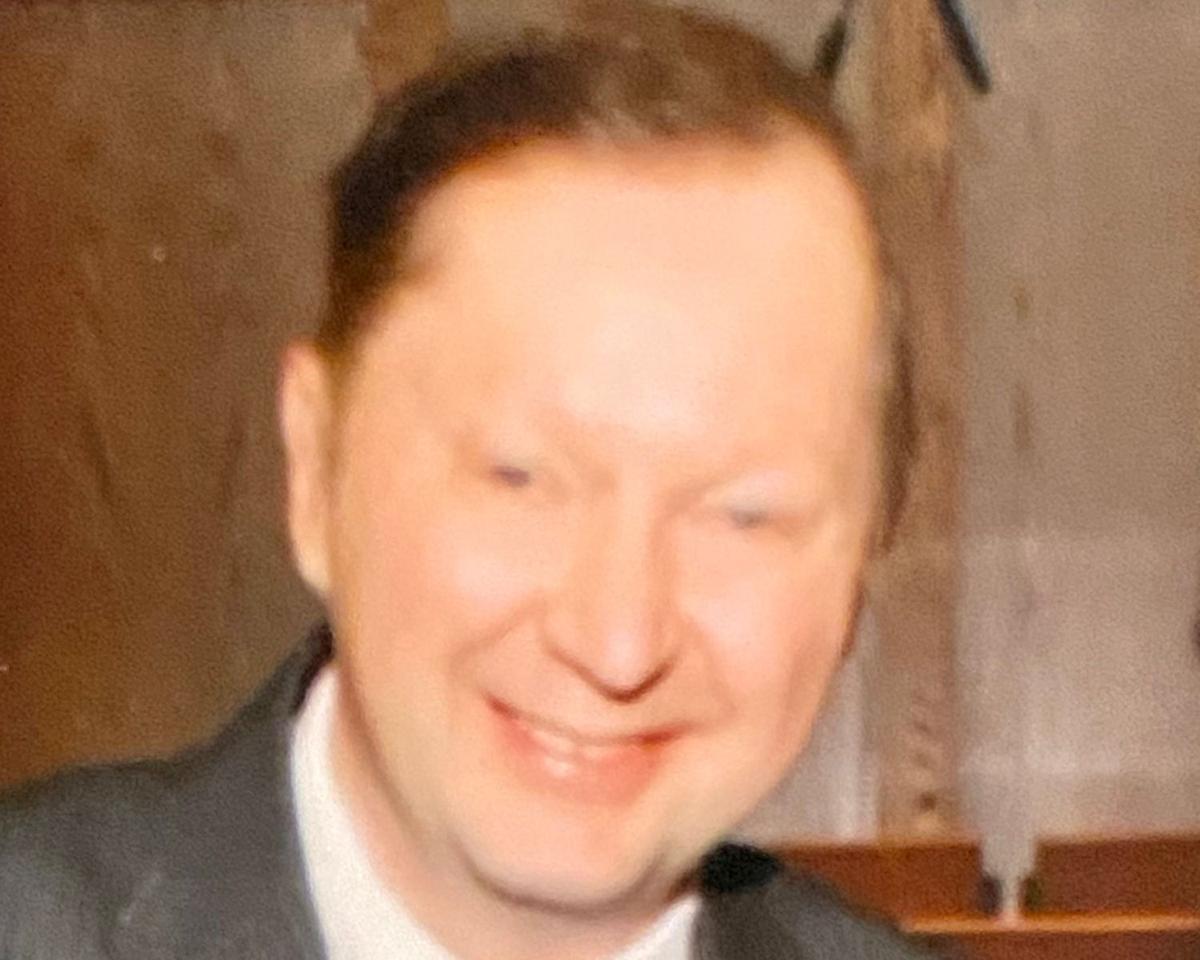 Gary Robert Hollstein, 72, of Sioux City, passed away peacefully on Oct. 9, 2020, at Bickford Assisted Living in Sioux City. He was surrounded by his wife, his children, and many dedicated long-time caregivers at Bickford. Gary died of Covid-19.
A celebration of his life will be held at a future date when family and friends can safely gather in Western Nebraska.
Gary was born June 18, 1948, in Gordon, Neb., to Robert and Geraldine Hollstein. He attended elementary and high school in Hay Springs and Rushville, Neb., where he was an outstanding athlete and a good student. During his senior year, he was the quarterback of the Longhorns' football team which had a perfect 11-0 record, led the basketball team in scoring, and was undefeated in both high and low hurdles. He was the all-class gold medal winner in the 120-yard high hurdles at the State Track Meet with a time of 14.60 seconds. That mark was the Class C state record for 38 years until it was finally broken in 2005.
Following high school graduation, Gary attended the University of Nebraska on a track, and later, a football scholarship. He earned letters as a member of the Cornhuskers' National Championship football teams in both 1970 and 1971. He was a member of Sigma Chi fraternity and treasured the friendships he made there.
After graduating from UNL in 1971, Gary joined the FBI. He married a local girl, Karen Johnson, in 1972. They traveled all over the world, as often as they could. They welcomed Paul Bennett and Carolyn Beth into their family in 1980 and 1982.
Gary's working life consisted of three diverse and complex occupations which sometimes overlapped and all three of which he loved intensely. He threw his whole heart into his work life. His first career was with the FBI, working at their Physical Training Academy in Quantico, Va. He was there until it was his own turn to enter Agent's training class. He was an FBI Agent in the District of Columbia for nine years.
Western Nebraska called him back home to Rushville to join his father-in-law and brother-in-law in the banking business in 1981. Gary saw his job in the bank as being a booster for his community. He was active on the Hospital Board, Chamber of Commerce, and other civic groups. He enjoyed beautifying his town any way he could.
Always an entrepreneur, Gary became interested in the fast food business and in 1987, he opened the first of seven Arbys Restaurants in Sioux City and Le Mars, Iowa, and in Norfolk, Neb. He loved the entire process of constructing, staffing, and running those restaurants. He was very hands-on and worked at one of the locations every day.
In January 1992, when he was in his early 40s, he was diagnosed with an inoperable brain tumor which required chemotherapy and radiation. His physical condition slowly deteriorated over the next 28 years, but he remained upbeat, joyful, and determined. He was quick to laugh, loved to reminisce about his school years, and enjoyed his children and family members.
He attended Husker games as often as possible. He did not lament and was an inspiration to many for the way he lived with his illness. He was a member of First Lutheran Church.
Gary's community the last 12 years has been Bickford Senior Living. He felt safe and secure there and participated as much as he could in activities. The staff at this facility became additional family members for our family and we cannot thank them enough.
Survivors include wife, Karen of Dakota Dunes; son, Paul (Kelly) Hollstein of Norwalk, Iowa; daughter, Carolyn (Anna) Hollstein of Kansas City, Mo.; father, Robert (Joyce) Hollstein of McAllan, Texas; brother, Jim Hollstein of Denver; sister, Dianne (Ric) Brooks of Denver; sister-in-law, Mary Lou Palmer of Palisades, Colo.; sister-in-law and brother-in-law, Beth and Greg Hunter of Rapid City, S.D.; grandchildren, Andrew and Natalie Hollstein of Norwalk, Iowa; two nieces; four nephews, relatives and friends.
He was preceded in death by his mother, Geraldine; and brother, Don.
Gary will be remembered by friends and family as kind, generous, charismatic, ambitious, faith-filled, determined, positive, and fiercely loyal.
Flowers (especially Iris), banana cream pie, the Huskers, letter writing, photos of loved ones, and Dairy Queen Blizzards were always his favorites, especially during his final decade. If you contacted Gary by phone or letter or visit, we sincerely thank you.
Memorials in Gary's honor may be sent to Hospice of Siouxland, the Food Bank of Siouxland, or the Rushville Volunteer Fire Department.
Obituaries Newsletter
Sign up to get the most recent local obituaries delivered to your inbox.