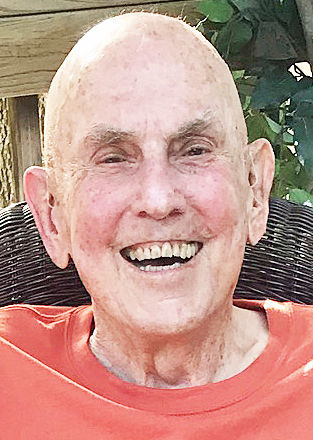 James H. Ingenthron, 91, of Sioux City, died peacefully on July 3, 2019, at home surrounded by loving family after nearly a year-long battle with cancer.
Services will be 1 p.m. Sunday at Meyer Brothers Morningside Chapel. Interment in the family cemetery near Topeka, Kan. will be at a later date. Visitation will be 11 a.m. until service time Sunday at the funeral home. Online condolences may be made to www.meyerbroschapels.com.
You have free articles remaining.
He was born on Oct. 2, 1927, in Topeka, Kan., the son of John N. and Mary Agnes (Quinlan) Ingenthron. He worked for State Farm Insurance as an agent and a district manager from 1952 until his retirement at the age of 62.
All family members have fishing stories to share as that was his favorite pastime. Close behind his love of fishing was his love of hunting which he shared with many friends and family. He enjoyed traveling with his children, researching his ancestry, and always had a positive outlook on life, never missing a chance to tell a life lesson.
He leaves behind his children, Linda (Robert) Chrisman, Sally Gill, Kelly (Cindy) Ingenthron, and Casey (Mary) Ingenthron; and a stepson, Rob (Lisa) Middleton. He was blessed with eight grandchildren and 10 great-grandchildren. He also leaves many nieces and nephews that have remained close.