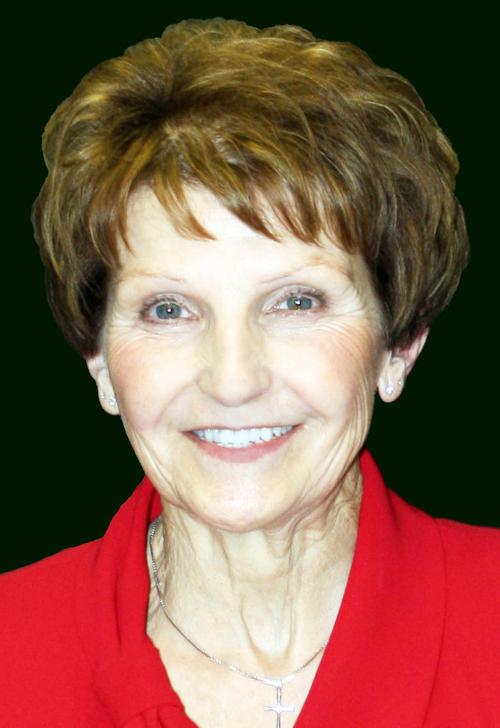 Janice F. De Groot, 78, of Sheldon, went to be with her Lord and Savior Saturday, May 11, 2019, at Sanford Sheldon Medical Center, surrounded by her husband and family.
Service will be 10:30 a.m. Wednesday at First Reformed Church in Sheldon, with the Rev. Paul Van Maaren officiating. Burial will be in East Lawn Cemetery. Visitation will be after 4 p.m. today, with family present 5 to 7 p.m., at the church. Arrangements are under the direction of Vander Ploeg Funeral Home in Sheldon.
Jann was born on June 10, 1940, in Seney, Iowa, the daughter of John and Gertrude (Hofland) Hartog. When Jann was just 2 years old, following the death of her father, the family moved from Seney to Orange City, Iowa. Her mother raised Jann and her five siblings with God's care and guidance. Jann attended the Orange City Christian School, Northwestern Classical Academy and Northwestern College in Orange City.
She was united in marriage to Henry Veldhuis on Aug. 11, 1961. The Lord blessed this marriage with three daughters, Angela Lynn, Donna Beth, and Alison Lea. Donna Beth died of leukemia during her kindergarten year. Henry died in 2002 after a very short illness. Jann worked for many years as a law office secretary. After their daughters were older, she returned to work as a secretary in the guidance office at Sheldon Community High School.
You have free articles remaining.
On April 26, 2014, Jann was united in marriage to Kendall W. De Groot. Kendall and Jann enjoyed their new home and enjoyed outings with friends and traveling together. Many times, they traveled to their married children's homes, and enjoyed participating in the busy lives of their grandchildren, attending graduations, weddings and school events.
She was a member of First Reformed Church in Sheldon, and enjoyed serving on the Congregational Care Team, the Women to Women Ministry, and singing in the choir. She was a member of the Friendship Sunday School class and the Evening Circle. Jann loved to read, and she loved music. She was dedicated to her family and knew that her greatest calling in life was to raise her daughters to be responsible, godly women. She was so grateful that each of them came to know Jesus as her personal Savior and counted this as her most cherished blessing.
Jann is survived by her husband, Kendall W. De Groot; her daughters and their husbands, Angela and Jeff DeVries of Polk City, Iowa, and Alison and Joel Sterk of Belle Plaine, Minn.; grandchildren, Dr. Christopher (Ally) DeVries of Freeland, Mich., John DeVries and Anne Marie DeVries of Polk City, and Schuyler Sterk, Noah Sterk and Anneka Sterk, of Belle Plaine; stepchildren, Kristin and Mark Grave of Moose Lake, Minn., and Kelly and Pam De Groot of Sanborn, Iowa; stepgrandchildren, Kathryn (Will) Dawson-Ekberg of Duluth, Minn., Nathan Grave serving in U.S. Navy, Alyssa De Groot (Rob Pellitier) of Sanborn, Samantha De Groot of Sanborn, Ty Koekkoek, Logan Baker and Jordan Koekkoek; and two great-stepgrandchildren, Zayne Pellitier and Blayse Pellitier.
Also surviving are her siblings and their spouses, Fran (Bill) Korver of Tulsa, Okla., Geri Kiel of Orange City, Dr. John (Martha) Hartog of Ankeny, Iowa, Marjorie (Rev. Robert) Vander Aarde of Great Falls, Mont., and Paul (Velma) Hartog of Tulsa; and stepsiblings, Daryl and Linda Mouw of Sheldon, and Steve and Anne Klaasen of George, Iowa; and several nieces and nephews.
She was preceded in death by her parents; her husband, Dr. Henry Veldhuis; daughter, Donna Beth Veldhuis; and a brother-in-law, Vernon Kiel.
In lieu of flowers, memorials may be directed to St. Jude's Children's Hospital.