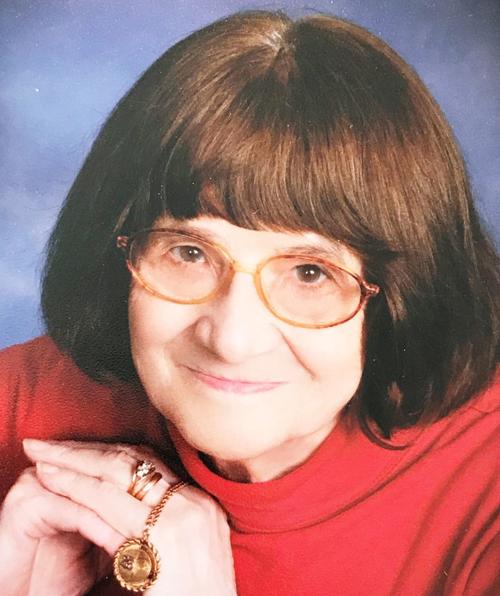 Joan T. Streck, 85, of Sioux City, passed away Saturday, Jan. 4, 2020, at Holy Spirit Retirement Home.
Service will be 10:30 a.m. Saturday at Holy Cross Parish-St. Michael Worship Site, with the Rev. David Hemann as celebrant. Burial will be in Calvary Cemetery. Visitation will be 5 to 8 p.m. Friday, with the family present at 6 p.m. and a vigil service at 7 p.m., at Meyer Brothers Colonial Chapel. Online condolences may be offered at www.meyerbroschapels.com.
Joan was born on Feb. 2, 1934, in Remsen, Iowa, to William and Clara (Schwartz) Roder. She grew up on the family farm with her five brothers and a sister. Joan graduated from St. Mary's High School with the class of 1952 in Remsen. Following graduation, she lived in Sioux City while attending N.B.T. Business School.
She married Jerome "Jerry" Streck on June 9, 1956 in Remsen. She moved to Le Mars, Iowa in 1958 and to Sioux City in 1964, where Joan resided in her home for more than 50 years until moving to Holy Spirit Retirement Home in 2015. Joan worked for local businesses as a secretary after business school. Once her children were in school, Joan worked in a secretarial position for the Mary Treglia Community House beginning in 1970. She worked there for 26 years until she retired.
You have free articles remaining.
Joan enjoyed being in a bowling league with her husband and liked various crafts, especially crocheting. Joan was an active member of St. Michael Catholic Church. She enjoyed playing cards, especially cribbage. Joan cooked for the Golden Age Club at the Mary Treglia House, and was very active within the club.
Joan is survived by her daughter, Julie Streck Suhr of Sioux City; sons, Mike (Linda) Streck of Clive, Iowa, and Tom (Trish) Streck of Blair, Neb.; grandchildren, Joe Streck (Suzanne Willette) of Kalispell, Mont., Ben Streck of Omaha, Amy Streck of Dubuque, Iowa, Andrew Streck of Madison, Wis., Allison Streck of Dubuque, Austin Suhr of Sioux City, Brenden Suhr of Sioux City, and Sarah (Ryan) Swearingen of Sioux City; great-grandchildren, Cambree and Jaylee Swearingen of Sioux City; brothers, John (Pat) Roder of Dodgeville, Wis., and Bill (Berta) Roder Jr. of Jackson, Minn.; sister, Jeanette (Lyle) Konrady of Aurelia, Iowa; sisters-in-law, Bonnie Roder of Sheldon, Iowa, and Marge Roder of Le Mars; and many beloved nieces and nephews.
Joan was preceded in death by her parents; husband, Jerry on Jan. 11, 1989; and brothers, Albert, Bob, and Ron Roder.
Pallbearers will be her grandchildren, Joe Streck, Ben Streck, Amy Streck, Andrew Streck, Allison Streck, Austin Suhr, Brenden Suhr, and Sarah Swearingen.
Memorials are requested to St. Michael Catholic Church, Holy Spirit Retirement Home, or Hospice of Siouxland in Joan's name.
To send flowers to the family of Joan Streck, please visit Tribute Store.