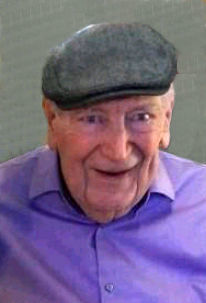 John (Erwin) O'Neill, 92, of Jackson, Neb., passed away Saturday, Oct. 5, 2019, in South Sioux City.
Funeral services will be 11 a.m. Thursday at St. Patrick Catholic Church in Jackson, Neb. The Rev. Andrew Sohm will officiate. Visitation will be from 3 to 5 p.m. Wednesday, with a rosary and wake service at 5 p.m., at Mohr & Becker-Hunt Funeral Home in South Sioux City. Burial will be at St. John Cemetery in Jackson.
Erwin was born April 24, 1927, in Willis, Neb.; he was the son of James P. and Pearl M. (Estlack) O'Neill. Erwin grew up in Willis and Jackson, and graduated from Ponca High in 1945. He served in the U.S. Army during WWII. Following the service, Erwin graduated from Creighton University with a degree in business administration.
On March 27, 1951, Erwin married Reta F. Leonard in Omaha. She passed away on April 22, 2000, in Sioux City. In August 2002, Erwin married Marguerite Brienzo, and she passed away Jan. 8, 2017.
Erwin worked for a short time in Minneapolis for Moline Farm Equipment Company before returning to join the family business, O'Neill Grain Elevator. He was a partner with his brother for several years and was also involved in several other agribusinesses in Northeast Nebraska.
Erwin was a member of St. Patrick's Catholic Church and he sang in the choir, The Father Tracy Council of the Knights of Columbus, and the Harty-McNally American Legion Post 175 of Jackson, Neb.
Survivors include his children, Debra Smith (Doug) of Lee's Summit, Mo., Dawn O'Neill of Oxnard, Calif., and Larry O'Neill of Jackson, Neb.; his sister, Delores Lindemann of Apple Valley, Minn.; four grandchildren, Eric and Saskia Jacobson, Desiree and Delaney Smith; three great-grandchildren, Emmett, Nina and Calvin Jacobson; three stepchildren, Tina Saunders, Gary Brienzo and Bob Brienzo; and two step-grandchildren.
Erwin was preceded in death by his parents; his brother, Eugene; a son, David; and a daughter, Vickie.
Obituaries Newsletter
Sign up to get the most recent local obituaries delivered to your inbox.