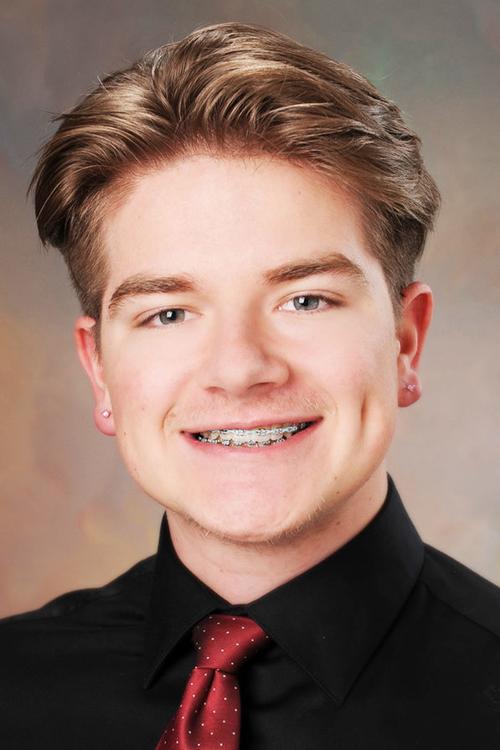 Keaton Francis Chicoine, 19, of Sioux City, passed away Thursday, June 25, 2020, in Tampa, Fla.
Services will be 10:30 a.m. Friday at Holy Cross Parish-St. Michael Catholic Church. Visitation with the family will be 6 to 9 p.m. Thursday, with a vigil service at 9 p.m., at Memorial Field. To encourage social distancing and help with limited seating at the field, you are encouraged to bring your own chairs. Arrangements are under the direction of Meyer Brothers Colonial Chapel. Online condolences may be directed to meyerbroschapels.com.
Keaton was born on May 15, 2001, in Sioux City. He was raised by his loving mother, Jennifer Chicoine, and later Randy Anderson when he and Jennifer married in 2015 and he became Keaton's father. He attended St. Michael Holy Cross Grade School, and later Bishop Heelan Catholic High School. He was born in Sioux City, but also spent years living in Lincoln, Neb. and Dallas, Texas, before returning to Sioux City in May 2008.
Keaton's first job was at Pancheros Mexican Grill on Hamilton in 2017. He went on to work at North Forty Mini Golf during the summer of 2018, and had been working as a barista at the Hamilton Hy-Vee since 2018.
He was a member of Holy Cross Parish, Blessed Sacrament Catholic Church.
Keaton was one of a kind from the start. He was an incredibly easy baby, a hilarious story telling little boy, and an argumentative teenager, with tardiness to school and getting homework turned in on time being the biggest sources of opposing views. He was an exceptional brother and had a very special bond with his sister, Reese. He loved her and fussed over her like a mother hen sometimes, and wrestled WWE style with her and treated her like a brother at other times. He was so good to his baby brother, Tri, and called himself the baby whisperer because he had a special way to calm him down, and was so patient.
He was kind and gentle, with wisdom beyond his years. He was an old soul, and so many would describe him that way as well. He participated in sports throughout his childhood, deciding in high school that those things were never really that important to him. He loved music, loved making people laugh, and he had such a magnetic personality and a huge heart. He prided himself on helping guide his friends through difficult times or decisions. He spoke out and stood up for those he didn't feel had a voice or were wronged, and even though he got in trouble for it a few times, he felt it was worth it, and that made his family so proud.
He was able to have an adult depth at times, and had such a fun child-like side that made him such a well-balanced young adult. He was so close with his aunts and uncles, and his grandparents were a second set of parents growing up; being a child of a teen mother lends a different family dynamic, one that he cherished. He was loved by so many, his teachers and other parents always told Jennifer, "he is such a good kid" and that's the kind of thing a parent hopes for. His dream was to create music and become a famous rapper, in his final days he was living out a piece of that dream on his trip to Florida.
Keaton is survived by his parents, Dr. Jennifer Chicoine and Randy Anderson; his sister, Reese Chicoine; his brother, Tri Anderson; grandparents, Dr. Brad and Coleen Chicoine, Rick Anderson and Julie Hansen, Cindy White-Anderson and Bill Spalding; great-grandmother, Carol Joan Rigg; and aunts and uncles, Christine Chicoine, Brad and Aimee Burnett and their children, Blake, Landon, and Layla, Dr. Nick and Lexi Chicoine, Jason and Virginia Anderson and their daughter, Bailey, Craig and Cara Anderson and their children, Caiden and Caroline, and Chad and Nicole Anderson and their children, Alexandria and Autumn.
He was preceded in death by his great-grandparents,, Dr. Gerald and Bonnie Chicoine and Herbert Rigg; uncle, Joseph Chicoine; and uncle, Jason Chicoine.
In lieu of flowers, memorials may be directed to the Keaton Chicoine Memorial Fund at https:/gf.me/ycum8k.
Obituaries Newsletter
Sign up to get the most recent local obituaries delivered to your inbox.