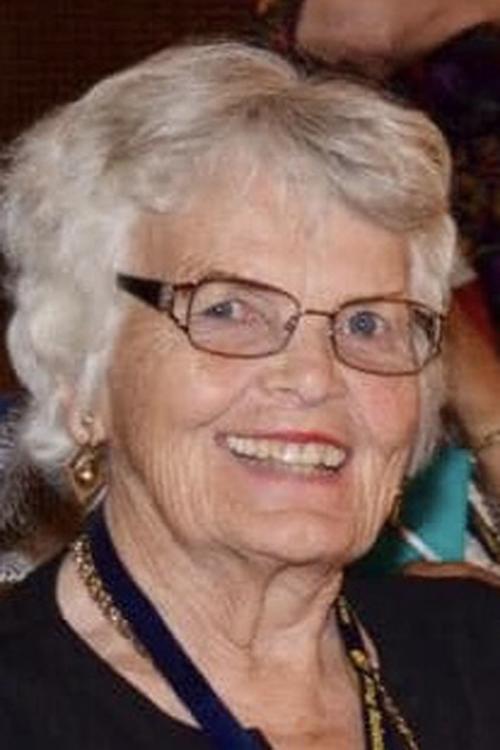 Honolulu, Hawaii, formerly Le Mars, Iowa
Norma Jean Kehrberg, 81, of Honolulu, formerly Le Mars, passed away Oct. 6, 2019.
Services will be held Friday, Nov. 22 at Harris United Methodist Church in Honolulu. Arrangements are under the direction of Hosoi Garden Mortuary in Honolulu.
Norma was born Feb. 7, 1938, in Sioux City, the daughter of Mary Ellen and Edward Kehrberg. She grew up on a farm near Le Mars, Iowa, and had three brothers, Charles, Donald and Robert. Their lives included work, play and church enriched by their mother's insistence that they receive piano lessons resulting in all four developing professional music careers. Norma's elementary education was in a rural one-room school.
She graduated from Le Mars Central High School in 1956; received a Bachelor of Arts in Music from Westmar College affiliated with Evangelical United Brethren Church; a Masters in Music Education from the University of Michigan and MPH from University of Hawaii. She was honored with a Doctorate in Human Letters from Westmar College. She taught senior high vocal music in Sioux Center, Iowa; junior high music in Waverly, Iowa, and in North Omaha, Neb., within a culturally-changing community.
You have free articles remaining.
She was called to mission with the United Methodist Church and in 1968 was assigned to the United Mission to Nepal (UMN), a large diverse mission working under agreements with His Majesty's Government. Norma began teaching English deep in the hills of Nepal, where she became adept in language and culture and assumed a variety of positions including secondment to Padma Kanya College, directing scholarship programs, opening a youth center, directing the Education Program which included major institutions and a country-wide functional literacy program.
In the 1990s, there were 8,000 women meeting nightly in small groups throughout mid-Nepal. She mentored and worked aside artists, musicians, and young professionals. She was a co-founder of Nepal YWCA and the TriAgency which linked the UMN with CASA of India and CCDB of Bangladesh, disaster response and development agencies. Norma spent 25 years as a missionary in Nepal. In 2000, she was recalled as the Interim Director of the UMN to renegotiate the government five-year agreement and prepare the organization to response to the impending civil war.
From 1984 through 1991, she was the Executive Director of United Methodist Committee on Relief (UMCOR) with activities in 120 countries. She was the first woman to hold the position. She held officer and board assignments with Church World Service, Habitat for Humanity and other non-government agencies.
After retirement, Norma's multiple activities with Harris UMC, Honolulu; Hawaii District; Cal/Pac Annual Conference and Western Jurisdiction included two appointments as local pastor to Saipan UMC, vice chair of HUMU, chair of Cal/Pac Rules Committee and delegate to the Western Jurisdiction for three terms. In 2006, she was inducted into the Plymouth County Historical Museum Hall of Fame.
Norma was the author of innumerable articles and education materials and two books, Love in Action: UMCOR 50 Years of Service, 1989 and The Cross in the Land of the Khukuri 2000, which was written in Nepali and English. Both books are still used as references when researching the history of UMCOR or Christianity in Nepal.
She is survived by her lifelong friend, Mona R. Bomgaars, MD; her three brothers, Charles, Donald and Robert; and nine nieces and nephews and their children.
She was preceded in death by her parents.
To plant a tree in memory of Norma Kehrberg as a living tribute, please visit Tribute Store.