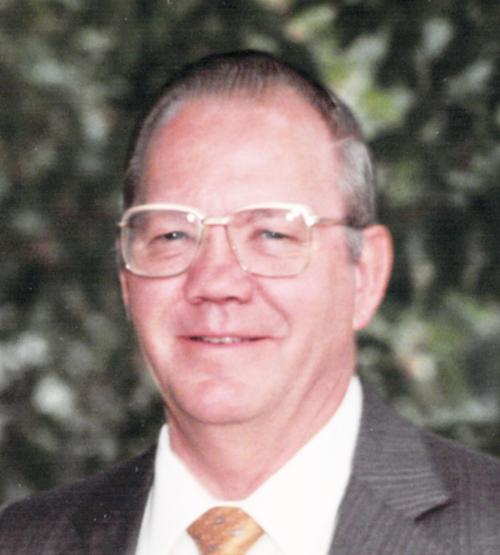 Randall W. Lilly, 78, of Sioux City, passed away Sunday, Feb. 9, 2020, at a Sioux City hospital.
Services will be at 11 a.m. today at Sioux City Baptist Church, 3222 Pawnee Place, with the Rev. Quentin Vaughn officiating. Burial will be in Riverside Cemetery, Akron, Iowa. Arrangements are under the direction of Meyer Brothers Colonial Chapel. Online condolences may be expressed at www.meyerbroschapels.com.
Randall, the son of Wayne W. and Eva R. (Bliss) Lilly, was born on April 24, 1941, in Akron, Iowa. He graduated from Westfield High School in 1959. Following high school, he had various jobs until he gained employment with the Iowa Conservation Commission in 1965 and worked in four Iowa state parks. In 1973, he moved back to Sioux City and worked for various manufacturing companies. In 1986, he graduated from Western Iowa Tech Community College with an associate degree in computer programming. His first programming job was with Mutual of Omaha in Omaha. He worked for two other companies, Wilson Trailer and Wells Blue Bunny in the programming field until his retirement in the spring of 2008.
You have free articles remaining.
Randall was united in marriage to Judy Ann Dodd in November 1963 in Sioux City. This union was blessed with two children, Sara Jane (aka Serena) and Scot. Randall and Judy later divorced.
On Oct. 12, 1973, Randall was united in marriage to Sandra K. (Pollock) Downing in Sioux City. In this union Randall was blessed with three stepchildren, Charles M. Downing, Bradley D. Downing and Carla K. Downing.
Randall enjoyed hunting, fishing, camping, motorcycle riding and mountain trail riding with his ATV. He enjoyed the time he had with his children and grandchildren. He was in the Iowa Army National Guard for six years as a wheeled/track vehicle mechanic. He was a life benefactor member of the National Rifle Association. He was a member of the Sioux City Baptist Church. Randall enjoyed flying his airplane once he got his pilot's license, and was a member of Martin Air Field in South Sioux City.
Randall is survived by three sons, Charles (Julie) Downing, Brad (Kaia) Downing, and Scot (Michelle) Lilly; two daughters, Serena (Doug) Garvin, and Rachel Martinez; son-in-law, Craig Rohde; 10 grandchildren; seven great-grandchildren; sister-in-law, Debbie Barbee; brother-in-law, Rick (Sherry) Pollock; and many nieces and nephews.
Randall was preceded in death by his parents; sister, Addie Jane; daughter, Carla; and his wife of 46 years, Sandra.
To plant a tree in memory of Randall Lilly as a living tribute, please visit Tribute Store.