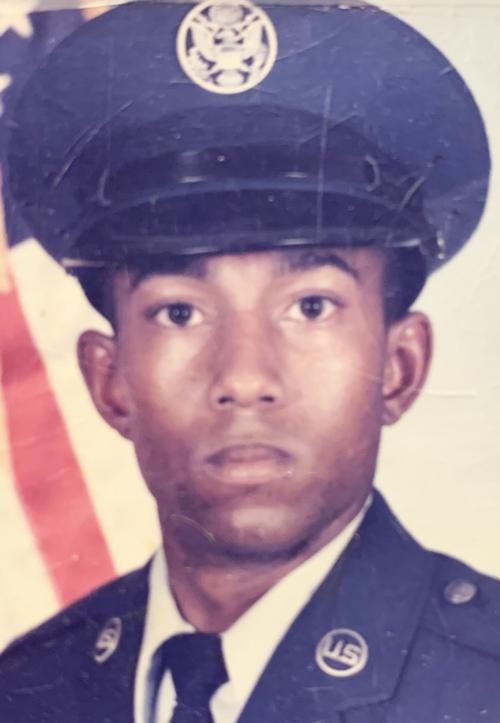 Reginald F. Banks Jr., 53, of Sioux City, passed away Friday, May 8, 2020, at a local hospital in Sioux City. Reggie's Uncle Regan Banks was by his side.
Services will be 1 p.m. Saturday at Meyer Brothers Colonial Chapel in Sioux City. Burial will be in Logan Park Cemetery. Visitation will be one hour prior to the service at the funeral home. Online condolences may be directed to www.meyerbroschapels.com. Those in attendance will be asked to follow social distancing guidelines and are encouraged to wear a face covering; thank you for your understanding.
Mr. Banks was born on Jan. 3, 1967, in Sioux City, the son of Reginald F. Banks Sr. and Elontene Banks of Portland, Ore. He was raised in Sioux City, and went to Hopkins and West Jr. and graduated from West High, Class of 1981. He entered the Air Force right after high school, where he served one and a half years before his honorable discharge.
Reggie truly loved his music and DJ for special occasion for his family and friends. His time away from family was spent with his best friends Todd Hayes, Troy Thomas, and cousin Monte Morris. Reggie also loved NCAA North Carolina Tar Heels and Michigan Wolverines. He truly missed his best friend, his brother Russell E. Banks Sr., after his car accident. Thank you to the Gospel Mission for your service.
Survivors include his mother, Elontene Banks of Portland; daughter, Toi Hoffman of Sioux City; two sons, Shammon and Rashaun Stricker of Manly, Iowa; sister, Rhea Banks of Houston, Texas; sister, Lynette Banks of Dallas, Texas; sister, Tai'esha Hamilton of Phoenix, Ariz.; sister and her husband, Le'Aundra and Sean West of Lexington, Ky.; sister, Karlee Banks of Sioux City; brother and his wife, Aaron and Tiffany Mosley of Richmond, Ky; brother, Terrel Baker of Portland; his grandchildren, Jady Hoffman, Javon Tillman, and Brantlie Kneip of Sioux City; and many nieces, nephews, uncles, aunts, cousins and dear friends.
Reggie was preceded in death by his father, Reginald F. Banks Sr.; mother, Jewell Banks; brother, Russell E. Banks Sr.; grandparents, uncles, aunts and cousins.
Special Thank You, to the Monahan-Nelson American Legion Post 64 for military honors.