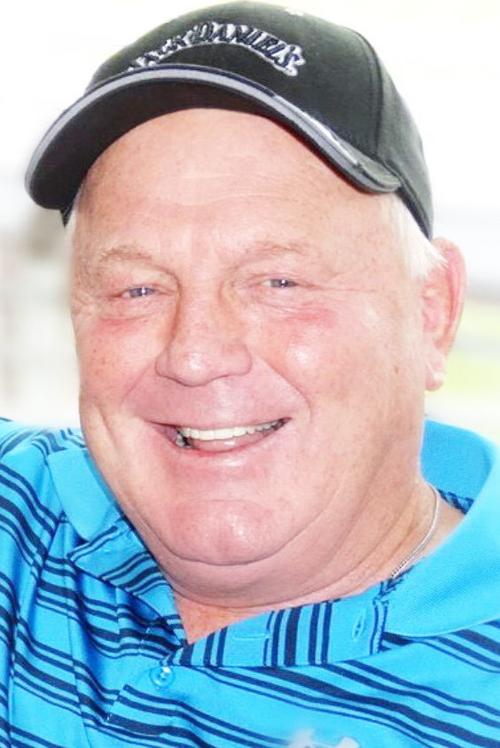 Fremont, Neb., formerly Ponca, Neb.
Richard Duane "Rick" Jensen, 66, of Fremont, formerly of Ponca, died Tuesday, Aug. 13, 2019, in his home at Woodcliff Lake in Fremont. He passed peacefully in his sleep after many years of being the best husband and caretaker to his wife, Helen, who is suffering from Alzheimer's disease.
Services will be 2 p.m. Saturday at St. Joseph's Catholic Church in Ponca, with the Rev. Andrew Sohm officiating. Visitation with the family will be 1 p.m. until service time Saturday at the church. A celebration of Rick's life will follow at Rivertime Resort in Ponca. Memorials and flowers may be sent to the church. Arrangements are under the direction of Mohr Funeral Home in Ponca.
Rick Jensen was born on May 22, 1953, to Dorothy and Sherman Jensen. He graduated from Ponca High School in 1971 and then went on to earn his associates degree from Norfolk Community College.
On Sept. 20, 1975, he married his high school sweetheart, Helen Richards, and they were blessed with four children, Amy, Lori, Ryan and Andy.
Rick had a long career with the Nebraska Department of Roads and went on to be the ground and maintenance supervisor for the Dakota County Courthouse. After years of being a caretaker to his wife, who was diagnosed with Alzheimer's, he retired, and moved to Fremont to be closer to Helen, who was placed in long-term care.
You have free articles remaining.
A jack-of-all-trades, Rick was always making the world even more beautiful with his paintings, homes he built and renovated, fixing vehicles, and helping his friends and neighbors in any way that he could.
One of Rick's greatest strengths was his ability to make everyone laugh and smile. He never met a person that didn't become his friend. Every child that met him went on to address him as "Papa or Grandpa Rick."
Above all things, Rick had a love for his family and a relationship with God. There is no doubt to those who knew Rick that heaven is now even more beautiful and fun with him in it.
Survivors include his loving wife of 44 years, Helen; and their four children, Amy (Cory) Wieseler of Elkhorn, Neb., Lori (Michael) Huffman of Papillion, Neb., Ryan (Shena) Jensen of Papillion, and Andrew Jensen of Omaha. He was also a proud Papa to five grandchildren, Whitney, Bo and Brilee Wieseler, Evelyn and Jackston Huffman.
Survivors also include his brother, David and Jackie Jensen of Las Vegas, Nev.; his mother-in-law, Monica Richards; brothers-in-law, Mark and Vicki Richards of Exira Iowa, and Gary and Kari Richards of Thornton, Colo.; sisters-in-law, Marcella and Rick Schweers of Ponca, Susan and Blake Bostwick of Ponca, and Gayle Richards of Sioux City. Rick was also a proud uncle to all of his nieces and nephews.
Ready to meet him in heaven were his parents, Sherman and Dorothy Jensen; his sister, Kathleen and husband, Ron Bookwalter; his father-in-law, Thomas Richards; and his brother-in-law, Jim Richards.