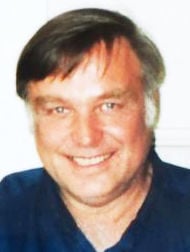 Rodney Dean Nicolaisen, 71, Sioux City, died unexpectedly on May 15, 2019, in Oklahoma.
Rodney was born on Oct. 21, 1947, in Cherokee, Iowa, the son of Raymond and Ruby (Hansen) Nicolaisen. He grew up on the family farm near Washta, Iowa. He graduated from Washta High School and continued his education at Morningside College. He graduated with a bachelor of science degree in physics from Morningside College, and went on to earn a second bachelor of science in electrical engineering from Iowa State University.
You have free articles remaining.
Rodney was a brilliant man with many talents. He was an electrical engineer at Mid-American Energy, co-owned Special Touch Rentals and NEER in Sioux City with his wife. He was a member of Toastmasters and gave several classes on delivering entertaining and effective presentations in the work environment. He taught several computer software classes at Western Iowa Tech Community College and Briar Cliff University. He took over farming in 1984 until 1992, and was a longtime member of First Presbyterian Church, where he served as a deacon for many years.
Rodney married Barbara A. Newman on Saturday, Aug. 10, 1968, at First Presbyterian Church in Sioux City. In 1972, they built their home, where they raised their family and lived together until Barbara passed away in 2004. Rodney and Barbara had four children, Christy, Sherry, James and Misty.
Survivors include a daughter, Christy Nicolaisen of Sioux Falls, S.D.; a daughter, Sherry Worthington of Amana, Iowa, and her children, Gus and Nohea Cabrera; a son and daughter-in-law, James and Jami Nicolaisen of Cypress, Texas, and their children, Emily, Lily and James Nicolaisen Jr.; and a daughter and son-in-law, Misty and Mark Bausch of Waterbury, Neb., and their children, Hailey and Caiden Bellows and Jonathon, Allyson, and Nathan Bausch.
Rodney was preceded in death by his parents, Raymond and Ruby Nicolaisen; and the love of his life, Barbara Ann Nicolaisen.
Rodney's infectious laughter, sense of humor, generosity and art of storytelling will be greatly missed by his family and friends.
To plant a tree in memory of Rodney Nicolaisen as a living tribute, please visit Tribute Store.