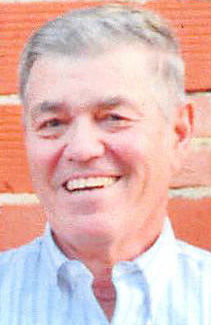 Ronald Joseph Henke, 74, of Marcus, passed away Tuesday, Aug. 13, 2019, at his home surrounded by his family.
Service will be 10:30 a.m. Friday at Holy Name Catholic Church in Marcus. The Rev. Bill McCarthy will officiate. Burial will be in Holy Name Catholic Cemetery at Marcus, with military rites conducted by the American Legion F.I. Goodburn Post 517 of Marcus. Public visitation will be 3 to 6 p.m. today, with the family present, and a prayer service at 6 p.m., at the church. The Greenwood-Schubert Funeral Home in Marcus is assisting the family with arrangements. Online condolences may be sent to the family at www.greenwoodfuneral.com.
Ron was born on June 7, 1945, to Joseph and Berniece (Peck) Henke in Cherokee, Iowa. Ron was raised on the farm and attended school at Maryhill Visitation Catholic Church in rural Cherokee County through eighth grade. He graduated from Cleghorn High School.
You have free articles remaining.
On Sept. 1, 1965, he was drafted by the United States Army. After basic training, Ron married Pearl Massmann on Nov. 11, 1965, in Cherokee, Iowa. Ron was then stationed at Fort Knox in Kentucky and later Illesheim, Germany, where Pearl joined him. Ron was honorably discharged in September 1967. Ron loved his country and considered his service an honor and his duty.
After leaving the service, they made their home in Cleghorn, Iowa, where Ron was employed by Cleghorn Lumber. In 1968, they moved to an acreage south of Marcus and in 1971, Ron began working for Marcus Lumber Company as a plumber. In 1976, Ron and Pearl began farming north of Marcus, side by side, until 1990 when the farm they rented was sold. Then Jim Smith asked Ron to be an adjuster for Western Cherokee Mutual Insurance Company. Ron enjoyed his job and adored the office girls there until he retired in 2014.
Ron worked hard all his life, but always found time for his wife, his girls, and his grandchildren. Driving his boat while fishing was a favorite pastime. Ron enjoyed hunting with his buddies and gardening. Treasured was the time Ron spent with a large family and many dear friends.
Left to cherish his life are his wife of 53 years, Pearl of Marcus; daughters, Laurie (Gary) Powell of South Sioux City, Cindy (Scott) Gries of Sibley, Iowa, Jamie (Kory) Alesch of Remsen, Iowa, and Kristi (Chris) Hagan of Kingsley, Iowa; 11 grandchildren, Brandon Powell, Carissa Powell, Trevor Gries, Bailey Gries, Tanner Gries, Chloe Alesch, Gavin Alesch, Garrett Alesch, Colby Hagan, Colton Hagan, and Cody Hagan; one brother, Robert (Carolyn) Henke; six sisters, Shirley Bobolz, Sharon (Tim) Kenan, Connie (Don) Wilson, Julie (Roger) Ashbaugh, Janice (Denny) Weiland, and Linda (Les) Pedersen; three sisters-in-law, Phyllis Parrott, Lynn (Ron) Ross, and Betty J. Massmann; a cherished aunt, Katie Letts and uncle, Bob Peck; many nieces, nephews, and cousins.
Preceding Ron in death were his parents; his in-laws, Melborn and Etta Massmann; an infant daughter, Angie; a grandson, Cole Gries; brothers-in-law, Jerry Parrott, Steve Cosgrove, Ivan Bobolz, Clifford Massmann, and Chuck Massmann; and sisters-in-law, Nancy Massmann and Betty Lou Massmann.