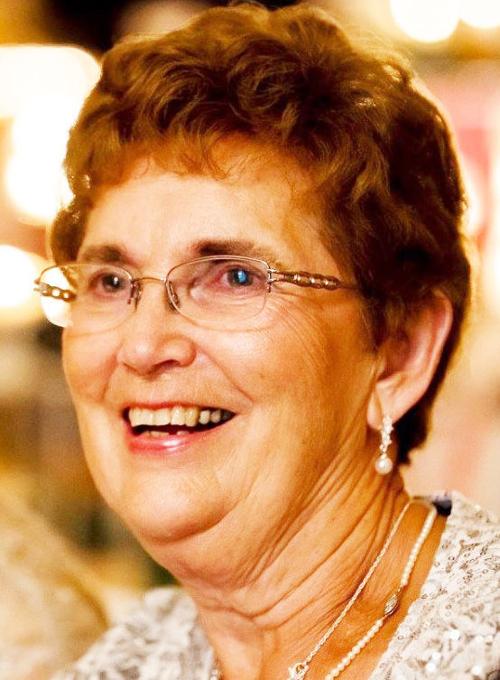 Shirley Marie (Fahrenholz) Peters, 82, of Pender, passed away Thursday, Aug. 8, 2019, at Heritage of Emerson Nursing Home in Emerson, Neb.
Services will be 10:30 a.m. Monday at St. John's Lutheran Church in Pender. The Rev. Robert Schilling and Brion Tolzman will be officiating. Burial will be in Rosehill Cemetery. Visitation will be 5 to 7 p.m. Sunday, with a prayer service at 7 p.m., at Munderloh-Smith Funeral Home in Pender.
Shirley was born on May 19, 1937, in Winnebago, Neb., to Ervin and Jane (Hanika) Fahrenholz. She graduated from Rosalie (Neb.) High School in 1954 and was confirmed on Feb. 23, 1955. Shirley attended Wayne State College in the summer of 1954 and began teaching in 1955.
She taught for six years at rural schools and earned her bachelors in education in 1971. Shirley taught for 41 years teaching kindergarten, first grade, third grade, special education, special reading, media specialist, and Spanish in Walthill, Neb. for the Walthill Public Schools . After retirement, she subbed for 14 years in Pender.
You have free articles remaining.
On October 17, 1959, Shirley married Leonard Peters and moved to the farm in 1962. They built a home and moved to Pender in 1997.
Shirley was involved in many different roles in the community. She was a member of the Wednesday Club and held all offices, a 4-H leader, and served on the Extension Council and as the chairman and was honored as Woman of the Year. At Immanuel Lutheran Church in Rosalie and Trinity Lutheran Church in Walthill, she was a Sunday and Bible School teacher, a ladies aid officer and chairperson, a delegate for the District Convention and served on the Thrivent Board. At St. John's Lutheran Church, she was a chair person for ladies aid.
While teaching, she received the Teacher of the Year Award. She also founded the Walthill Retired Teacher group. Shirley organized the Monday and Thursday Bridge Club and was a charter member of the Pender Red Hat. She also served on the Pender Hospital Auxiliary. Shirley had a love for kids, especially educating them.
Shirley wore an angel pin for 26 years in memory of her daughter, Mari.
She was survived by her husband, Leonard Peters of Pender; daughters, Tami (Leon) Svoboda of Pender, and Sheri (Kevin) Fillipi of Pender; grandchildren, Nolan (Skyler) Fillipi, Brent (Brenda) Svoboda, Austin Fillipi, Erin Svoboda and Quinn (Nathan) Gutzmann; and great-grandchildren Liam, Grayson and Deklan FIllipi, Andi and Ty Svoboda, and Perry Gutzmann.
Shirley was preceded in death by her parents; daughter, Mari (Peters) Prill; brothers, Ed, Lawrence, Lee, and infant brother Bobby; and sister, Ellen Walraven.
Memorials may be directed to the family for future designation.