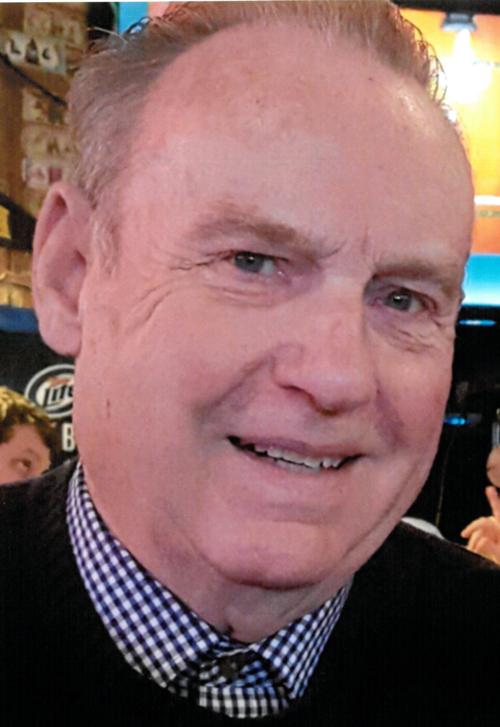 Thomas E. "Tommy" Thompson, 82, passed away unexpectedly on Friday, Nov. 29, 2019, at home.
Services will be at 7 p.m. Tuesday at Meyer Brothers Colonial Chapel, 3220 Stone Park Blvd. The Rev. David Carlson will officiate. Private graveside services will be in Memorial Park Cemetery. Visitation with the family present will be from 5 to 7 p.m. Tuesday at the funeral home. Online condolences may be sent to www.meyerbroschapels.com.
Tommy was born Feb. 11, 1937, in Sioux City; he was the son of Earl and Ellen (Thornton) Thompson. Tommy grew up in Sioux City; he attended Floyd Grade School, North Jr. High School, and then graduated from Central High School in 1956. He joined the Naval Reserve on May 18, 1954, and was discharged in May 1962.
You have free articles remaining.
On Sept. 5, 1958, Tommy married Carolyn L. Boggs; she passed away on April 21, 2009, in Sioux City.
As a young boy, Tommy was a newspaper carrier for the Sioux City Journal and then worked for the Council Oak Grocery Store at 27th and Pierce streets. While in high school, he was enrolled in the distributive education program, which led to the job he held at the Sioux City Stationary Co. for 28 years as a salesman in office supplies and office furniture. For the next 11 years, he was a partner in Sioux Business Products Co. and served as vice president and general sales manager, retiring in 1993. Too young to retire, Tommy went to Chicago to the Larson Juhl Picture Framing School and started his own picture frame business called "Picture This Art and Frame." He framed pictures out of his home for 20 years. Tommy also worked for Hy-Vee Grocery Store at Marketplace for three years and as a security officer for the Belle of Sioux City Casino for six years. He did volunteer work for the Sioux City Police Department "Trailblazers" bike riding the bike paths in Sioux City and volunteered for Meals on Wheels.
Tommy was a member of the Trinity Lutheran Church for many years. He was a member of the Jr. Chamber of Commerce, the Lions Club, Tyrian Masonic Lodge # 508 A.F. & A. M., the Scottish Rite, Abu Bekr Shrine Temple and the Abu Bekr Shrine Chanters and served as its president for one year.
Survivors include his daughters, Shelly McCabe (Tom) of Vermillion, S.D., and Trudy Peck (Laddy) of Sioux City; his brother, Jerry Thompson (Evelyn) of Sioux City; five grandchildren, Cory Peck (Leslie), Ryan Peck (Elena), Kyle Peck (Paige), Brody McCabe (Ali) and Morgan McCabe; and two great-granddaughters, Harper and Avery Peck. Tommy is also survived by his beloved dog Mollie.
Tommy was preceded in death by his parents; his wife, Carolyn; his siblings, Charlotte G. Hanneman, Norma Jean Turner, Kenneth Merle Thompson, Eugene (Tony) Thompson, and Ronald Dean Thompson; as well as his longtime best friend, his dog Bailey.