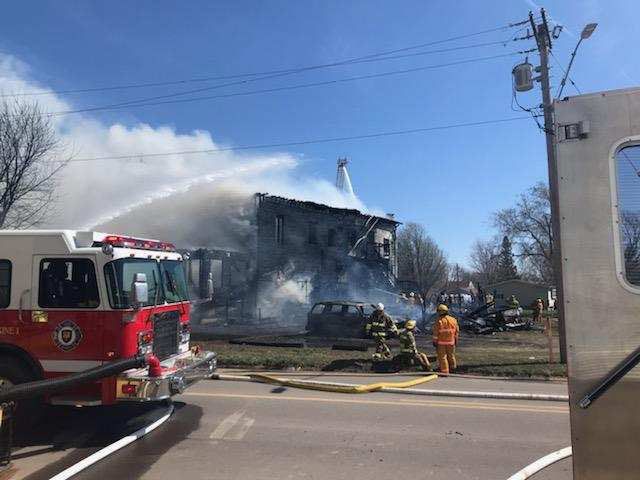 SLOAN, Iowa -- A person was taken to a Sioux City hospital Monday with injuries after a fire broke out at a multi-unit residence in Sloan.
You have free articles remaining.
According to a statement from the Woodbury County Sheriff's Office, at 10:12 a.m., sheriff's deputies and firefighters from Sloan Fire Rescue responded to a structure fire at 219 Beall St. Due to the size of the fire, rescue units from Salix, Whiting, Hornick and Sergeant Bluff also assisted, as well as Woodbury County Emergency Services.
The statement said an individual was transported by ambulance to MercyOne Siouxland Medical Center with undisclosed injuries. The structure appears to be a total loss.
The cause of the fire remains under investigation.
Copyright 2019 The Sioux City Journal. All rights reserved. This material may not be published, broadcast, rewritten or redistributed.