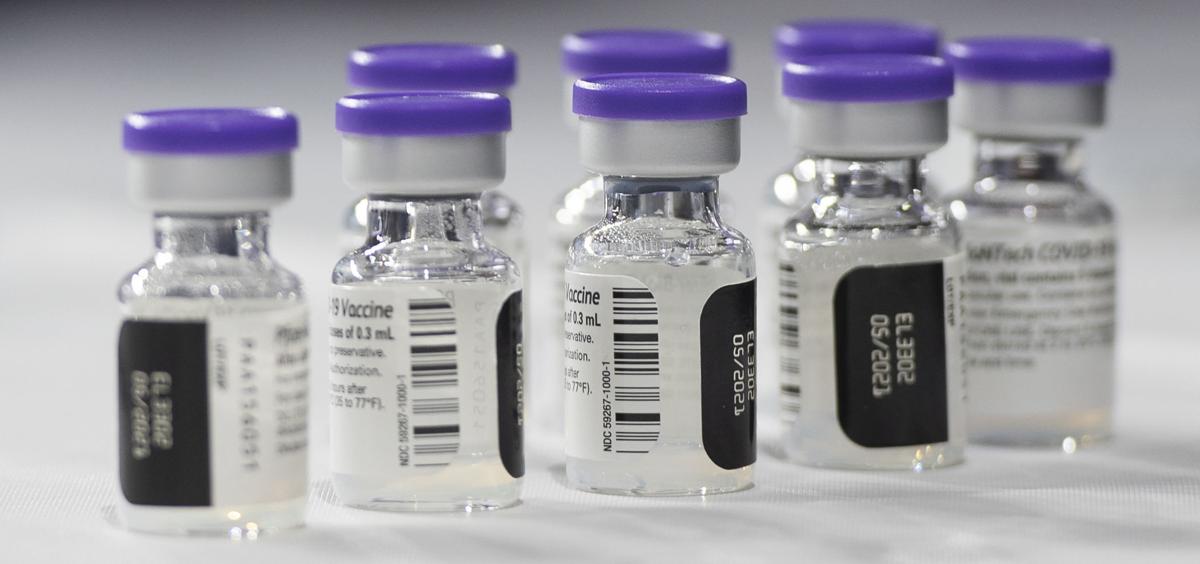 SIOUX CITY -- Online registration for the March 2 vaccine clinic at the Tyson Events Center will open at 3 p.m. Thursday. 
The clinic is only open to Woodbury County residents age 65 and older. Proof of age will be required at the appointment. 
Online registration for the clinic can be found at siouxlanddistricthealth.org. Those who have an appointment are asked not to come early, or if they do, to stay in their cars until five minutes before the appointment, to avoid unnecessary crowding in the Tyson. 
Those who do not have internet access or who need help signing up can call 712-234-3922 beginning at 3 p.m. Thursday. The line is reserved for those who are eligible for the vaccine clinic. This phone bank will not be operational until the opening of registrations, according to a press release from the Siouxland District Health Department. 
"We anticipate that these appointments will fill up quickly, and we appreciate everyone's patience as we work through this process with the vaccine that we are allocated," Siouxland District Health wrote in the press release. 
Fewer appointments will be available for this clinic than others because of a limited vaccine supply. A larger proportion of the appointments will be reserved for local medical providers so that higher-risk patients have a better chance of getting a shot.  
Appointments for the Wednesday (Feb. 24) vaccine clinic at the Tyson filled up by Feb. 18. Siouxland District Health is administering vaccine clinics on a regular basis in March; after March 2, the next clinic is planned for the week of March 8, and it will be directed toward people in the top tier of Phase 1B (certain essential workers, like first responders and educators) who haven't had an opportunity to sign up for a shot. 
Registrations for one of the earliest public vaccine clinics in Woodbury County for people in Phase 1B, on Feb. 10 and 12, filled up extremely rapidly, causing some measure of frustration in the public. Despite the trouble some people had in making appointments, thousands were inoculated that week. 
To date, 3,906 people in Woodbury County -- roughly 3.8 percent of the county's population -- have received both vaccine doses, according to Iowa Department of Public Health data. Another 7,843 people have received one dose. Statewide, roughly 4.7 percent of Iowans have completed the vaccine series.