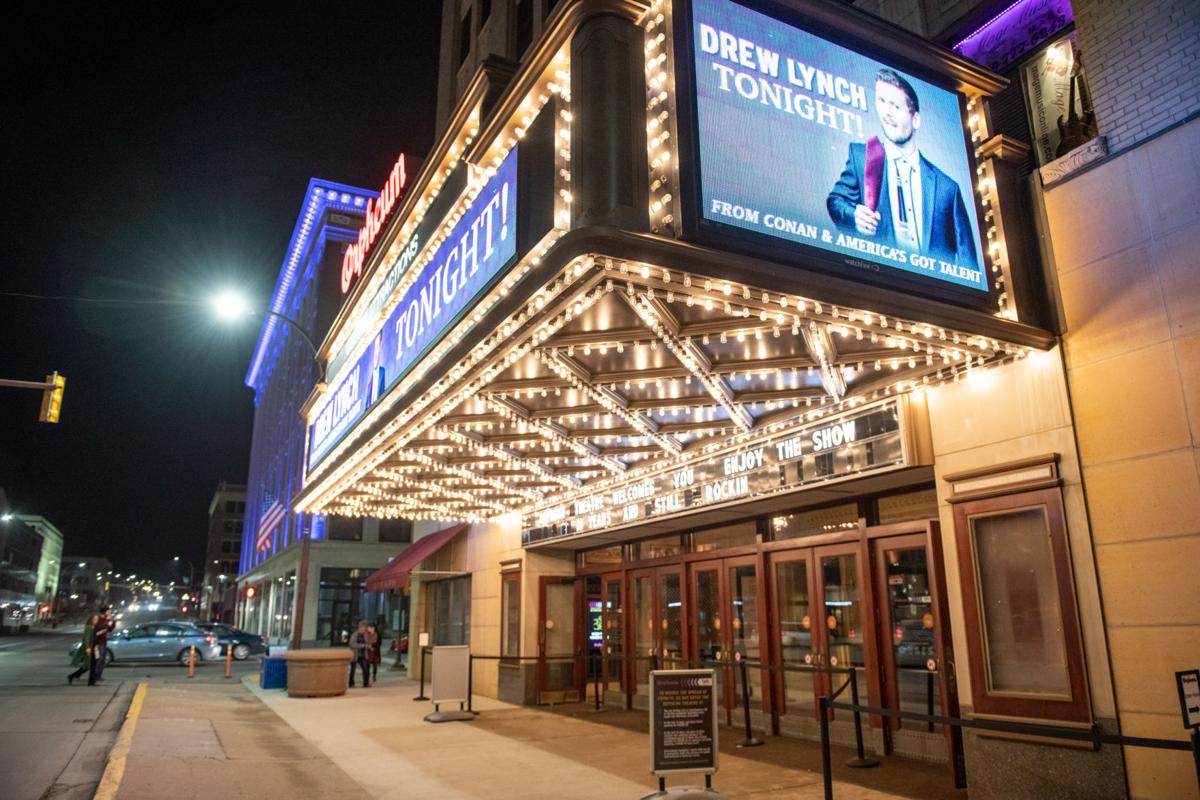 SIOUX CITY -- The Tony Award-winning musical "Cats," a tribute to Simon & Garfunkel, Christmas staple Mannheim Steamroller and the 25th anniversary tour of Riverdance are part of the 2021-22 Broadway at the Orpheum series.
The lineup was announced Wednesday.
The upcoming season begins Oct. 7 with "Cats." It's followed Nov. 4 with "The Simon & Garfunkel Story." Mannheim Steamroller will perform Nov. 26. It's followed Dec. 4 by "Disney Princess -- The Concert," Feb. 15 by "South Pacific" and "Waitress" on May 31. The season wraps up with Riverdance "25th Anniversary Tour" on June 14, 2022.
"Cats" (Oct. 7) is a seven-time Tony winner that tells the story of one magical night when a tribe of cats gathers for its annual ball to rejoice and decide which cat will be reborn. Showtime is 7:30 p.m.
"The Simon & Garfunkel Story" (Nov. 4) is a concert-style theater show featuring projection photos and original film footage, plus a live band performing the classic duo's hits such as "Mrs. Robinson" and "Bridge Over Troubled Water" while telling the story of the group's humble beginnings, successful career and split in 1970. Showtime is 7:30 p.m.
Mannheim Steamroller (Nov. 26) has become a hallmark of the holidays and brings its Christmas magic to Sioux City. Showtime is 8 p.m.
"Disney Princess -- The Concert" (Dec. 4) includes classic Disney songs with an all-star quartet of Broadway and animated film icons celebrating all the Disney princesses in an evening of story, animation and song. Showtime is 7:30 p.m.
"South Pacific" (Feb. 15) is the classic Rodgers & Hammerstein tale of two unlikely love affairs on a tropical island during World War II and features well-known songs such as "Some Enchanted Evening" and "I'm Gonna Wash That Man Right Outa My Hair." Showtime is 7:30 p.m.
"Waitress" (May 31) tells the story of Jenna, a waitress and expert pie-maker who dreams her way out of her small town and rocky marriage through her pie-making talents. Showtime is 7:30 p.m.
Riverdance "25th Anniversary Tour" (June 14, 2022) makes a return trip to Sioux City, bringing a powerful and stirring reinvention of its Irish and international dance performance. Showtime is 7:30 p.m.
Subscriptions are now on sale, featuring four- and five-show packages. Information is available at BroadwayAtTheOrpheum.com or at the priority line 712-279-4850, ext. 2.