SIOUX CITY -- Elvis has not left the building.
In fact, "The King of Rock and Roll" was spotted inside Perry Creek Elementary School Friday morning, where fifth-graders had the opportunity to impersonate their favorite historical figures.
"I chose Elvis Presley because he seemed like a cool dude," Beau Smallcomb said, wearing a vintage 1970s white jumpsuit as well as a pair of groovy-looking shades. "Plus I liked the way he sang 'Heartbreak Hotel.'"
Decked out in a NASA flight suit, Ava Lloyd said she didn't mind learning about astronaut Sally Ride, but the fifth-grader doesn't want to go into space.
"No, I'll never become an astronaut," Ava explained. "Instead, I want to grow up to be either a physician or volleyball player."
That's OK by Perry Creek Principal Amy Denney, who simply wants her students to get a greater appreciation of the people they read about.
"The kids research historical figures, write a report on the subject, prepare a speech while developing talking points when becoming wax figures for the morning," she explained. "Instead of just reading about people in a textbook, kids are learning about them in multiple ways."
Plus students had flexibility in whom they chose to portray. 
Sure enough, the Great American Wax Museum featured multiple Walt Disneys, Amelia Earharts and Jackie Robinsons, but there was only one Edgar Allan Poe.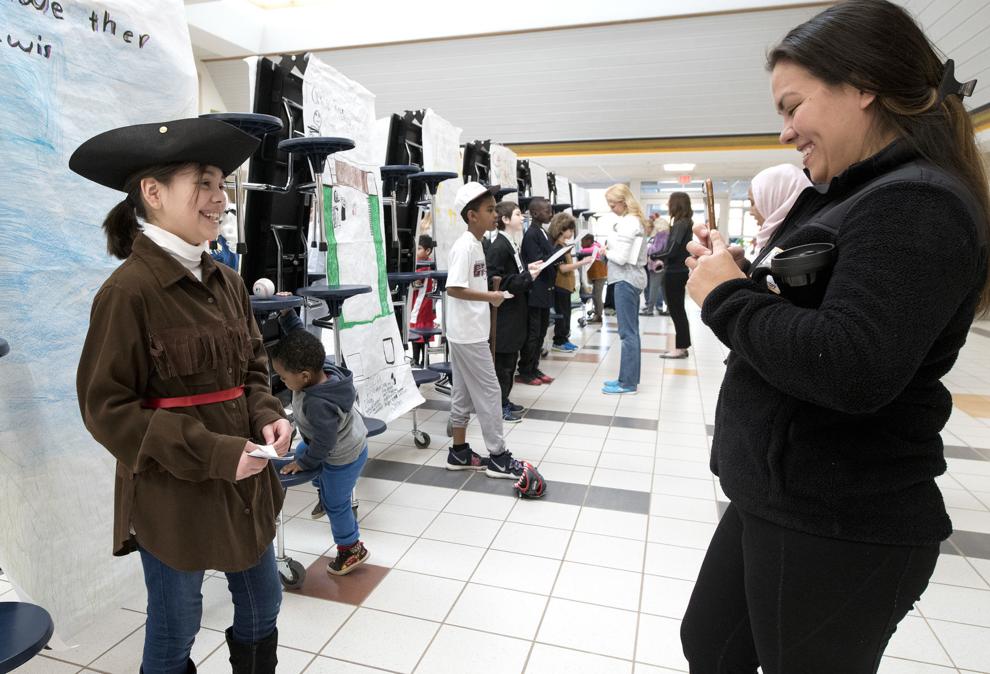 "Poe is one of my favorite authors," Keely Christofferson said, impersonating the 19th-century mystery writer while wearing a suit, a mustache and a prop raven attached to her shoulder. "I like him a lot."
"In the past three years we had the Great American Wax Museum, Keely is the only student to ever chose Poe," Denney said. "It's only appropriate since Keely also wants to become a writer."
Chris Speight, on the other hand, wants to be become a big shot in Silicon Valley. 
"I'm impersonating (Apple co-founder) Steve Jobs because I admire him so much," the fifth-grader said. "I like tinkering with electronics and I even know how to create my (Quick Response) code."
Indeed, Chris and many of his classmates have special codes to their costumes, which will allow their audience to access additional information by scanning a code.
Wearing Steve Jobs-like eyewear while holding onto an iPhone, Chris looked a bit like the pioneer of the microcomputer revolution if you looked close enough.
However, it was hard not to recognize who Jack Hamstra was portraying. In a suit, beard and stovepipe hat, it was readily apparent that he was America's 16th president.
"I liked Abraham Lincoln because he freed the slaves," the fifth-grader said. "I'm impersonating Lincoln because I'm tall for my age."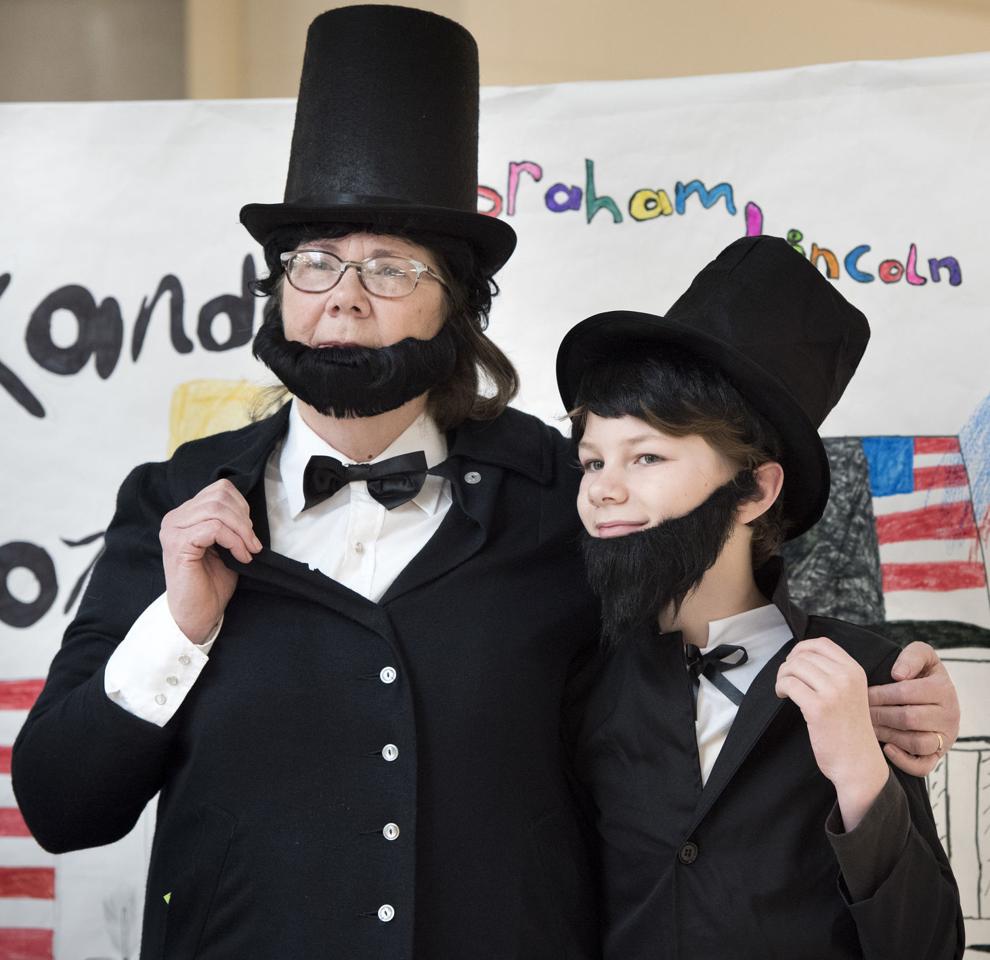 Jack also had the benefit of having a Lincoln stand-in in the form of grandma Christine Case.
"I decided to come to the Wax Museum because I also like Lincoln, love to dress up and, ironically, had a Lincoln costume in my closet," Case said. "Luckily, I also have a George Washington outfit at home. So, I had a few presidents to choose from."
Copyright 2019 The Sioux City Journal. All rights reserved. This material may not be published, broadcast, rewritten or redistributed.