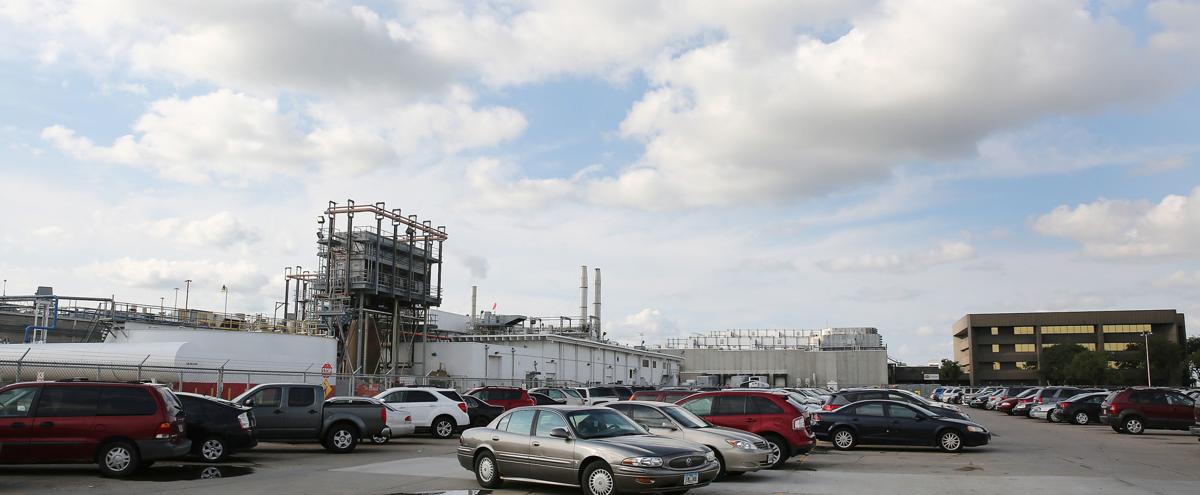 DAKOTA CITY -- An animal rights group is calling for an investigation and possibly file criminal charges to be filed in connection with the report of the inhumane death of a cow at the Tyson Fresh Meats plant in Dakota City.
People for the Ethical Treatment of Animals, commonly known as PETA,  sent a letter to Dakota County Sheriff Chris Kleinberg on Wednesday asking him to look into an incident in which a cow at the Tyson facility had to be struck three times with a stun gun before it lost consciousness.
"These disturbing revelations show that this cow suffered a prolonged, agonizing death at Tyson Fresh Meats," PETA senior vice president Daphna Nachminovitch said in an email. "PETA is calling for a criminal investigation on behalf of the cow who suffered at this facility and the members of the public who care about him or her."
Kleinberg was out of town Wednesday. When reached, he said had not seen the letter yet. He said knew nothing of the incident until contacted by the Journal.
"I never heard of it until now," Kleinberg said.
Tyson received a Notice of Intended Enforcement from the U.S. Department of Agriculture's Food Safety and Inspection Service on Aug. 7. The notice said that a supervisory public health veterinarian on Aug. 4 witnessed and reported the incident, in which an Angus cow walked past the primary stunner, and a second team member attempted to knock it out with a hand-held captive bolt gun, a device that delivers a blow to the animal's forehead to knock it unconscious before it's slaughtered.
According to the USDA notice, the cow remained conscious and was "bright, alert and responsive" after the first attempt to stun the animal. A second attempt also was unsuccessful, causing the cow to bellow and thrash its head back and forth. The animal remained agitated after the employee removed "with some difficulty, the bolt that had lodged in the animal's forehead." A third attempt knocked the cow unconscious.
The USDA notice directed Tyson to provide written corrective and preventive measures to assure that it meets federal guidelines requiring the humane slaughtering of animals. A spokeswoman with the USDA Safety and Inspection Service's public affairs office in Washington, D.C., said she was not permitted to provide any other details of the notice.
"It was a humane handling issue related to an ineffective stunning event," she said.
A Tyson spokesman said that the Springdale, Arkansas-based company has cooperated with the USDA to address the matter.
"Proper animal handling is extremely important to us, which is why we work to make sure we're using effective tools and training," spokesman Worth Sparkman said in an emailed statement. "This was an unfortunate, isolated incident that was appropriately documented by the USDA. We fully cooperated with the follow-up investigation that found our team members did not behave with ill intent and have worked with USDA to increase monitoring of this area of our operations."
Copyright 2018 The Sioux City Journal. All rights reserved. This material may not be published, broadcast, rewritten or redistributed.