LE MARS, Iowa -- The Plymouth County Fair this summer did away with the music and the food and the face painting, but organizers were determined that area 4-H and FFA kids would still be able to show off their achievements. 
Fair organizers announced in June that the fair would be postponed to 2021. Their announcement came down just after the cancellation of the Iowa State Fair due to the COVID-19 pandemic -- that decision seemed to send a shudder through county fairs in Iowa, as many of them were canceled in the days and weeks that followed. 
In a July 24 letter, Plymouth County Fair Board President Loren Schnepf wrote that COVID-19 safety requirements put in place by Iowa State Extension forced the fair to choose between the fair's public-oriented activities and the 4-H and FFA livestock shows and static exhibits. Having a fair with a full slate of events wasn't an option. 
"We had to choose the best interests of our 4-H and FFA members," Schnepf wrote. 
The 2020 Plymouth County Fair was technically "postponed," not canceled, in the sense that all the performances and everything else scheduled for this year will take place as originally planned, in 2021. 
Children from the county this week showed off their hogs, sheep, horses, goats, cattle and chickens, with the crowd being limited largely to their family, friends and fair officials and organizers. 
Molly Vondrak, the president of the Johnson Juniors 4-H Club in Akron and the treasurer of the Akron-Westfield FFA, brought a small group of her sheep, including a very noisy five-month-old breeding ewe called Foxy Roxy, to Thursday's judging contest.
She had planned to also bring animals to the county fairs of Sioux, Woodbury and Union County, but this year those fairs canceled their open shows, which allow non-county residents to show livestock. So the Plymouth County Fair was Foxy Roxy's only shot at her 15 minutes of fame.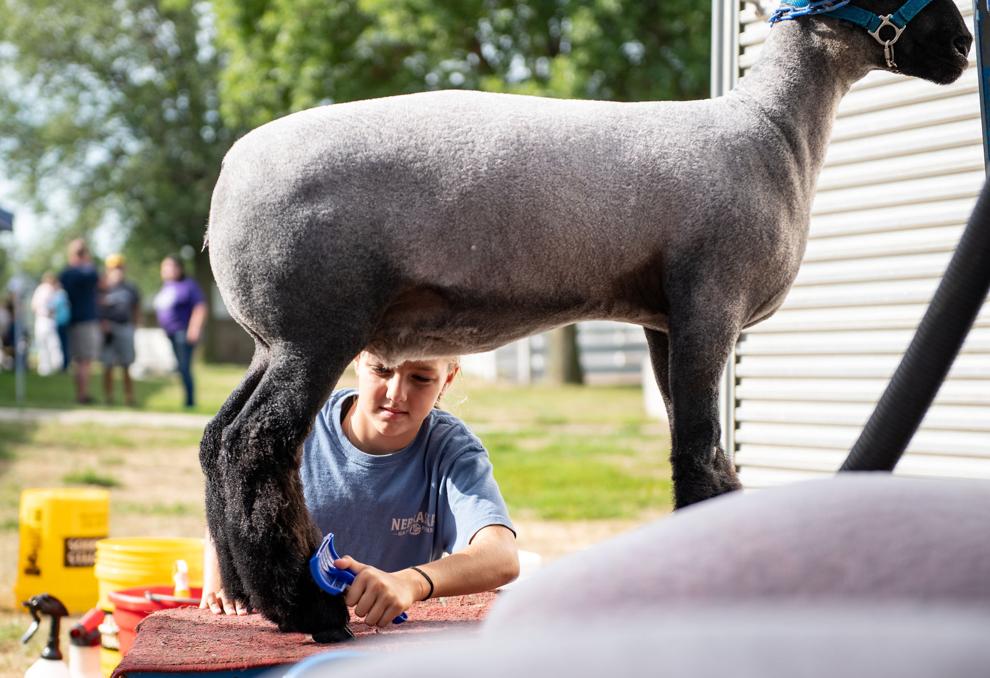 Vondrak said her family was buying lambs in March, just as the COVID-19 crisis and the associated wave of closures and cancellations began. It seemed possible for a while that there would be no fair to take the sheep to, and yet the animals require a high degree of care and maintenance if they're going to be shown. 
"It was like, do we go ahead and keep working with (the sheep), or do we just stop and give up?" Vondrak said. 
"It's really nice that we do still get to show, that was really great that they did that for us," she added. 
Tyler Meyer, a member of the sheep committee, said some of the entrants spend considerable sums on show-quality animals -- an amount of money that can't be redeemed by simply taking them to market. 
"This is their Super Bowl," Meyer said of Thursday's sheep judging. "If that was taken away from them, that's like taking your Super Bowl away, taking your March Madness away, college basketball. It's vitally important." 
Sara Skuodas, a member of the Lucky Liberty Lopers 4-H Club in Hinton, brought her horses to the fairgrounds -- Puddles, a gentle 11-year-old mare and Zeb, a 17-year-old who, despite being older than his rider, still has the energy for the walk-trot and Western pleasure competitions.
This was Skuodas's fifth year bringing animals to the fair. 
"I was glad that they had the shows," she said. 
Jen Copenhaver, a riding instructor, came to watch her students ride in the horse competitions Thursday. The young riders work hard on their horsemanship techniques, under the assumption that they can show off their skills and their animals at the county fair.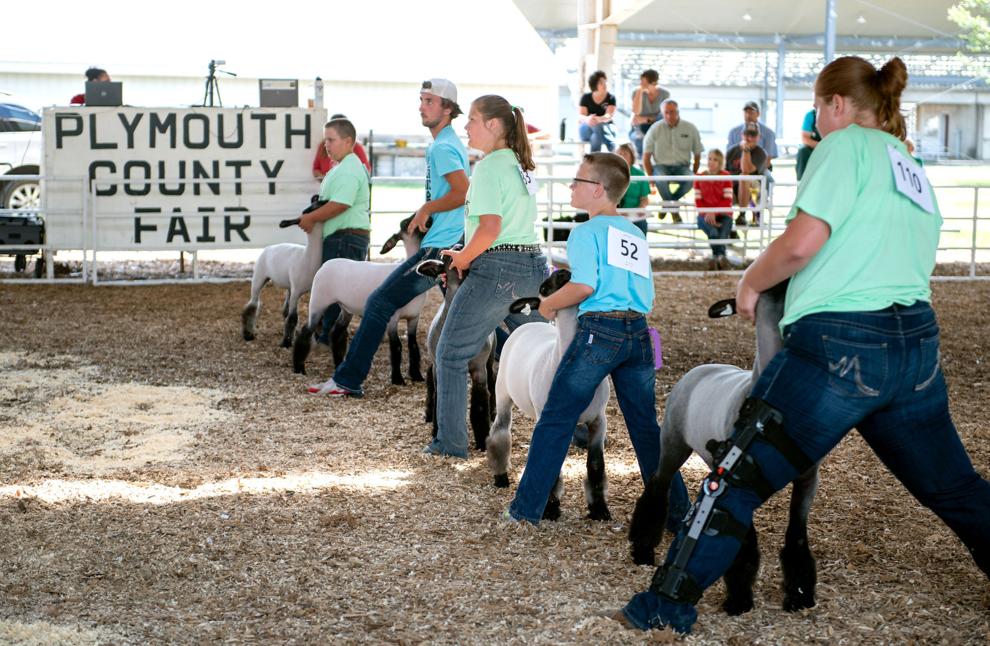 "Earlier this spring, we were wondering if we would get to bring our animals and show off all the hard work that we've been preparing for," she said. 
Financially, this has not been a good year for the Plymouth County Fair. Despite selling no tickets and having no other sources of revenue this year, they still had to pay for everything, from ribbons to the beautiful flowers at the fairgrounds, which few people got to see. 
Fair officials are hoping to raise some funds through their annual Plymouth County Fair Wood Carvings and More Auction, which is happening online with Brock Auction through Sunday.
"This year, we don't have any revenue coming in, but the fair board still has to pay for everything," fair board member Candice Nash said.