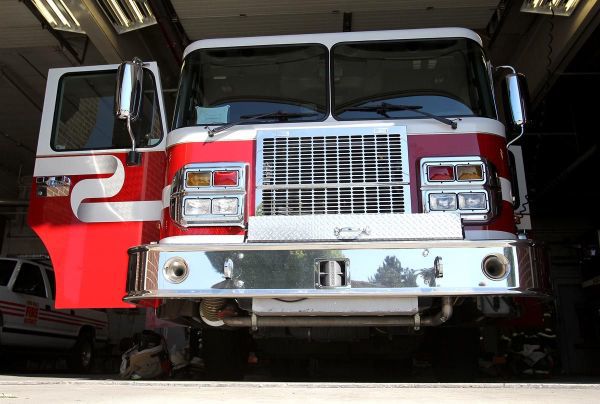 SIOUX CITY — An early-morning apartment fire left 13 people homeless and a 16-year-old boy hospitalized with severe burns and smoke inhalation.
Shortly before 4 a.m., members of Sioux City Fire Rescue and the Sioux City Police Department were dispatched to a structure fire at 2008 Ingleside, according to a release from the department.
When they arrived, first responders found an upstairs apartment in the structure engulfed and evacuated the building.
You have free articles remaining.
Firefighters entered the burning unit and found an unidentified male victim, who was extracted and transported to Mercy Medical Center -- Sioux City with life-threatening injuries.
Emergency personnel resuscitated him at least twice. After being stabilized, the boy was flown to the St. Elizabeth Regional Burn and Wound Center in Lincoln, Nebraska.
An initial joint investigation between the police and fire departments determined the blaze was accidental and no foul play is suspected; however, the investigation remains ongoing.
The apartment building has been red-tagged by the city of Sioux City and the American Red Cross was on scene to assist the displaced residents.