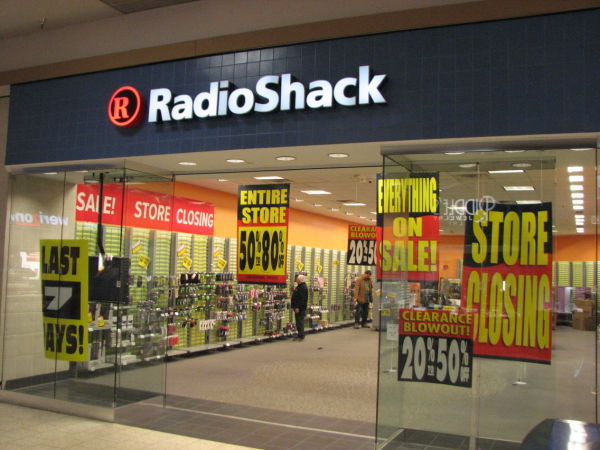 SIOUX CITY | The RadioShack at Southern Hills Mall is scheduled to close early next week as part of the beleaguered retailer's Chapter 11 bankruptcy filing.
The lone RadioShack in Yankton, S.D. also is among the 1,784 stores across North America that will be shuttered, according to court documents.
The only other RadioShack in Sioux City -- at 1901 Hamilton Blvd. in the Hamilton Plaza -- was not on the closure list, but its long-term future is uncertain.
Under the restructuring, the Fort Worth, Texas-based retailer will sell as many as 2,400 other company-owned stores to its largest shareholder, investment firm Standard General. Wireless carrier Sprint Corp. has a deal with Standard General to open mini-shops in up to 1,750 of the stores.
You have free articles remaining.
The stores that are closing are selling the rest of their inventory at deep discounts. Only a handful of shelves of merchandise remained at the Southern Hills Mall store Monday afternoon. Store employees have told customers the last day of business will be this Sunday.
In court documents, the company and its creditors detailed plans for which RadioShack stores will close and when. The first wave includes 162 stores to close Feb. 17. The second wave will be 986 stores to close Feb. 28. The third wave includes 636 stores slated to be closed by March 31.
The chain traces its roots to 1921, when it began as a mail-order retailer for amateur ham-radio operators and maritime communications officers.
RadioShack expanded into a wider range of electronics over the decades, and  introduced one of the first mass-market personal computers in the 1980s. While the chain used to be the go-to stop for consumers' home electronics needs, it struggled as shoppers increasingly moved online and growth in its wireless business slowed. It has suffered years of losses.
RadioShack had warned of a possible bankruptcy in September, but received rescue financing that kept it afloat. The company filed for Chapter 11 protection from creditors on Thursday.
The Associated Press contributed to this story.