JOHNSTON, Iowa -- By Friday, customers can resume dining in restaurants and shopping in stores everywhere in Northwest Iowa except Woodbury County. 
Gov. Kim Reynolds on Monday signed an order that lifts certain restrictions on restaurants, retail stores, malls, fitness centers and libraries in 77 of the state's 99 counties.
Woodbury, which has seen a huge spike in COVID-19 cases in the last week, is the only county west of Interstate 35 where restrictions will remain in place until at least May 15.
Sioux City Mayor Bob Scott said he backs the governor's plan to gradually reopen the state's economy, based on data pointing to a stabilization or downward trend in positive cases.
"l spent some time with some of her staff members over the weekend, urging her to take a more regional approach, because I don't think you can take the whole state as one entity," Scott told the Journal.
Citing "significant constitutional liberties involved," Reynolds said Monday she also is lifting a ban on religious and spiritual gatherings statewide. That means churches in all counties, including Woodbury, may resume in-person worship services, weddings and funerals starting this weekend, regardless of the size of gathering.
Other community events will remain limited to 10 people or less. 
Under the order Reynolds signed Monday, restaurants in the selected counties may reopen their dining rooms on Friday, but must limit seating to no more than half of their rated occupancy. 
In Northwest Iowa, restaurant owners greeted the news with a mixture of enthusiasm and frustration.
Dine-in service has been prohibited in Iowa restaurants and bars for six weeks, since Reynolds issued the first in a series of emergency orders to combat the spread of the virus. Establishments have been limited to drive-thru, carryout or delivery services. 
Clint Kass, general manager of the 4 Brothers Bar & Grill locations in Le Mars and Sioux Center, spent much of Monday figuring out the logistics of reopening with fewer tables and diners.
"I was talking about that with our staff in Sioux Center this morning," Kass said. "I told them to follow every regulation to the letter of the law. We do not want to jeopardize anybody's health because the crisis is far from over."
The Le Mars and Sioux Center fine dining restaurants shut down immediately after Reynolds issued her March 17 order.
"We couldn't be more excited to open our doors again," Kass said. "Everybody is ready to get back to work."
Bob's Drive Inn -- a popular Le Mars drive-through eatery managed by Kass' brother, Nathan, remained open for carry out food. Nathan Kass said Bob's will reopen its dining room on Friday, with 50 percent less seating.
Known for fast food fare like chili dogs and loosemeat taverns, the eatery stayed busy even after the state imposed the COVID-19 restrictions, he said.
"We've been slammed from open 'till closing," Nathan Kass said. "While other restaurants have been suffering, we've been fortunate."
Some other restaurants that continued to operate with only drive-thru, carryout or delivery service have reported losing as much as 80 to 90 percent of their business.
Reynolds' order that keeps restrictions in place in Woodbury County brought disappointment to restaurant owners like Dave Ferris of Sneaky's Chicken in Sioux City.   
After more than 40 years in the business, Ferris said Monday he has never felt more frustrated than he does now.
"It's been a roller coaster ride, wondering when the restrictions would end," Ferris, who launched Sneaky's in May 1979 with his brother Rick, said. "We can't afford to be in limbo for much longer."
Now running the popular 3711 Gordon Drive with his daughter, Christy Wright, Ferris described Sneaky's as being like "a four-legged stool."
"We cater events, deliver corporate lunches, run a lunchtime buffet while doing a brisk takeout and delivery business at night," Ferris explained. "When the governor closed down the state, we effectively lost three of the four legs overnight."
For now, Sneaky's hopes to keep busy with an expanded takeout trade for its signature broasted chicken, burgers and sandwiches.
In the 77 counties where restrictions are being lifted Friday, bars that prepare and serve food on site — beyond snacks or commercially prepared items like frozen pizzas — are considered restaurants and can reopen, Reynolds' office said.
Retail stores also will be allowed to reopen in designated counties Friday, but play areas in malls must remain closed and mall food courts will be limited to carry-out orders, the governor said.
Theaters, casinos, barbershops, salons, museums, playgrounds and swimming pools will remain closed statewide.
The orders came as Iowa has seen an explosion of coronavirus cases that one study found was the fastest increase in the nation over a recent seven-day period.
Like metro Sioux City, home to the 4,300-employee Tyson Fresh Meats beef plant in neighboring Dakota City, Waterloo and some other cities with meat plants have particularly fast-growing case counts.
Iowa's statewide cases grew by 349 to more than 5,800 on Monday, its death toll increased by nine to 127 and the number of patients hospitalized hit 300 for the first time.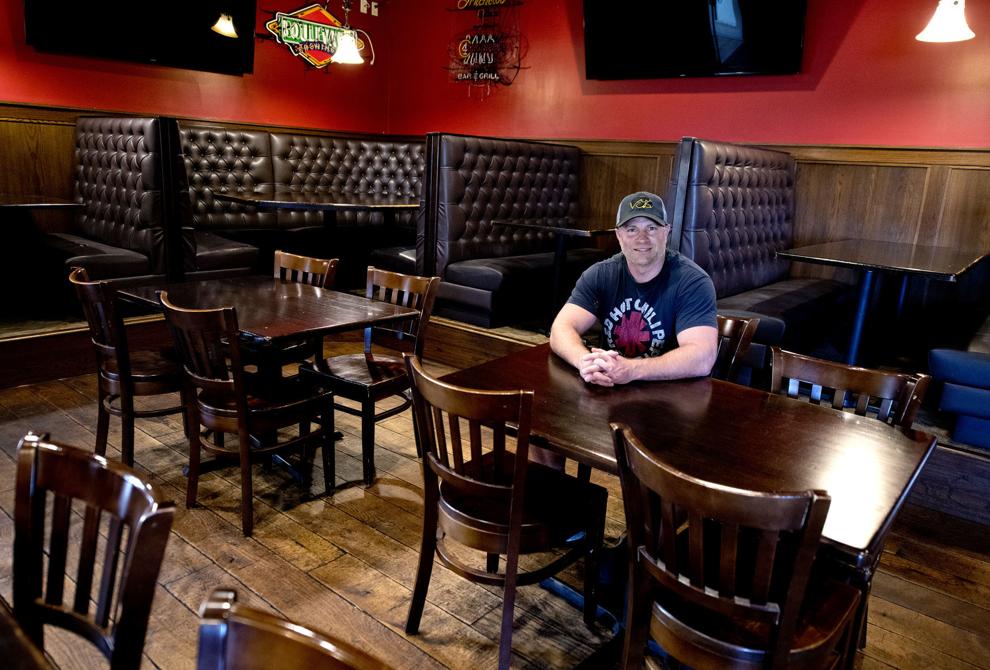 Public health officials have said they don't expect the pandemic in Iowa to peak for another two weeks and that an Iowa-specific forecast remains in development.
Reynolds said she had taken "significant mitigation measures to protect Iowans" but that they weren't sustainable and have unintended consequences. She said it was time to shift toward managing the virus in a way that balances health and economic concerns.
State officials will closely monitor activities and make adjustments either to open more of the state up or scale down if trends go in the wrong direction, she said.
"We can protect lives and secure livelihoods at the same time," she said.
Reynolds said that she was urging vulnerable populations, such as people over age 60 and with underlying health conditions, to take precautions. She said everyone should "practice personal responsibility" when deciding whether to travel to reopened counties to eat or shop.
Nebraska Gov. Pete Ricketts last week took a similar approach to Reynolds as part of his plan to reopen the Cornhusker state's economy. Starting May 4, Nebraska will relax restrictions on restaurant and other businesses in 59 counties. The list includes the Northeast Nebraska counties of Cedar, Dixon, Wayne and Thurston.
Journal staff writer Dolly Butz and the Associated Press contributed to this story.
PHOTOS: Storm Lake school administrators hit the streets to give away free meals in wake of COVID-19 closure
COVID-19 Storm Lake school lunch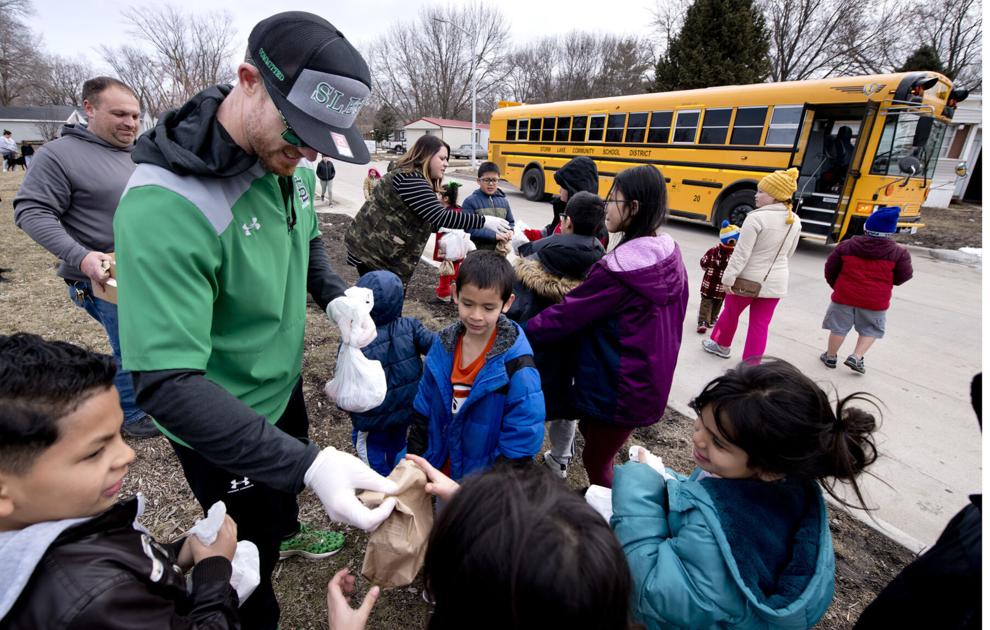 COVID-19 Storm Lake school lunch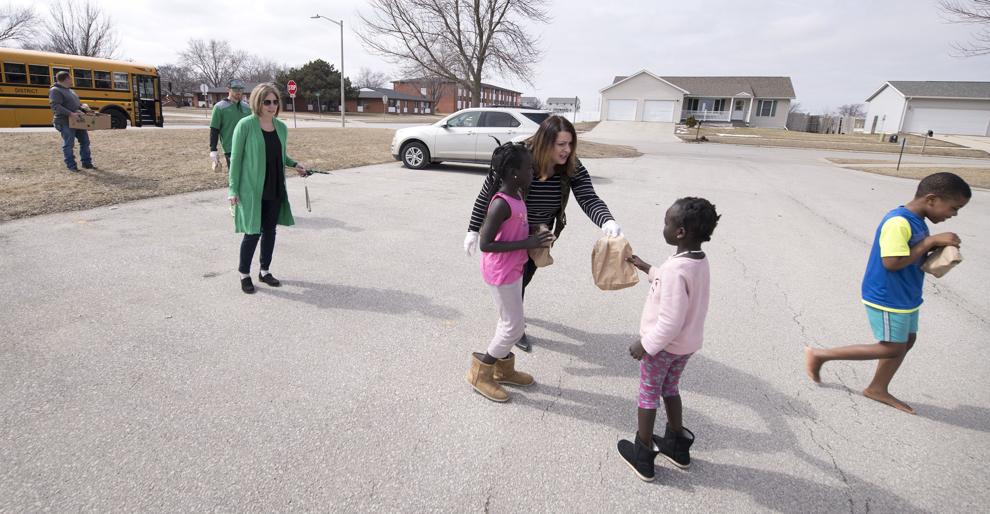 COVID-19 Storm Lake school lunch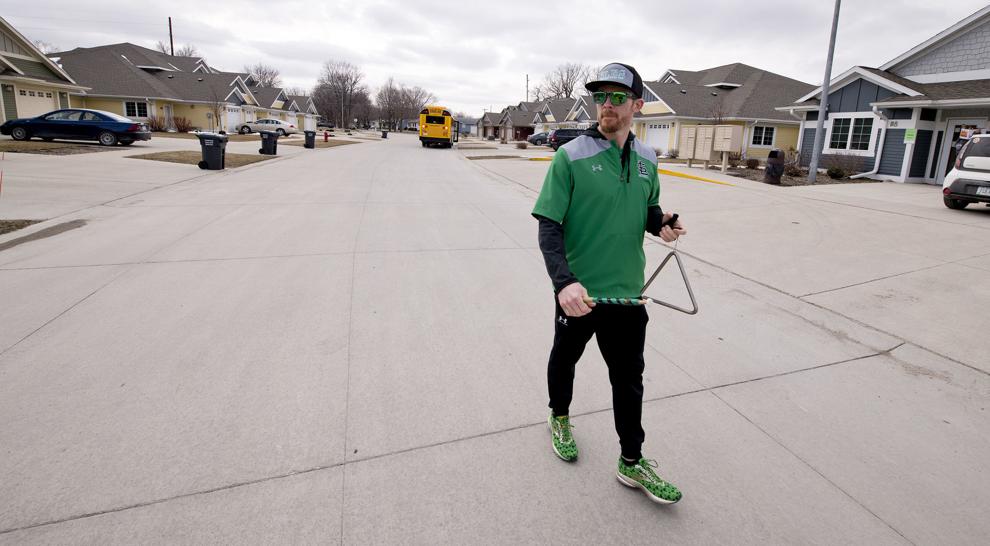 COVID-19 Storm Lake school lunch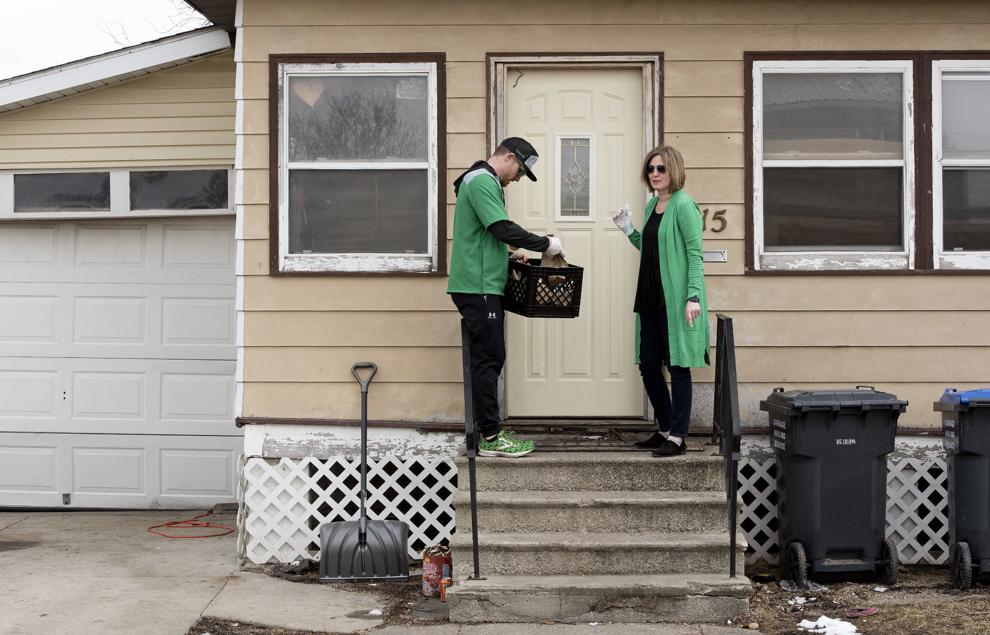 COVID-19 Storm Lake school lunch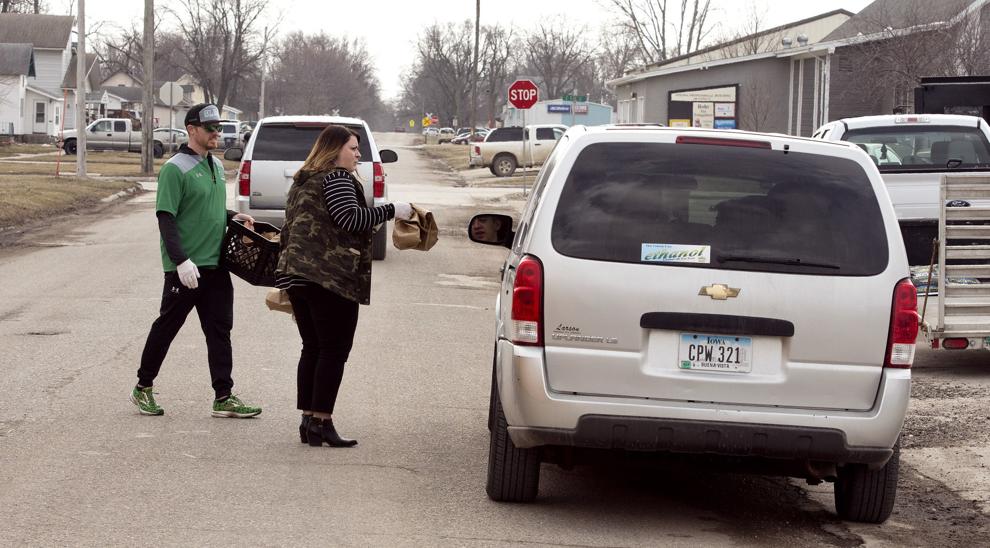 COVID-19 Storm Lake school lunch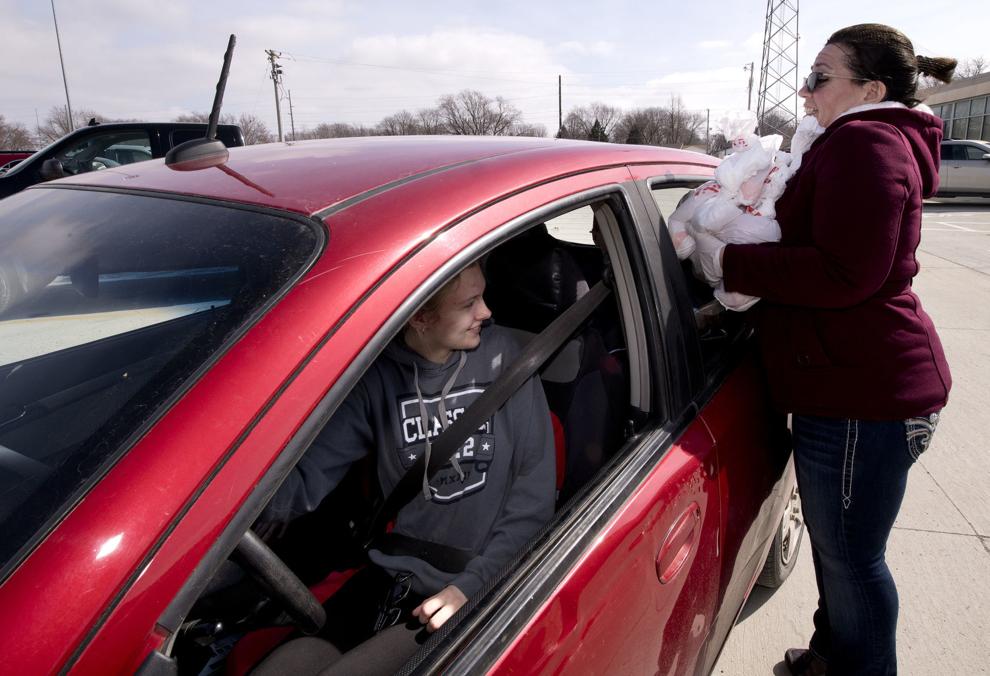 COVID-19 Storm Lake school lunch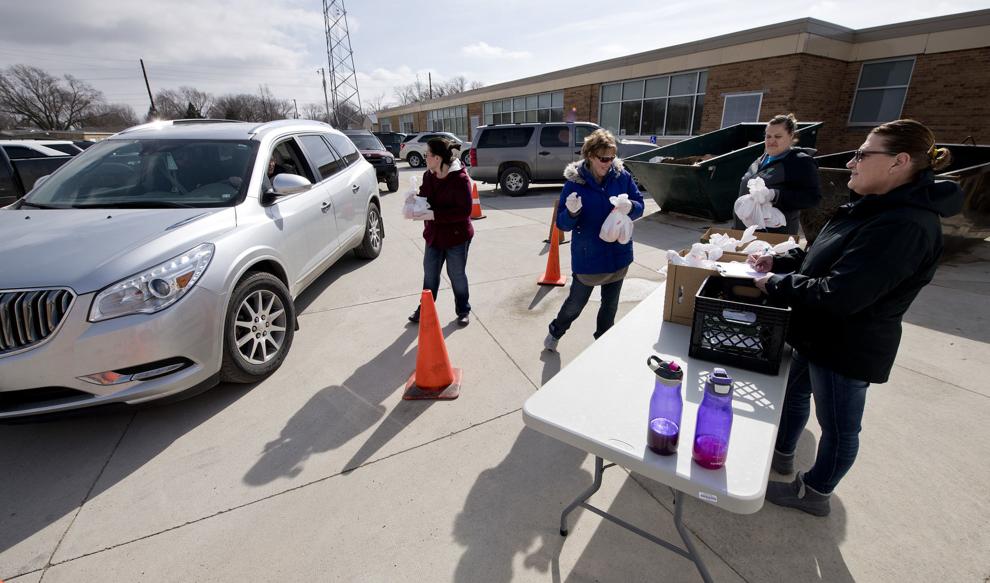 COVID-19 Storm Lake school lunch
COVID-19 Storm Lake school lunch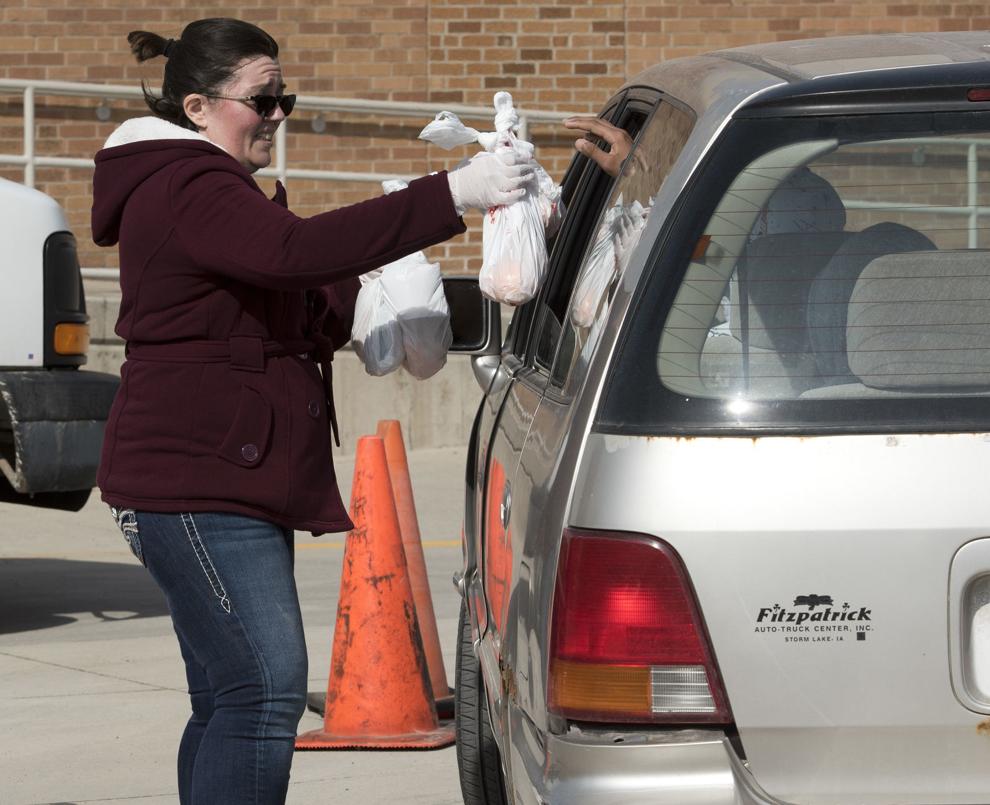 COVID-19 Storm Lake school lunch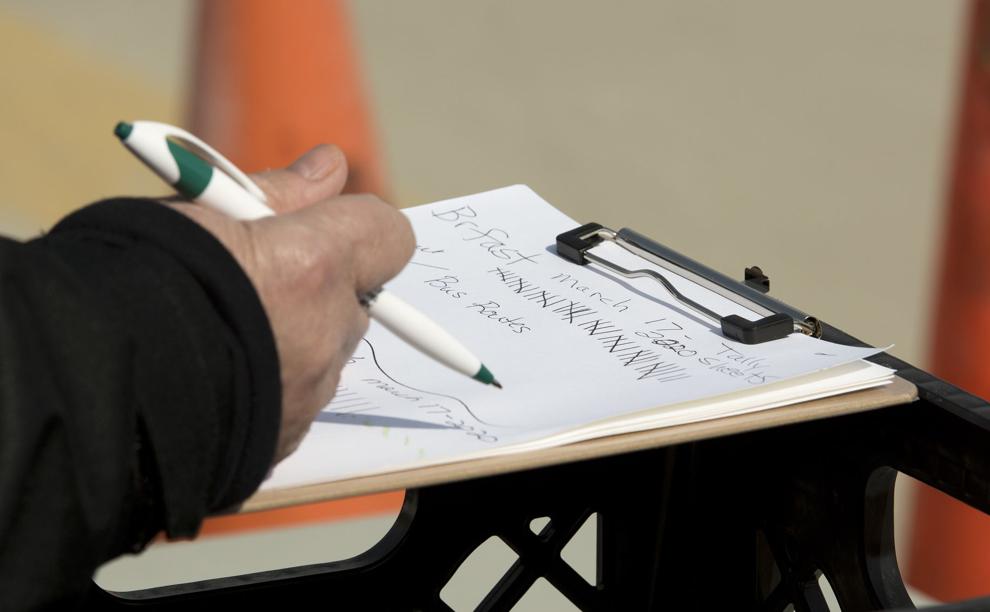 COVID-19 Storm Lake school lunch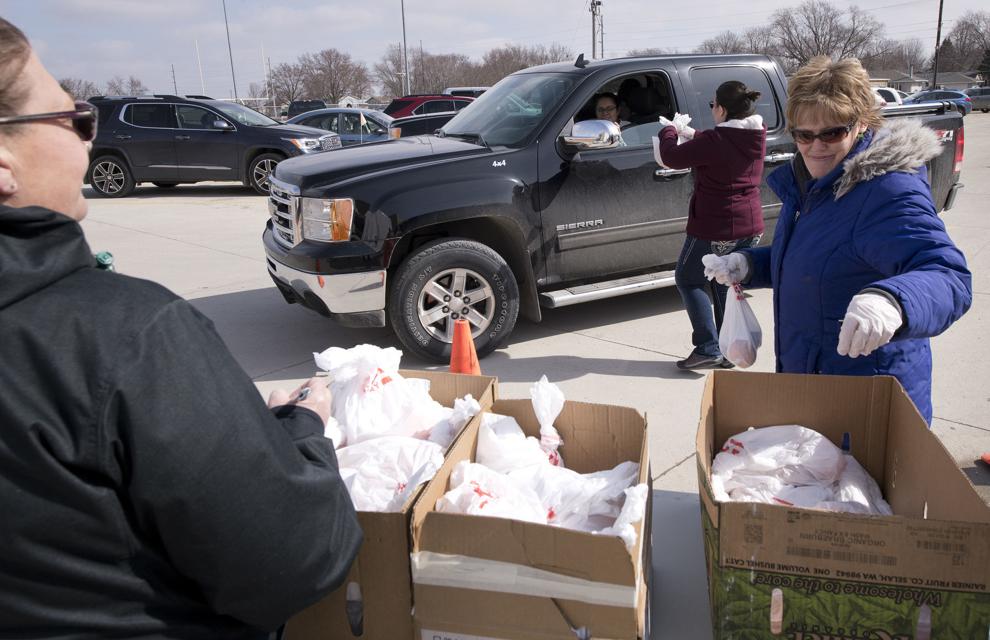 COVID-19 Storm Lake school lunch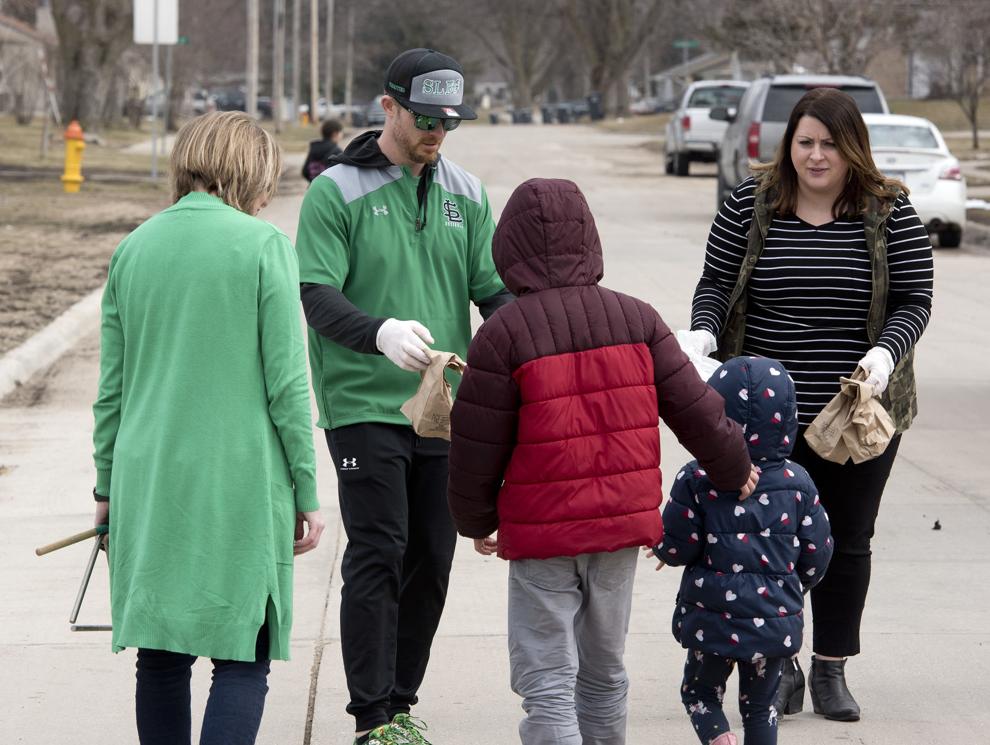 COVID-19 Storm Lake school lunch