SIOUX CITY -- Rick Mullin, a longtime Sioux City businessman and Democratic political activist, died Thursday at his home in Sioux City.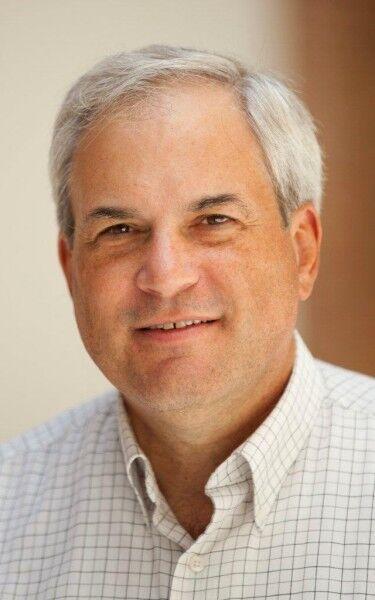 He was 67. News of his death was first reported Friday on the progressive news website Iowa Starting Line by Sioux City attorney Tim Bottaro, a friend of Mullin's, who wrote the post announcing his death. 
In a phone call with the Journal Friday evening, Bottaro described Mullin as a man of varied interests and a voracious reader who traveled the world with wife, Sue. Mullin served on numerous boards in numerous capacities -- he was a part of too many organizations to readily list, as Bottaro put it.  
"Politics aside, he was a true asset to our community," Bottaro said. 
Pat Gill, the Woodbury County Auditor and another longtime friend of Mullin's, recalled the latter's dedication to Democratic politics. Mullin served two terms as the chair of the Woodbury County Democrats decades ago. 
"He was a pillar of the party that we're going to miss," Gill said. "I can remember when he was working at the Democratic headquarters during summer election cycles. We didn't always see eye-to-eye. I got bawled out by him more than a couple of times, but we always, in the end, remained friends. I always appreciated and respected his point of view." 
His death came as a surprise to all of his friends. He reportedly died peacefully while taking a nap. 
"As recently as last week we talked about political issues, and he was keeping track of what was going on in the legislature and gave me good ideas to pursue," said state Rep. Steve Hansen, another of Mullin's friends. 
Richard D. Mullin was born April 6, 1953 in Des Moines to Don and Dorothy (Francke) Mullin, according to a birth notice that appeared in the now-defunct Des Moines Tribune. The family moved to Sioux City in 1957, after Don Mulllin purchased what was then Sioux City Tent and Awning. 
The Mullins are among Sioux City's leading families. Don Mullin was a city councilman and mayor in the 1960s; Rick Mullin's brother Tom was Woodbury County Attorney for 20 years. Rick Mullin himself ran for an Iowa Senate seat in 2010. 
Mullin's family operated Mullin Awning and Siding in Sioux City for decades, until then-company president Rick Mullin retired in 2013 around the time of his 60th birthday. 
Mullin, along with Bottaro, founded the Sioux City International Film Festival in 2005. The film festival, Bottaro said, was right up Mullin's alley -- it afforded him opportunities to spend time with filmmakers and film fans alike. 
"He was a social kind of guy," Bottaro said. 
Mullin is survived by wife Sue and children John and Megan, both of Cedar Rapids, as well as two grandchildren.