SIOUX CITY -- Riverside Pool will host the annual Pooch Paddle Aug. 19-20.
Small dogs, which are knee height or shorter and weigh less than 40 pounds, will be able to cool off in the water before the pool is drained for the season from 5 to 7 p.m. on Aug. 19, while large dogs will get the chance from 5 to 7 p.m. on Aug. 20.
The cost is $5 per dog. All proceeds will be used to enhance the Sioux City Dog Park at Bacon Creek Park.
SOUTH SIOUX CITY | The "dog days of summer" -- the hottest, most humid time of the year -- are on the horizon.
All dogs must arrive on a leash and accompany an owner that is 14 or older. All dogs must be licensed with the City of Sioux City if they live within the city limits and tags must be worn at all times. Only pit bulls that are legally registered and licensed with the City of Sioux City will be allowed. Dog owners that live outside of Sioux City limits must bring a copy of their dog's updated vaccination records and tags. Dogs without tags and dog owners with multiple dogs will not be allowed to enter the facility.
Chemicals remain in the pool to keep it sanitized and safe for furry users. Dog owners should not enter the pool past their waist. All pet owners must comply with city rules and regulations relating to the disposal of animal waste. Dogs are prohibited from attacking persons or animals in accordance with city code.
Children's Park swimming pool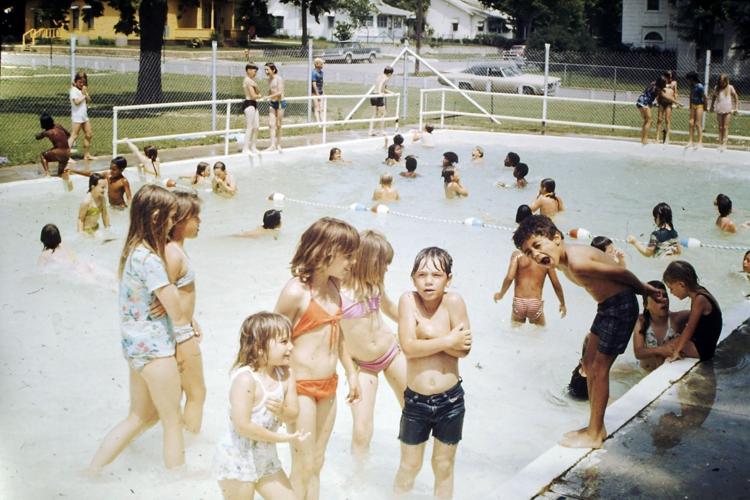 Leeds Pool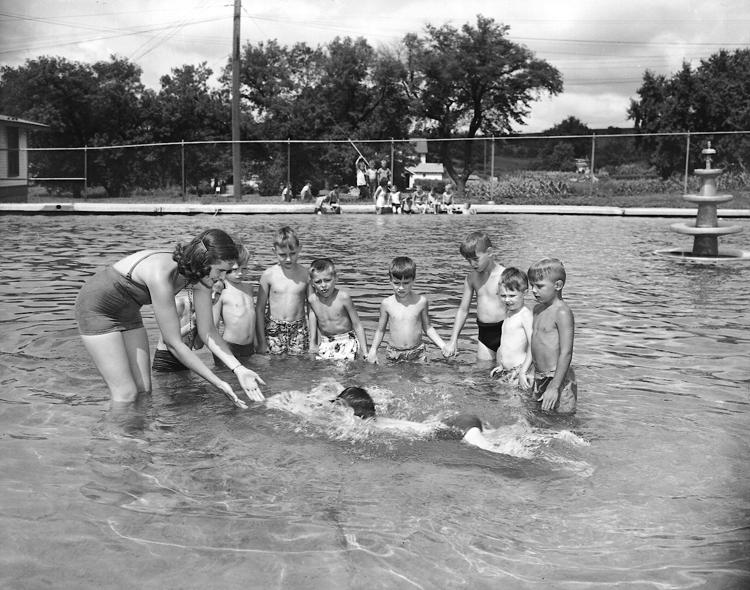 Swimming pool at Central High Annex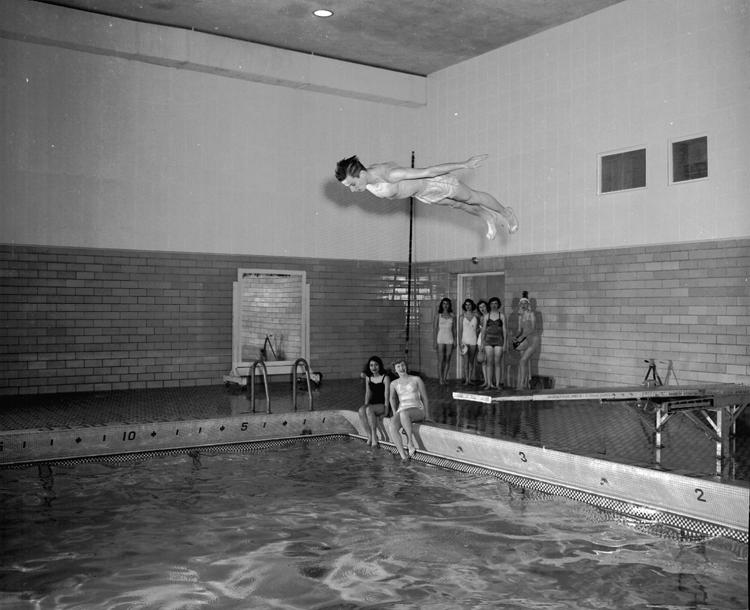 Children's Park swimming pool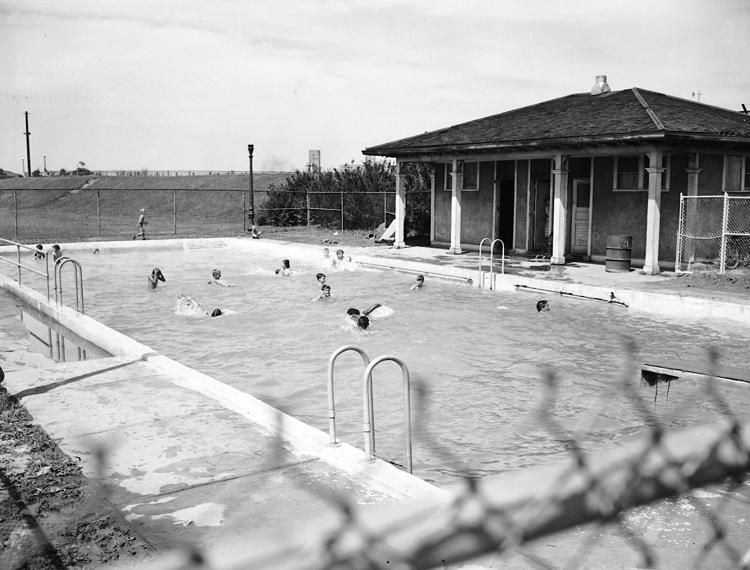 Lewis Pool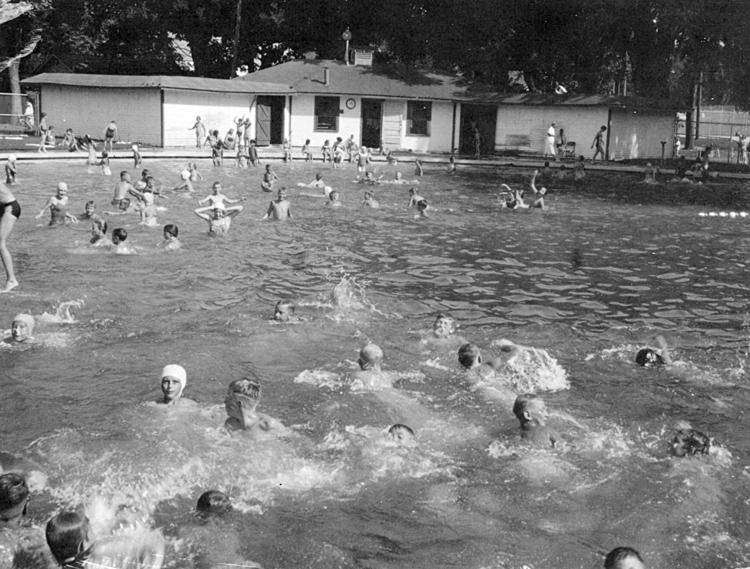 Riverside Pool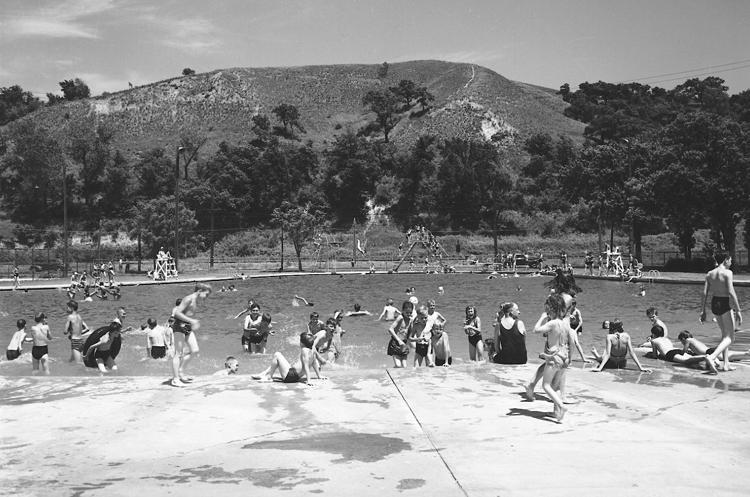 Cook Pool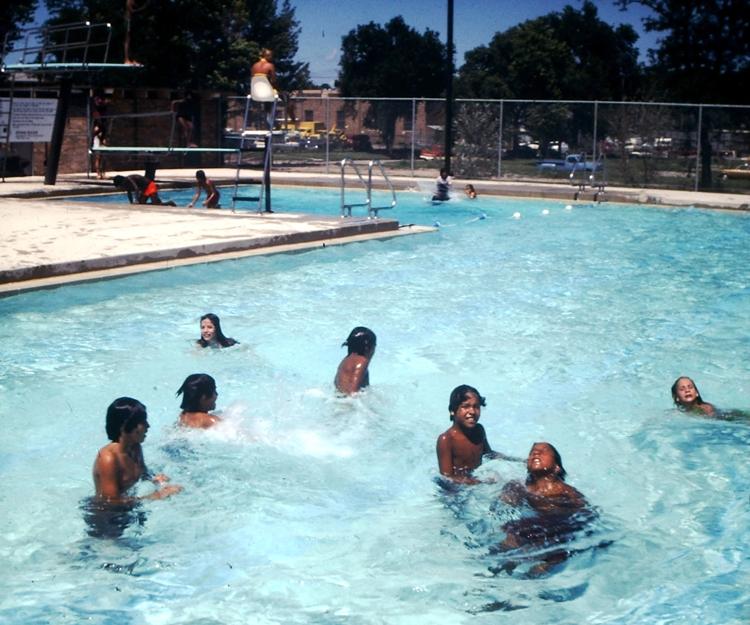 Leif Pool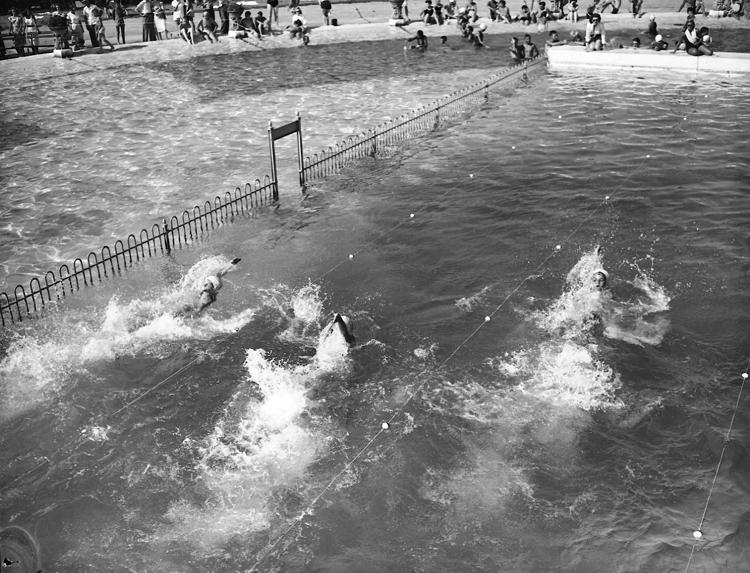 2012 Pooch Paddle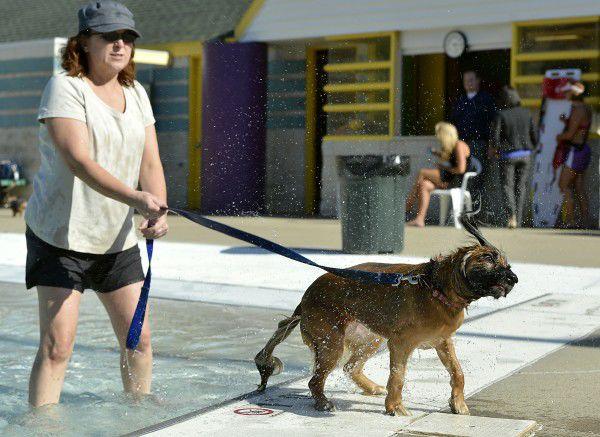 Cook Pool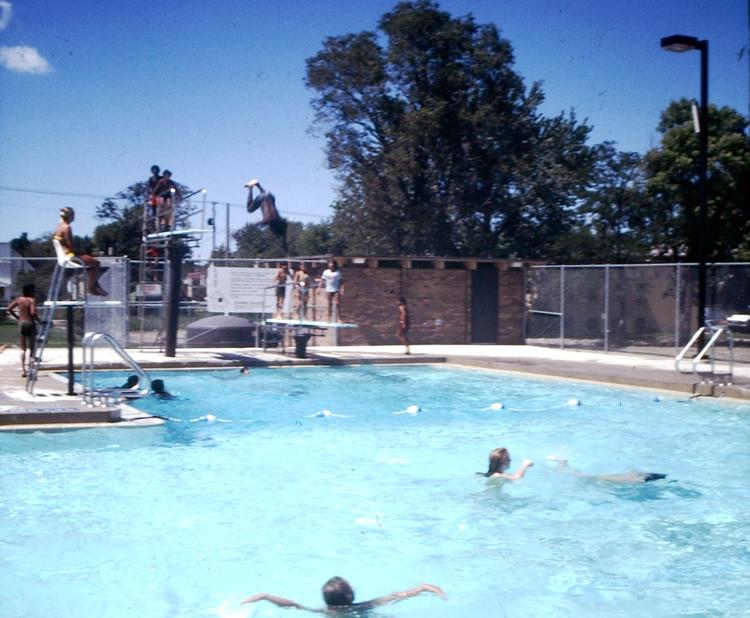 Leif Erikson Pool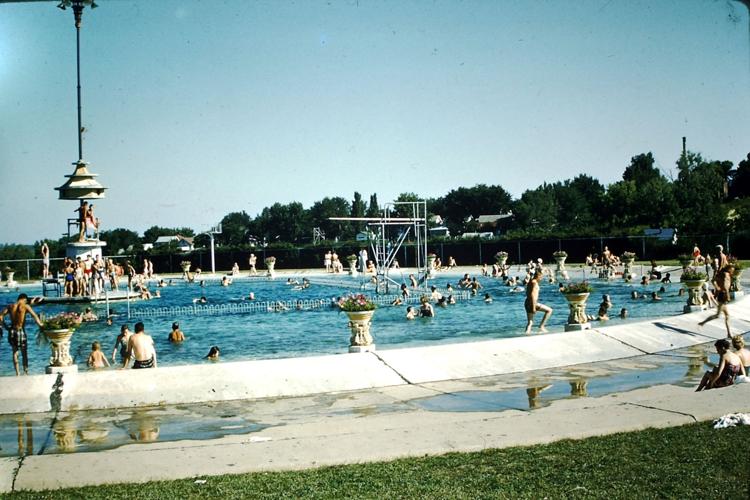 Cook Pool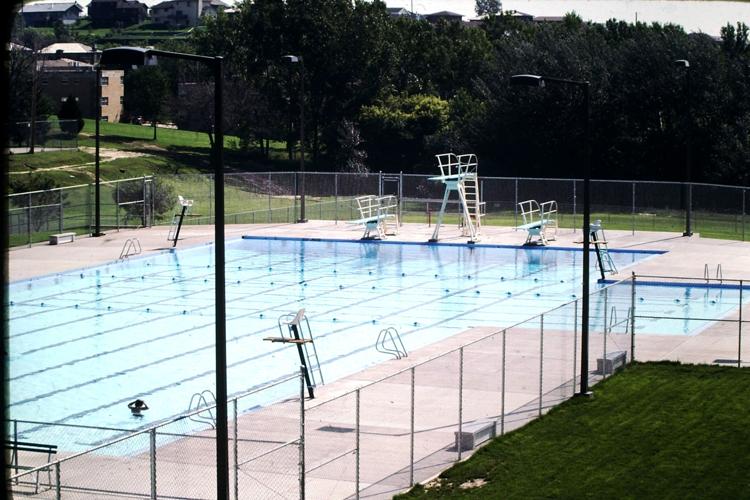 Riverside Pool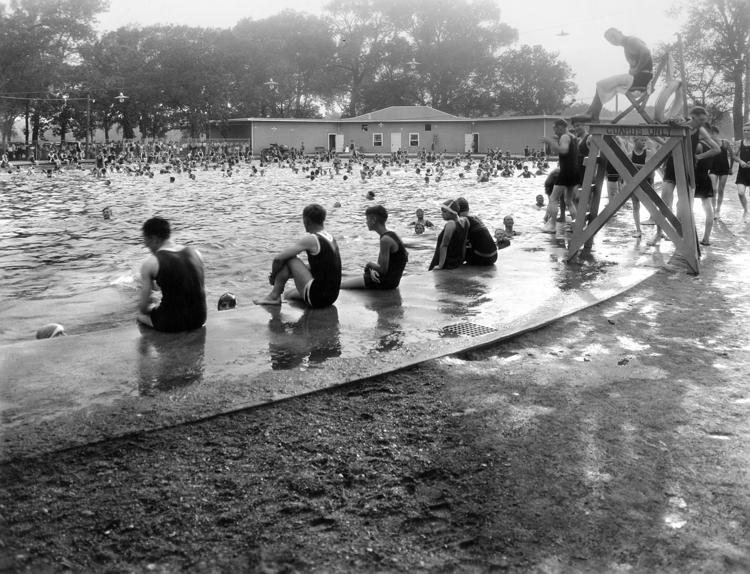 Leif Erikson Pool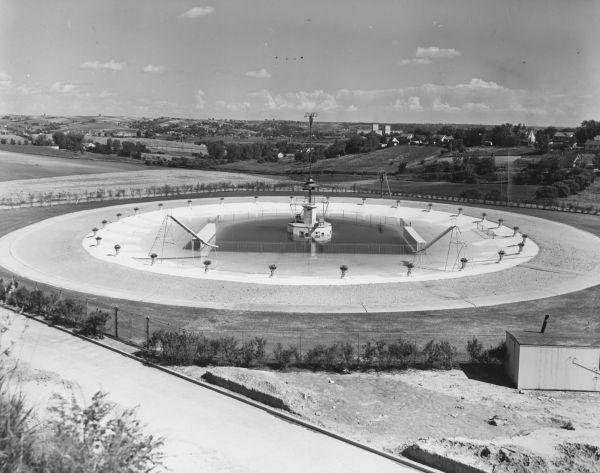 Diving at Leeds pool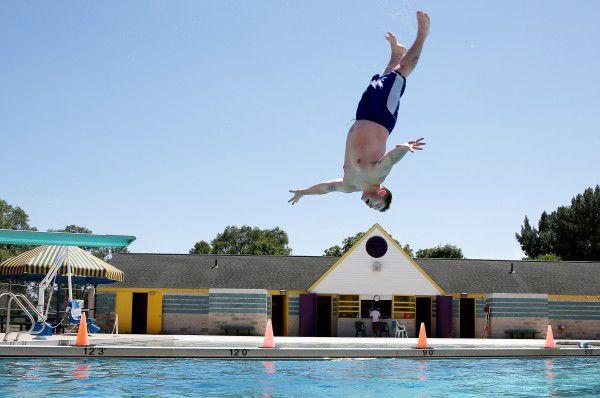 Diving at Leeds pool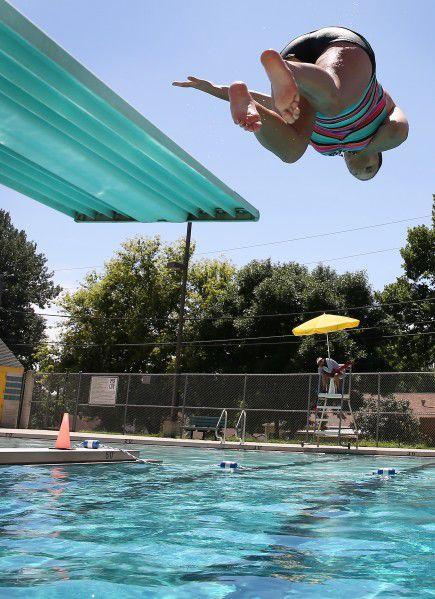 Leeds swimming pool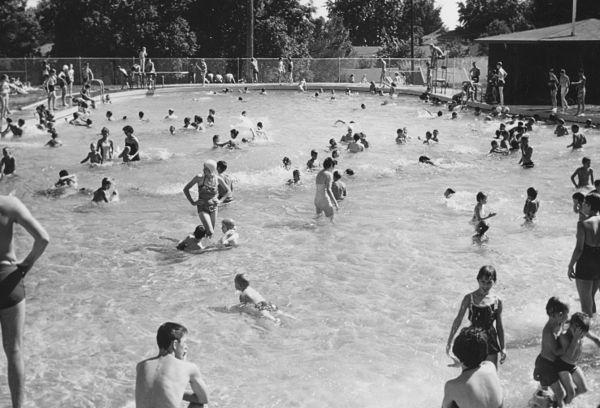 Cook Pool