SIOUX CITY -- Former New York City Mayor Rudy Giuliani will be the keynote speaker for the 34th annual Siouxland Chamber of Commerce meeting.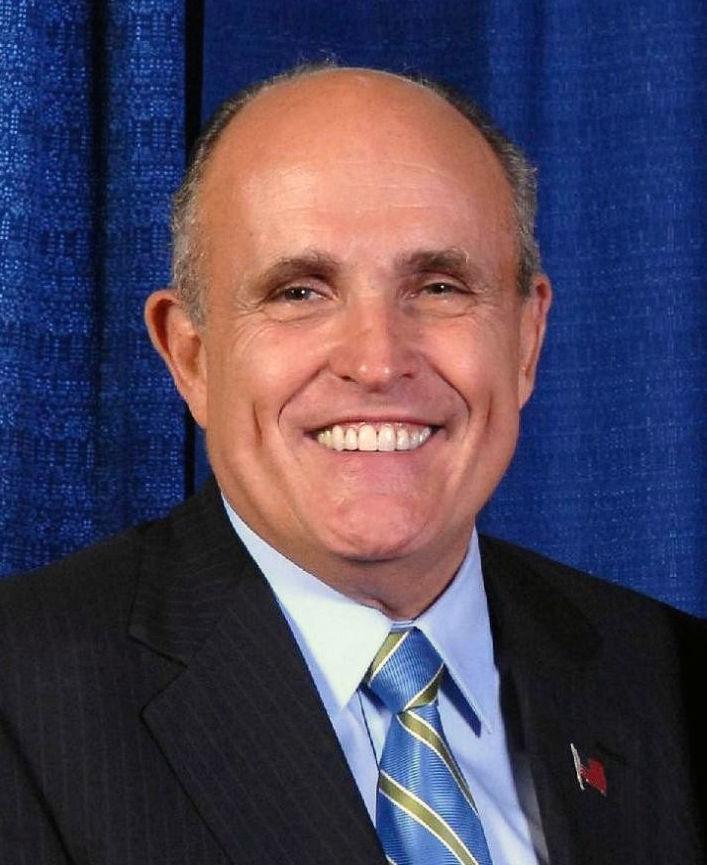 Giuliani, who led New York's response to the Sept. 11 terrorist attacks, and has served most recently as an adviser for President Trump, will deliver a speech entitled "Principled Leadership in the Face of Change and Crisis," on Sept. 17 at the Orpheum Theatre, 528 Pierce St.
For the first time in recent memory, the meeting, which typically draws more than 1,200 Chamber members and guests, will not include a dinner. Due to ongoing renovations at the Sioux City Convention Center -- the annual event's longtime home -- the Chamber had to secure an alternate location.
While the Orpheum has a larger seating capacity than the convention center, it doesn't have a corporate kitchen similar to the convention center.
You have free articles remaining.
"This venue resulted in a few substantial changes this year," Siouxland Chamber of Commerce President Chris McGowan said. "We hope our guests will consider patronizing one of the many exceptional Chamber member restaurants Siouxland has to offer and, them join us for what is sure to be an exceptional evening." 
Citing his experience in the wake of terrorists flying jumbo jets into the World Trade Center on Sept. 11, 2001, Chamber Board of Directors Chairman Nick DeRoos said Giuliani "is uniquely qualified to deliver a compelling presentation on principled leadership, crisis management and strategic governance." 
"We are thrilled that (Giuliani) has accepted our invitation to keynote this event," DeRoos, general manager of CF Industries, said at a news conference Monday afternoon.
Long known as "America's Mayor," Giuliani ran for the Republican nomination for president in 2008. He made a campaign stop in Sioux City in 2007.
Giuliani has served as a political adviser and personal attorney for President Trump during Special Counsel Robert Mueller's investigation into Russian interference in the 2016 presidential election. In his report, Mueller said there was not enough evidence to establish a conspiracy between the Trump campaign and Russia, but he said he could not exonerate Trump on obstruction of justice.