SIOUX CITY -- A 56-year-old Seaboard Triumph Foods worker died of the novel coronavirus Friday at a Sioux City hospital, according to a South Sioux City imam.
Ahmad Mohammad, the imam of the Islamic Center of Siouxland, said in an email Monday that the man was originally from Eritrea. He said he lived in Des Moines before coming to the Sioux City metro area two months ago to work at the pork plant. The man was sick for about a week, according to Mohammad.
"He stayed home for 4-5 days and then he spent (the) last two days of his life in MercyOne hospital in Sioux City," Mohammad wrote. 
The man is the first Seaboard Triumph Foods worker and the fourth Sioux City metro meatpacking plant worker whose death has been attributed to the virus. Due to conflicting information, it is unclear what county he lived in. His death would be the third recorded in either Woodbury County or Dakota County. 
A spokeswoman for Seaboard Triumph Foods said she couldn't share the worker's name out of respect for next of kin. She didn't address The Journal's request for an updated total of workers who have tested positive for COVID-19, but issued the following statement, "We are saddened to learn today of the death of an employee, and we along with the authorities are coordinating to find family to offer our support. We are also working with Dakota County Health Department to verify the cause of death and gather the specifics of the situation."
Seaboard Triumph Foods, which opened in the fall of 2017, employs around 2,400 workers. It is the second-largest fresh pork plant in the world, slaughtering more than 20,000 hogs daily.
Siouxland District Health Department confirmed 94 additional cases of COVID-19 on Monday, bringing Woodbury County's case total to 1,252. Fifty of the Northwest Iowa county's residents are currently hospitalized, according to the health department's data. The health department announced the second COVID-19-related death of a Woodbury County resident on Saturday. The woman, who was between the ages of 61 and 80, died at her home. 
Dakota County reported 25 additional cases of the novel coronavirus Monday, bringing the Northeast Nebraska county's total to 1,005. It's unclear how many Dakota County residents have been hospitalized because the Dakota County Health Department has said it cannot provide those numbers. 
MercyOne Siouxland Medical Center and UnityPoint Health – St. Luke's said in a joint statement issued Monday that the two Sioux City hospitals are providing care for 83 COVID-19 patients.
"We are committed to protecting the privacy of our patients and cannot provide specific details regarding any individual patient in our care. Public health officials continue to take the lead in reporting information on suspected and confirmed cases of the novel coronavirus (COVID-19) in Siouxland," the statement said. 
State and local officials have been reluctant to tie the spike in cases in Woodbury and Dakota counties to the Tyson Fresh Meats plant in Dakota City. The facility, the company's largest beef plant, employs over 4,300 workers. Tyson officials have declined to say how many of its Dakota City workers have fallen ill with the virus, but an individual familiar with the situation told the Journal last Thursday that 669 of the workers had tested positive. The majority of the plant's workers live in the much more populous Woodbury County. 
Three Dakota City Tyson workers have succumbed to COVID-19. The first was 64-year-old Raymundo Corral, of Sioux City, who died April 18 at his home. Viengxay Khuninh, 69, who died April 24 at his home, was the second. The third, a South Sioux City woman in her 50s or 60s, died Friday night at a hospital, according to Mohammad. 
New numbers from the U.S. Centers for Disease Control and Prevention show nearly 600 workers across 12 meatpacking plants in Nebraska tested positive for the coronavirus in April, which is roughly 3 percent of the 20,000 workers employed there. In Iowa, 377 workers in just two plants tested positive, or 18.2 percent of those plants' workforce.
Similar to coronavirus outbreaks seen in homeless shelters, prisons, hospitals and nursing homes, the close-quarters at work and crowded conditions involved in the slaughtering, slicing and packaging of meat seem to allow the virus to spread more easily, the CDC said. But it's still unclear whether workers who are falling ill caught the virus at work or out in the community.
Nationally, 4,913 workers in 115 facilities in 19 states have tested positive, and 20 have died. That's also about 3 percent of the 130,000 workers in those plants.
The Dakota County Health Department, in a statement released Monday, urged residents to stay home, avoid non-essential errands, refrain from social gatherings, and respect the 10-person limit. The health department also asked residents to work from home or socially distance at work, only shop alone once a week, have their kids play at home, help seniors stay at home, and refrain from visiting long-term care centers. The statement said residents are also encouraged to exercise daily and do their best to stay healthy. 
Omaha World-Herald staff writer Erin Duffy contributed to this story.
PHOTOS: The week in coronavirus coverage in Siouxland
COVID-19 chalk art inspiration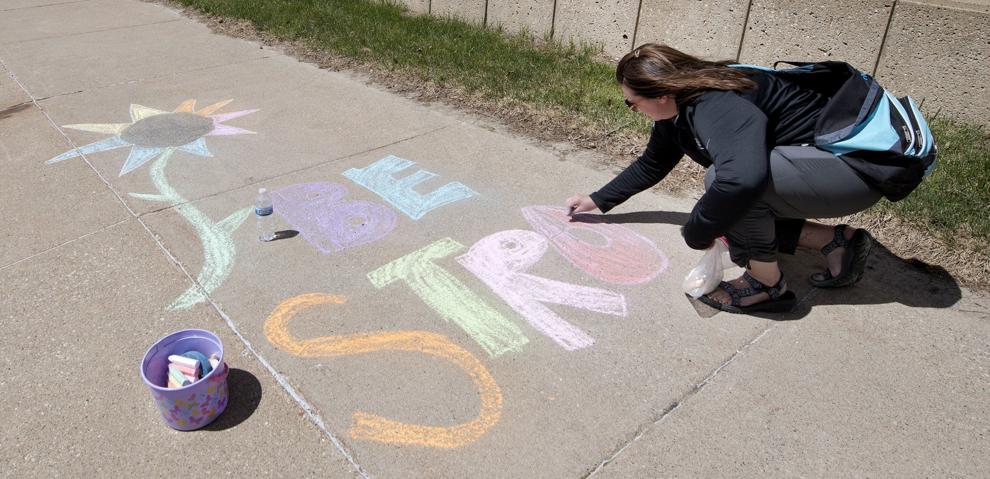 Lunch in the park during COVID-19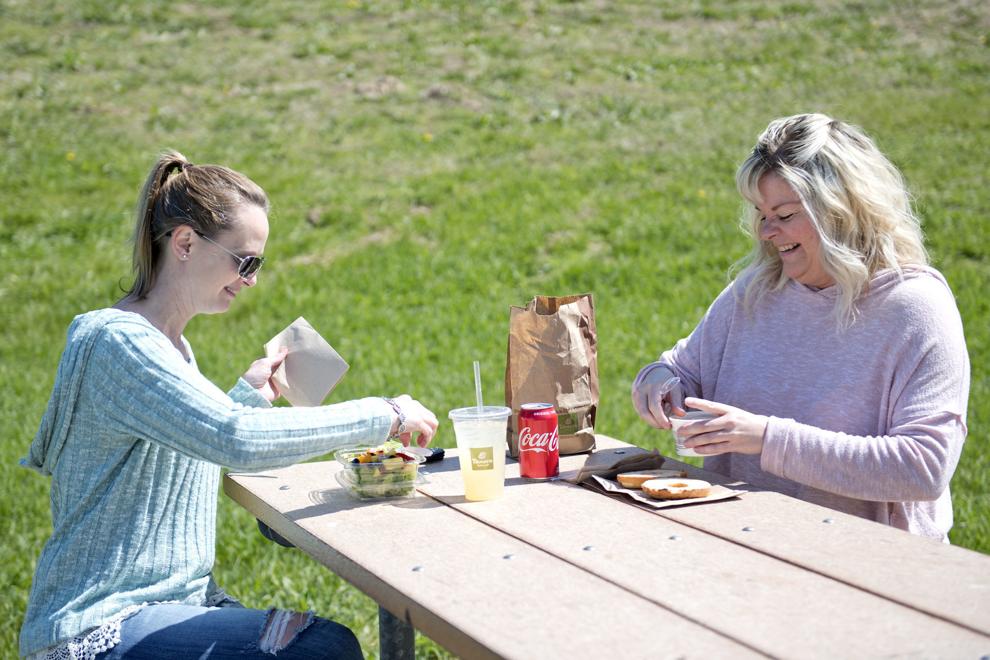 COVID-19 Dr. Daniel Jung studies the immune system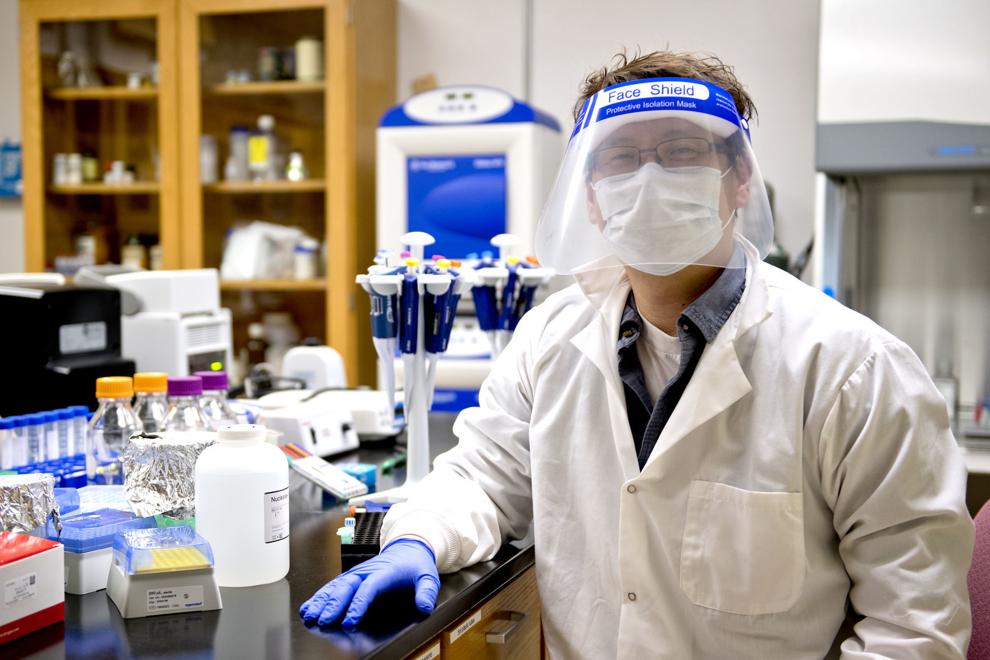 COVID-19 Dr. Daniel Jung studies the immune system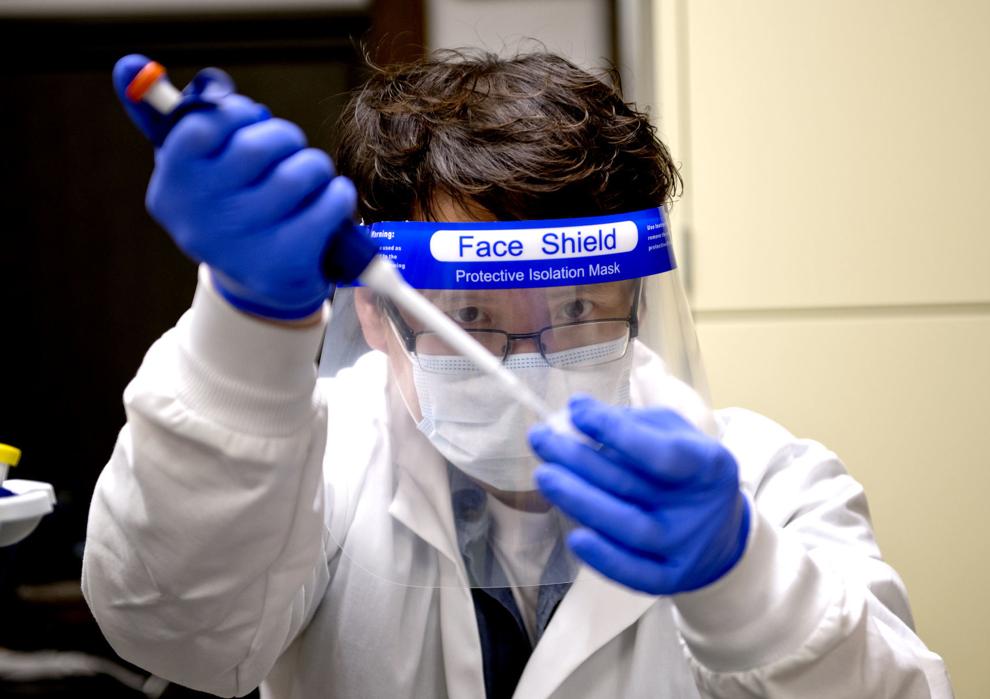 COVID-19 Dr. Daniel Jung studies the immune system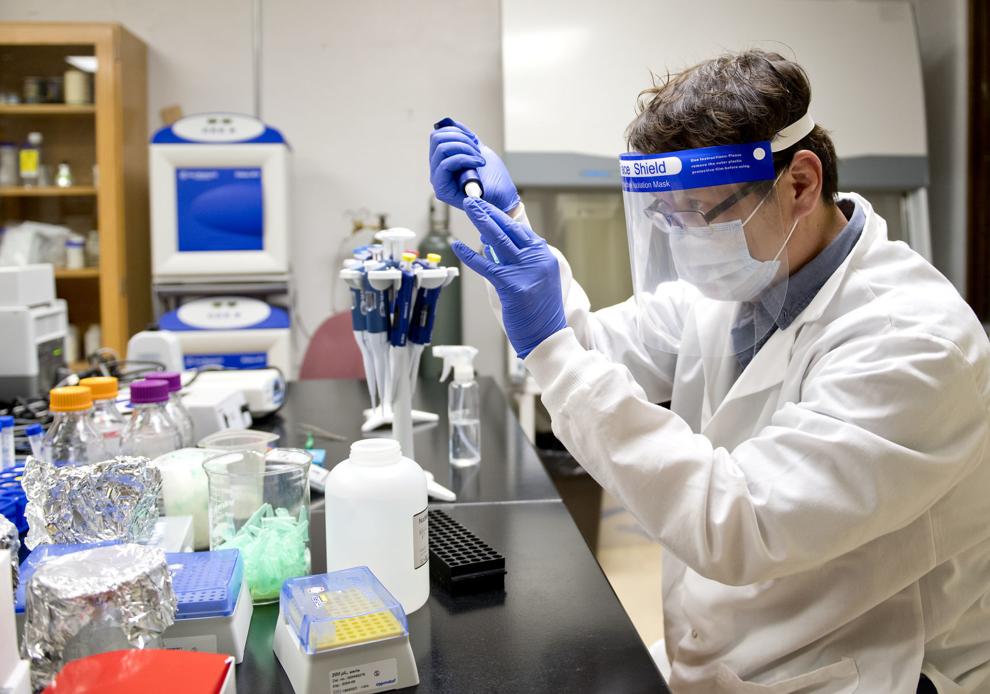 Lunch in the park during COVID-19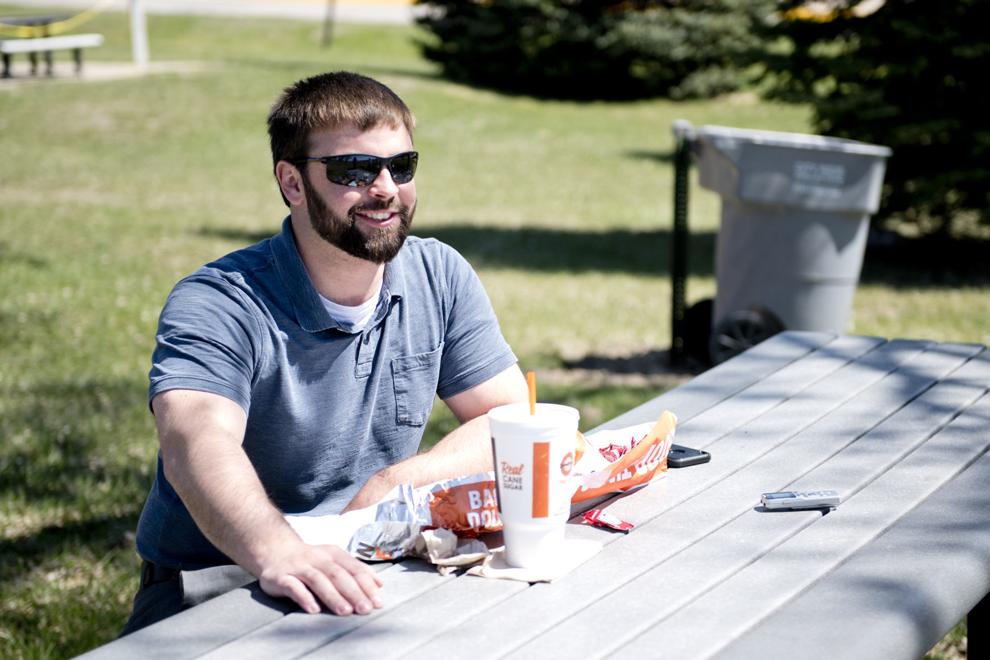 Lunch in the park during COVID-19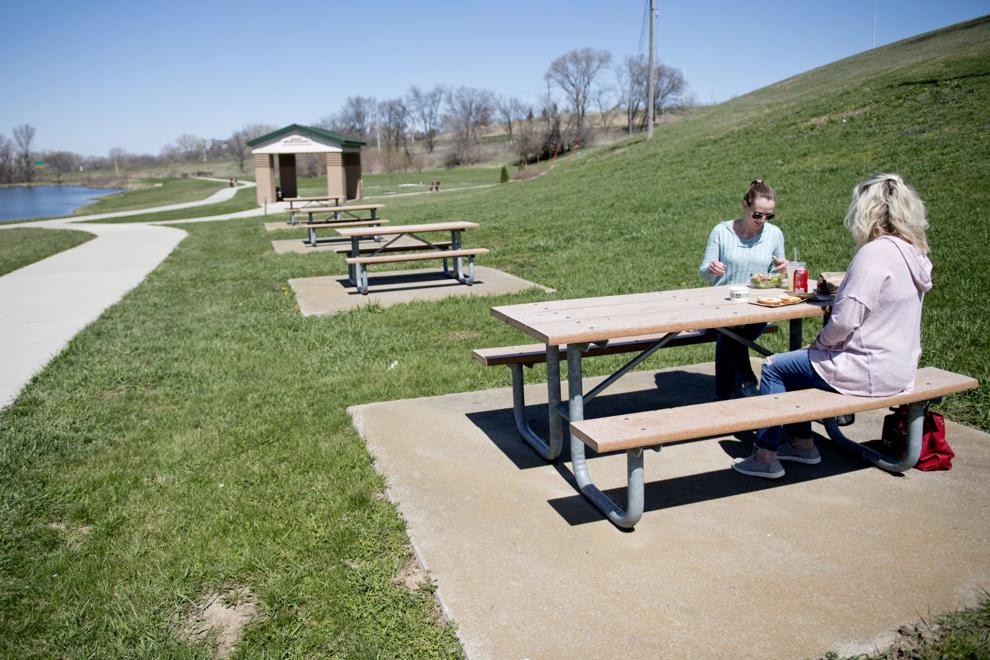 COVID-19 Worker support signs 1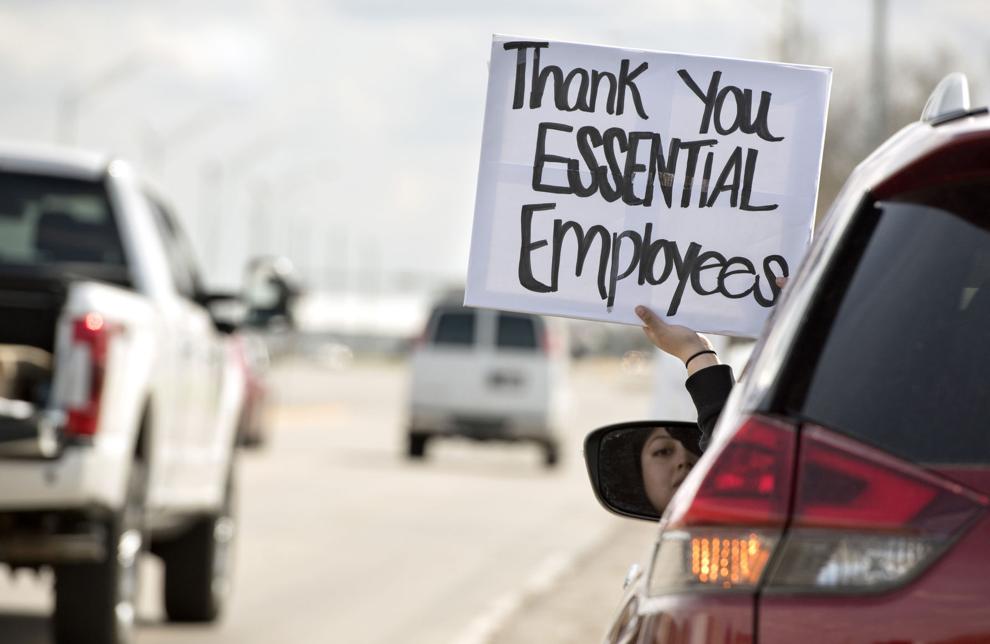 COVID-19 Worker support signs 2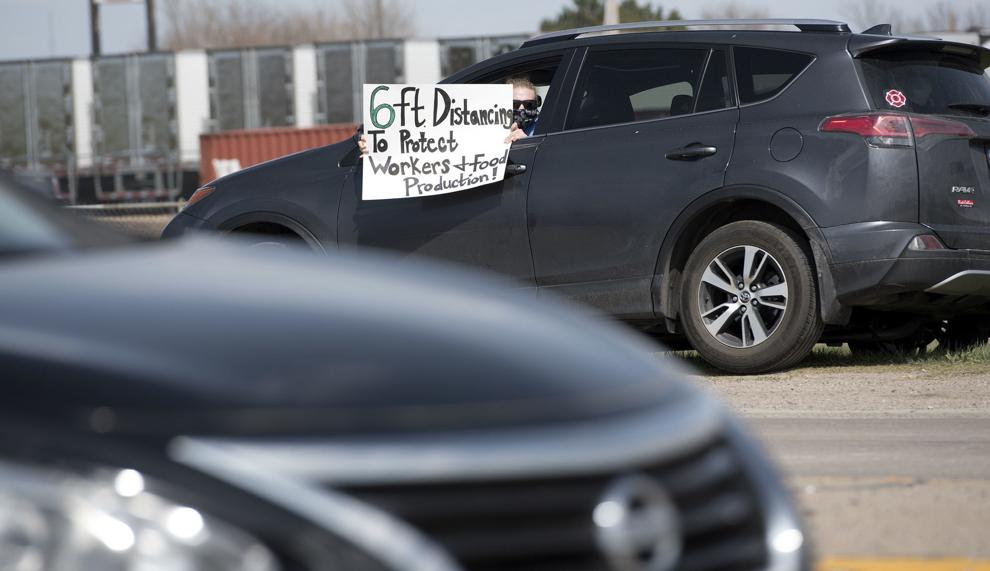 Ida County remains COVID-19 free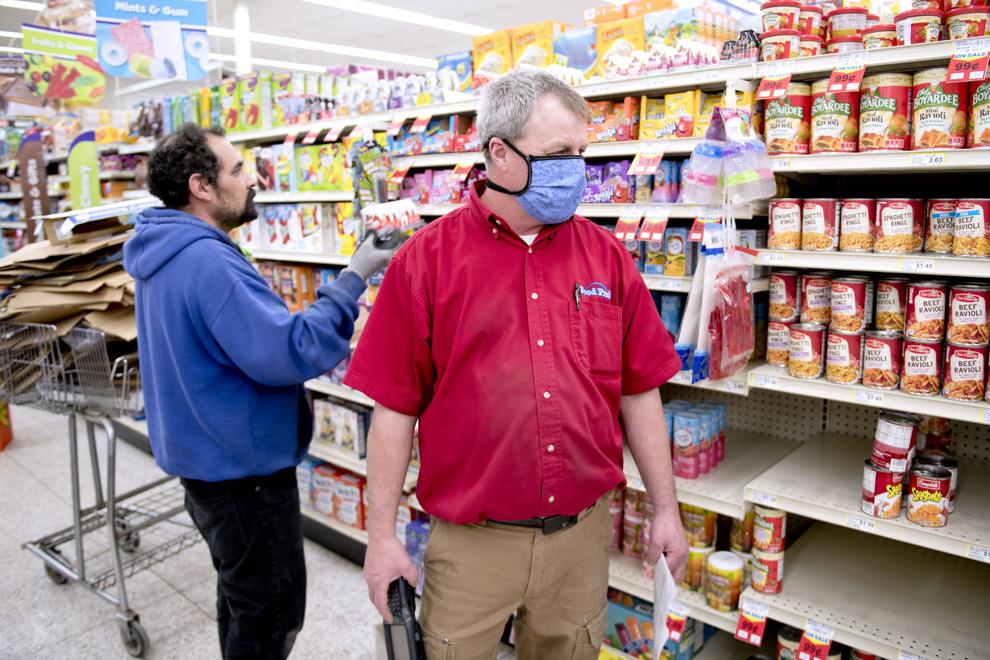 Ida County remains COVID-19 free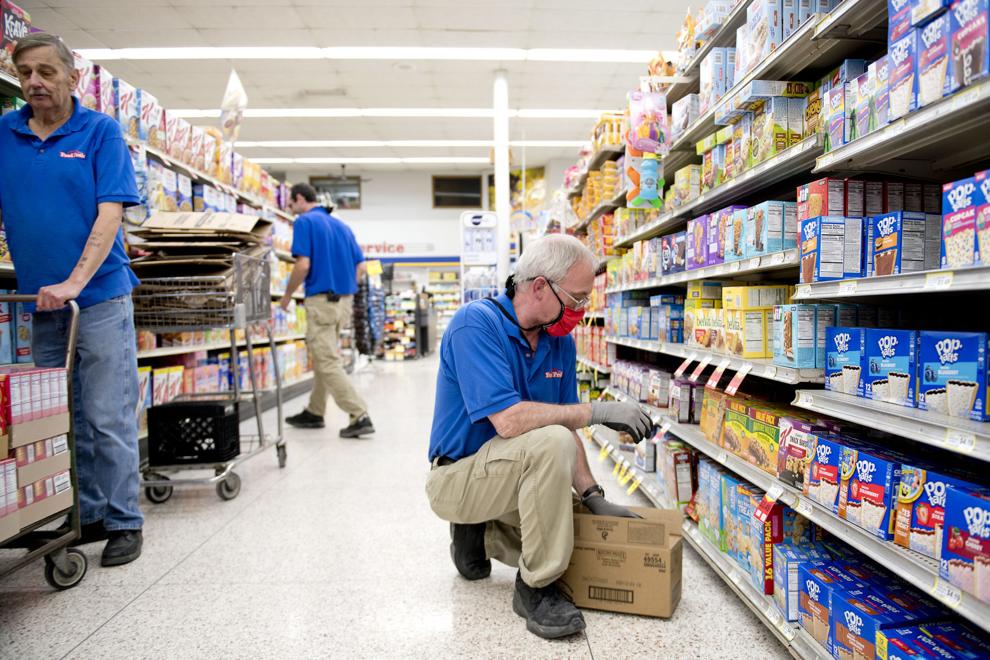 Ida County remains COVID-19 free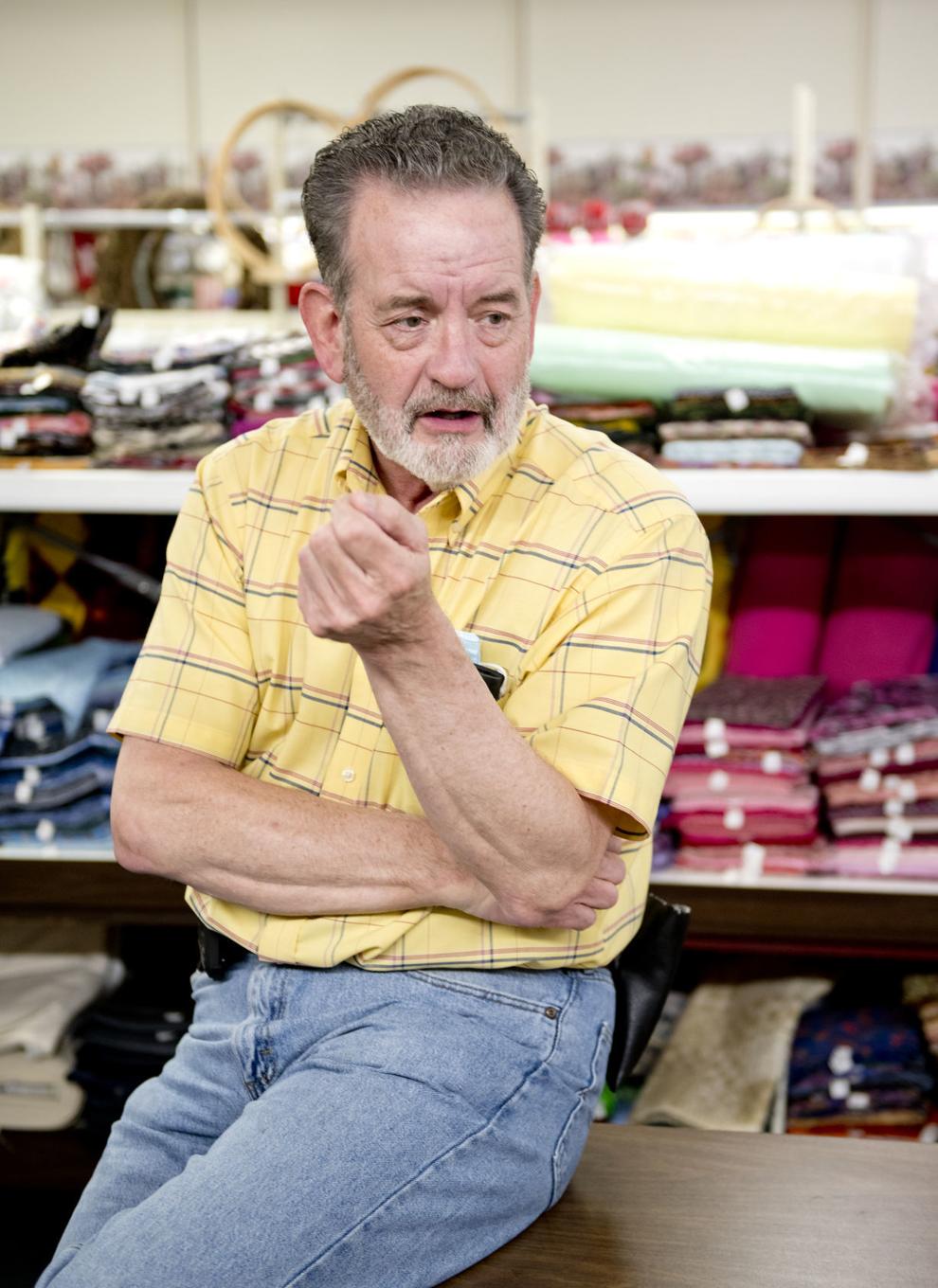 Ida County remains COVID-19 free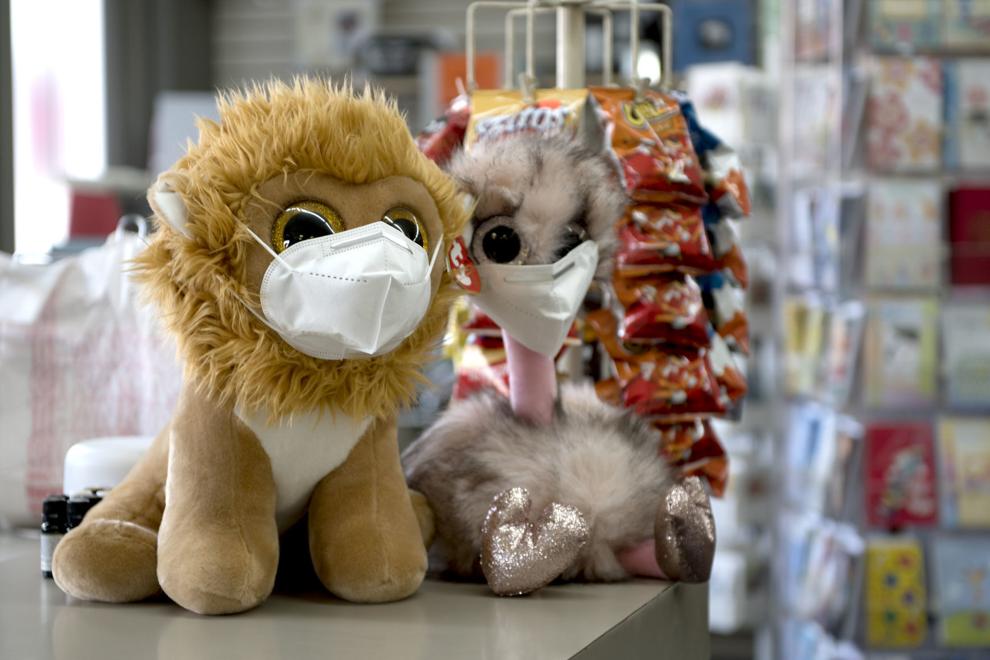 Ida County remains COVID-19 free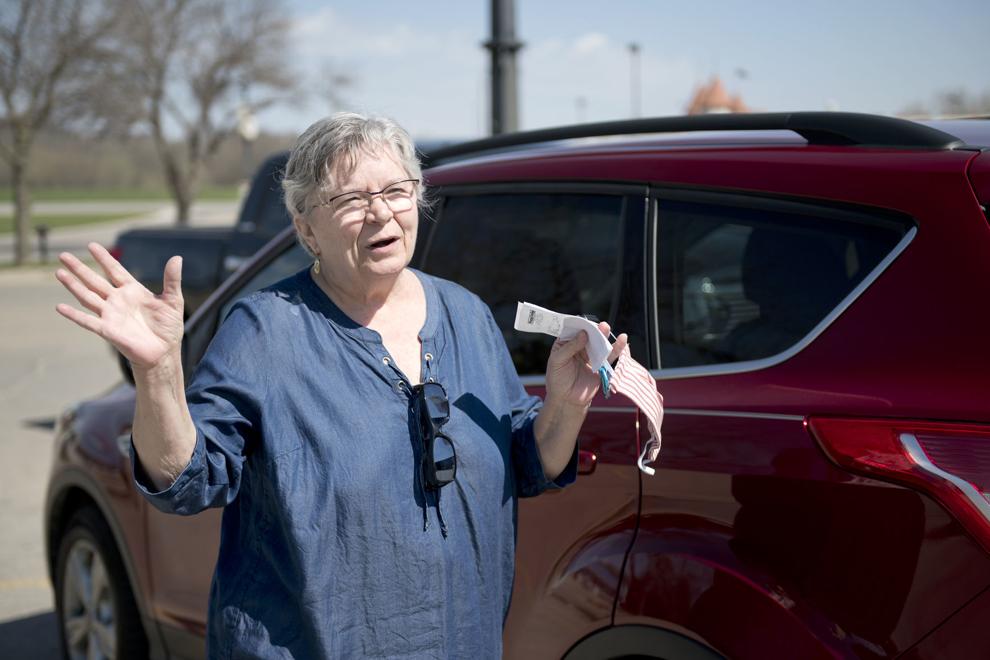 Ida County remains COVID-19 free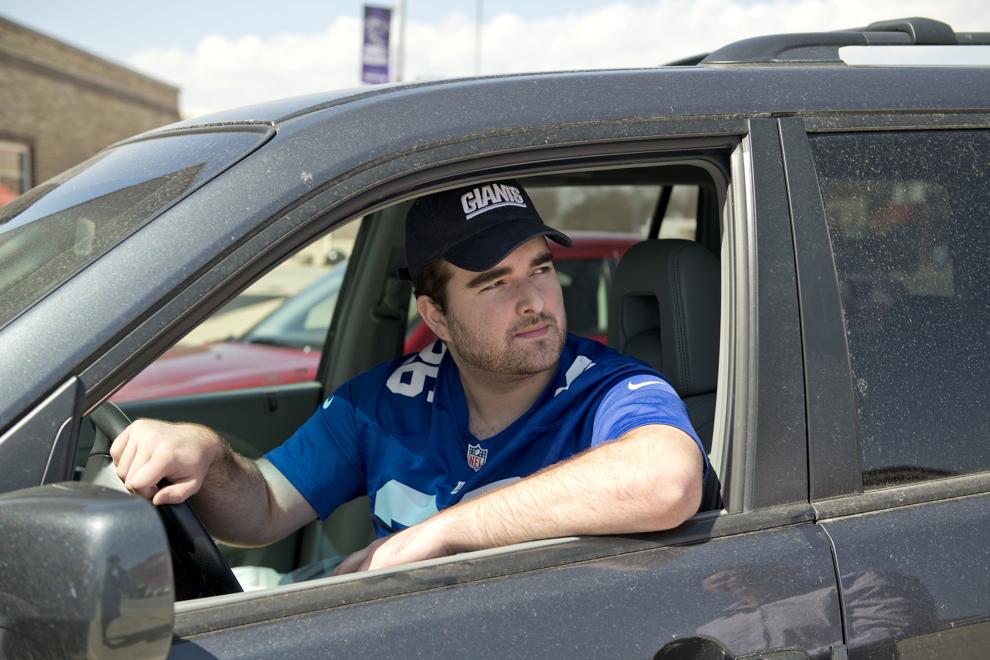 Ida County remains COVID-19 free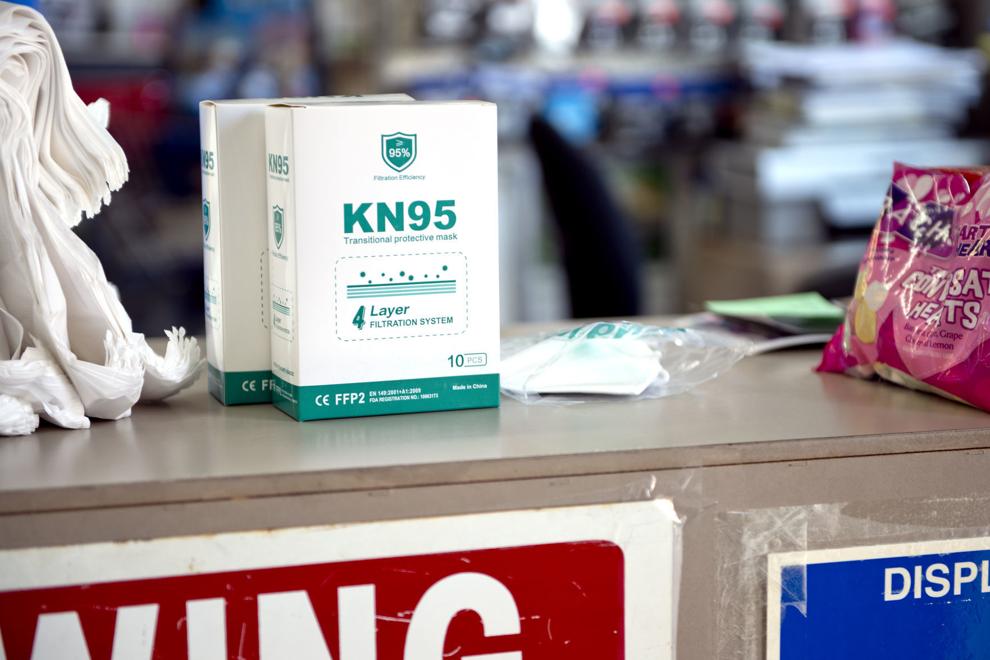 kid sidewalk artists
eric bowman making window art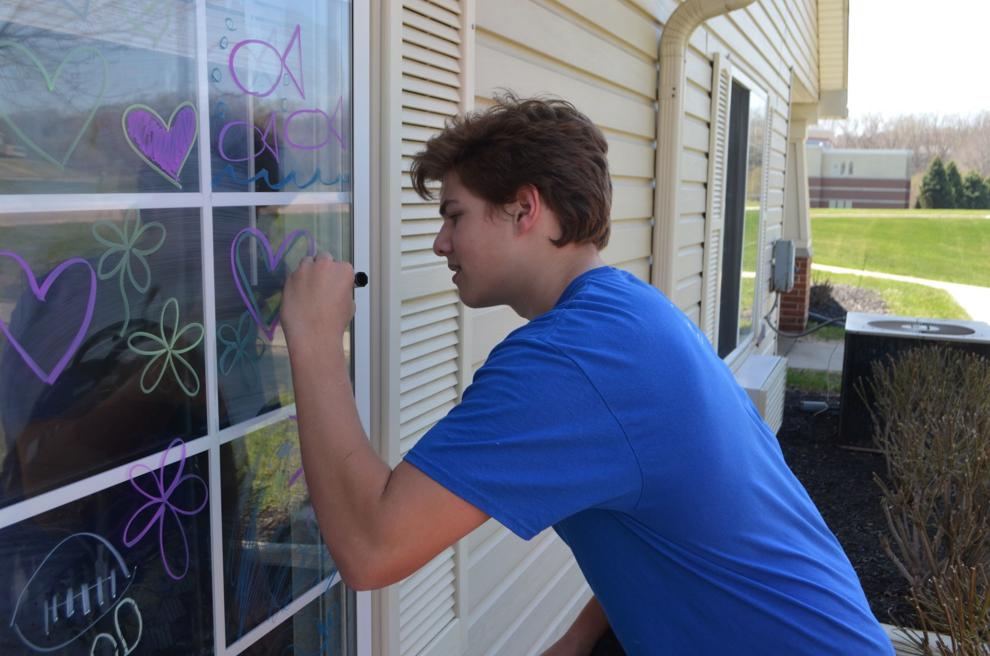 mazzy pick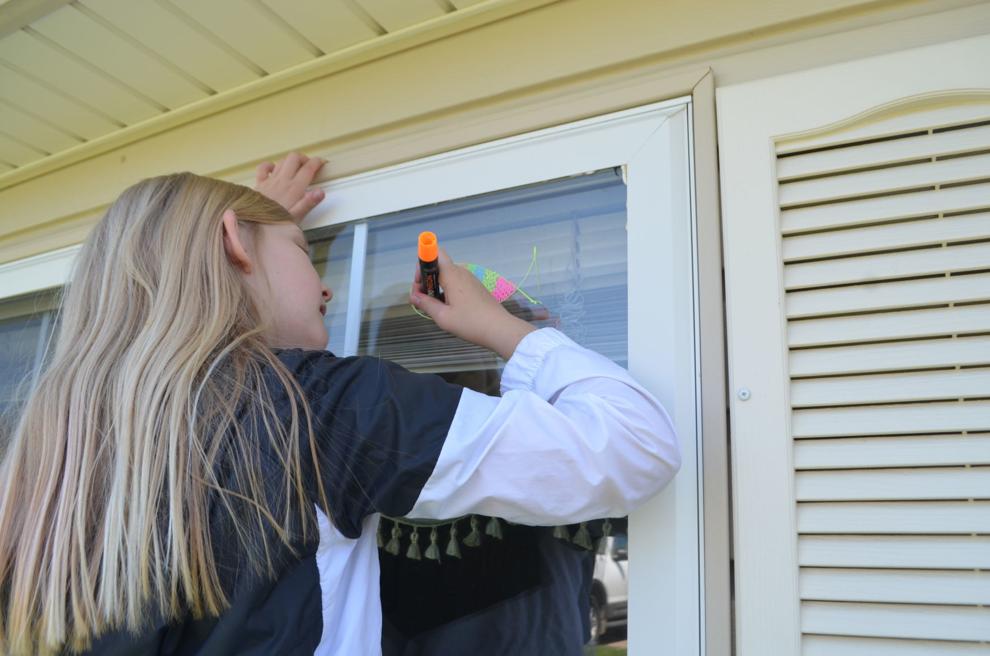 Park Jefferson Speedway races held despite COVID-19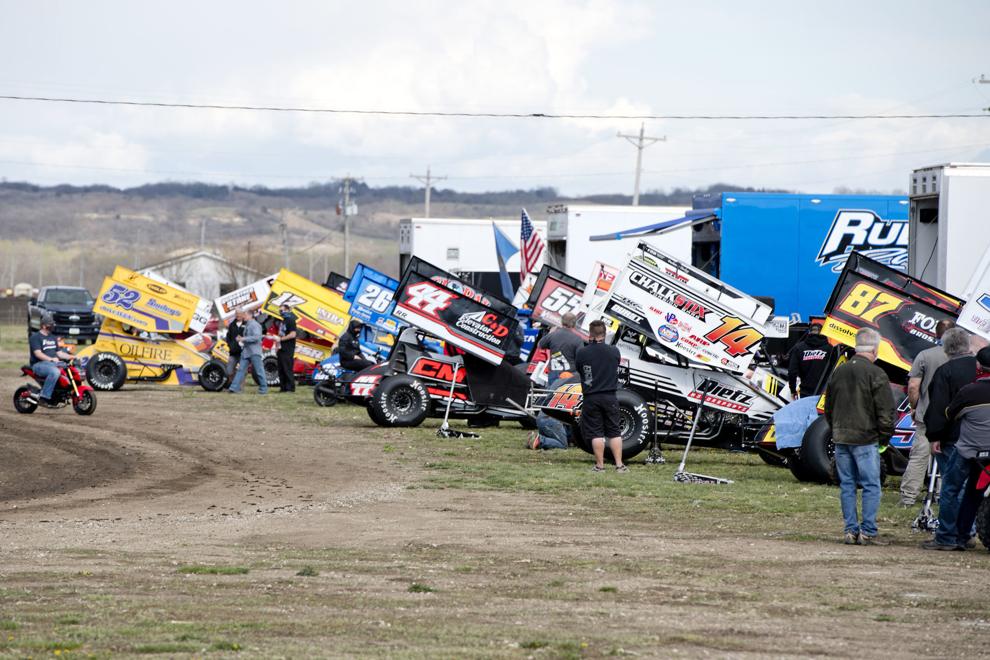 Park Jefferson Speedway races held despite COVID-19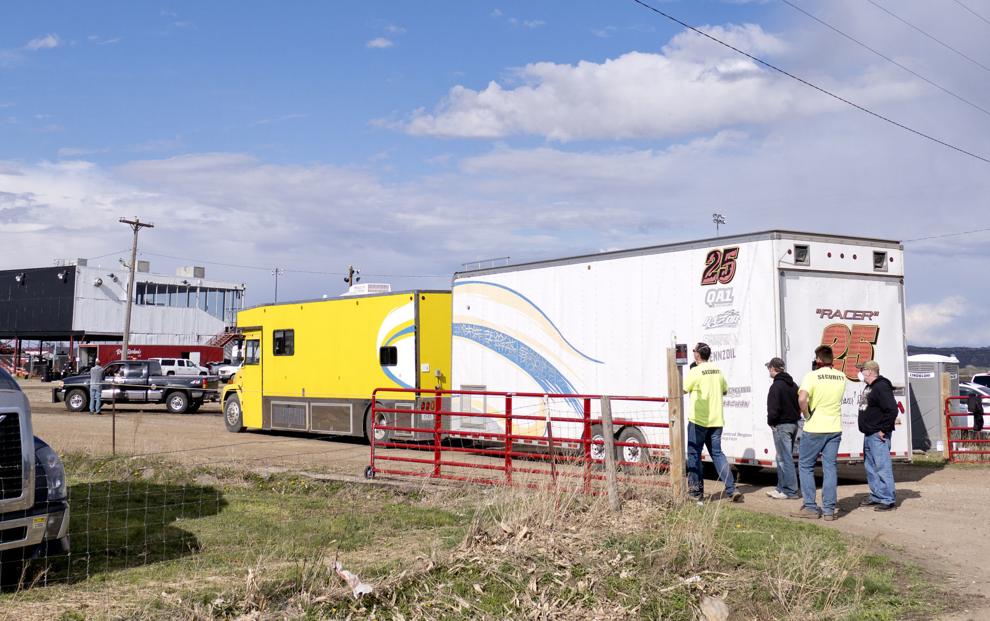 Park Jefferson Speedway races held despite COVID-19