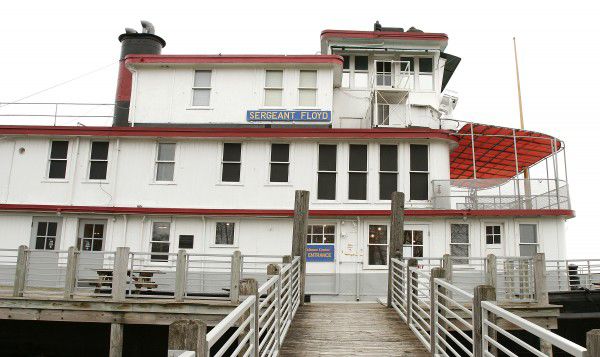 SIOUX CITY -- Thirty years ago, a one-time Missouri River tow boat became one of Iowa's most unique welcome centers. The Sergeant Floyd River Museum & Welcome Center will host two events in conjunction with its May 15, 1989, opening.
An open house will be held on Wednesday with cake and refreshments from 11:30 a.m. to 1:30 p.m. At noon Saturday, Tom Munson, Sioux City Public Museum Archives Manager, will present "The History of the M.V. Sergeant Floyd."
You have free articles remaining.
The M.V. Sgt. Floyd was built in 1932 to perform light towing, survey and inspection work along the Missouri River. After the boat was decommissioned, city leaders brought it to Sioux City. It became a state tourist welcome center and river museum in 1989, according to a news release from the Sioux City Public Museum. 
The Welcome Center saw 20,434 visitors from every U.S. state and Australia, Canada, Germany, Japan, China and Spain in Fiscal Year 2018.
The Sergeant Floyd River Museum & Welcome Center is located on the riverfront at 1000 Larsen Park Road, Exit 149, Sioux City. It is a site of the Sioux City Public Museum. For more information, contact the Sergeant Floyd River Museum and Welcome Center at (712) 279-0198 or visit siouxcitymuseum.org. 
Copyright 2019 The Sioux City Journal. All rights reserved. This material may not be published, broadcast, rewritten or redistributed.
Get local news delivered to your inbox!
Subscribe to our Daily Headlines newsletter.