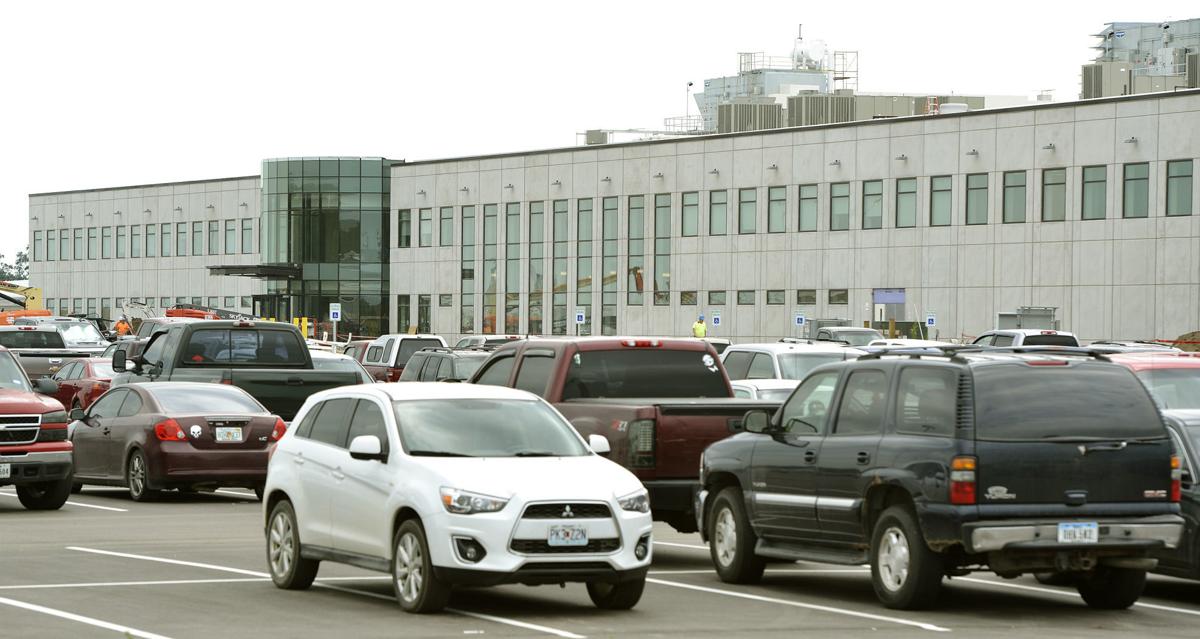 SIOUX CITY — Take a bow, Siouxland.
For the third year in a row, the trade publication Site Selection has named Sioux City as the small-size metro area with the most economic development projects.
Sioux City had 26 new or expanded corporate facilities in the category for metros with populations between 50,000 and 200,000 in 2017. That doubled up double the three metros who tied for second place with 13 qualifying projects -- Owensboro, Kentucky, Bowling Green, Kentucky, and Gainesville, Georgia.
To qualifying, a corporate project must meet at least one of three criteria: involve a capital investment of at least $1 million, creation of at least 20 new jobs or addition of at least 20,000 square feet of new floor space. Site Selection's database does not track retail and government projects, schools or hospitals.
Topping Sioux City's corporate investments  last year was the $300 million Seaboard Triumph Foods pork plant, which opened in September and hired 1,100 jobs for the initial first shift. Other top 5 projects cited by Site Selection also included Hendrix Genetics' $25 million hatchery near Beresford, South Dakota; the $25 million expansion of the Curly Foods ribs plant in Sioux City and Jay-Clone LLC's $12 million logistics center in Sioux City.
You have free articles remaining.
Metro Sioux City, which includes Dakota and Dixon counties in Nebraska, Plymouth and Woodbury counties in Iowa and Union County in South Dakota, has now topped Site Selection's small-size metro list five of the last six years, with the streak interrupted only by a runner-up finish in 2014. Since 2007, the metro area has claimed the top spot seven times.
"Our community has every reason to be proud of our consistent performance in these annual rankings," said Thompson Electric/TEC Corp CEO Skip Perley, who also serves as chairman of the board of directors for The Siouxland Initiative, a regional economic development group. "For many years, our public and private sector partners have worked cooperatively to develop the economic development strategy that is currently paying significant dividends throughout our tri-state region."
In a story in the March issue of the magazine and online, Site Selection highlights the region's long run of success with the headline, "What's in the Water in Sioux City?"
The story quoted Chris McGowan, president of the Siouxland Chamber of Commerce and The Siouxland Initiative, as saying it all started years ago when his team looked at what the magazine was counting, and why.
"The first time we won this we were told to be prepared to be put on the road map," McGowan said. "That was prophetic. I have some good things in the pipeline right now too, and nothing would make me happier than to be hearing this news again this time next year."
Omaha and Chicago won in Site Selection's categories for mid-size and major metro markets.The Atlanta-based trade publication announced the decisions in its March 2018 issue.
According to Site Selection, which has a subscription base of 48,000, its annual rankings are considered the "industry's scoreboard" in the corporate real estate realm. The publication's Conway Projects Database focuses on new corporate facility projects with significant impact, including headquarters, manufacturing plants, research and development operations, and logistics sites, among others.