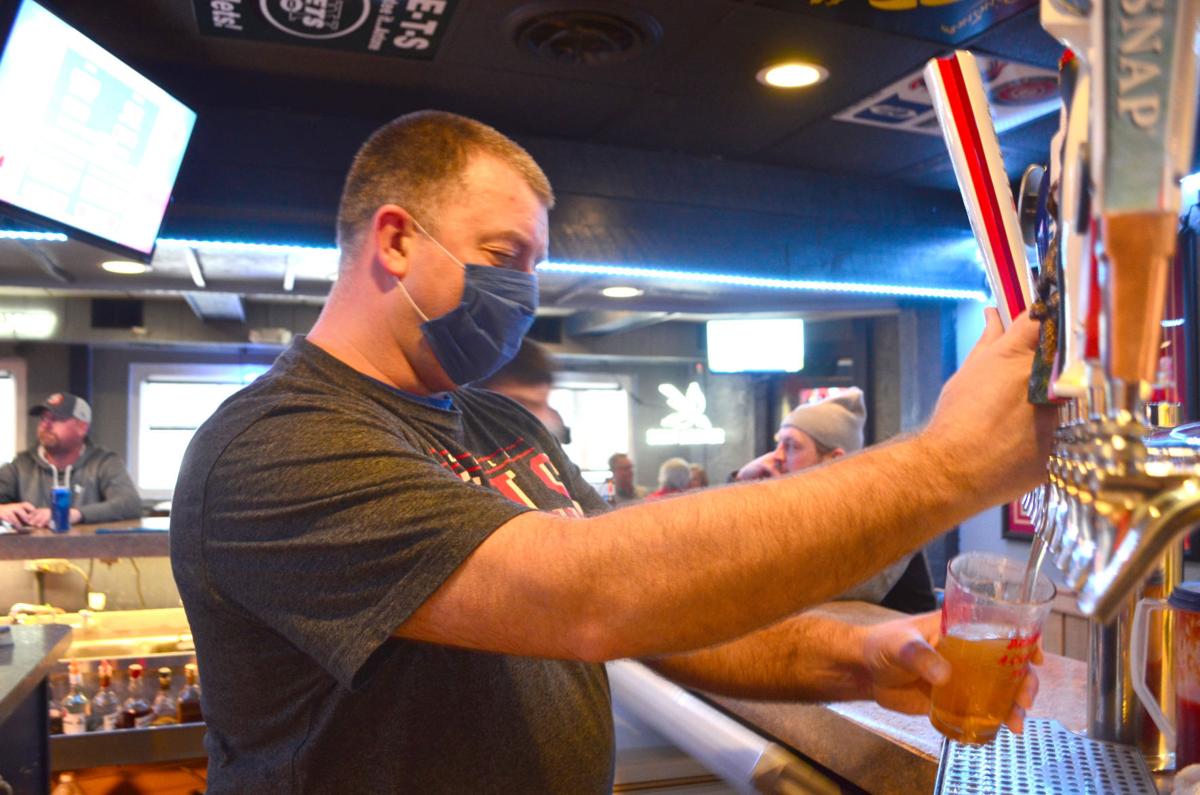 SIOUX CITY -- Bars in Sioux City were busy, though not exactly packed to the rafters, on Super Bowl Sunday. 
There were a good number of patrons at some of the city's most popular establishments -- the Townhouse Pizza & Lounge, Bob Roe's Point After, the Marquee, the Wheelhouse Bar & Grill, Buffalo Wild Wings -- but there were also seats and tables open for the taking. Social distancing, for the most part, was quite doable. 
Before the kickoff, Pete Clausen, a bartender at the Townhouse, raced around to bring patrons' drinks, food, change and many to-go orders. Takeout, he said, sold swiftly on Sunday. 
"We do a lot more carry-out business in the afternoon. A lot of our regular customers come down in the afternoon and hang out and chit-chat, and then a lot of times, by the time the game rolls around, a lot of people either go home or go to someone's house to watch the game," said Clausen, who's been bartending for seven years. "But we do have a few people that hang around and watch the game here." 
The Kansas City Chiefs faced off against the Tampa Bay Buccaneers at the Raymond James Stadium in Tampa, Florida, Sunday evening, with kickoff at 5:30 p.m. Central Time. The two high-profile quarterbacks, the Buccaneers' Tom Brady and the Chiefs' Patrick Mahomes, generated considerable buzz for the game. 
Around 22,000 fans -- many of them health care workers invited in recognition of their service during the pandemic -- were allowed into Raymond James Stadium, with intensive COVID-19 safety protocols in place. Ticket prices were exorbitant. 
There was an opportunity on Sunday night for bars and restaurants to reverse some of the red ink that flowed last year, since there are a number of Chiefs fans in Sioux City. Gov. Kim Reynolds on Friday repealed most of the state's remaining COVID-19 regulations, including rules that applied to bars. 
Pat Lower and Cathy Steele, bar manager and kitchen manager, respectively, at Bob Roe's Point After, said many people were choosing to celebrate the Super Bowl at home -- which is the case every year, though possibly amplified by the pandemic. The kitchen had gone through more than 100 pizzas scarcely half an hour after kickoff, plus a huge amount of chicken.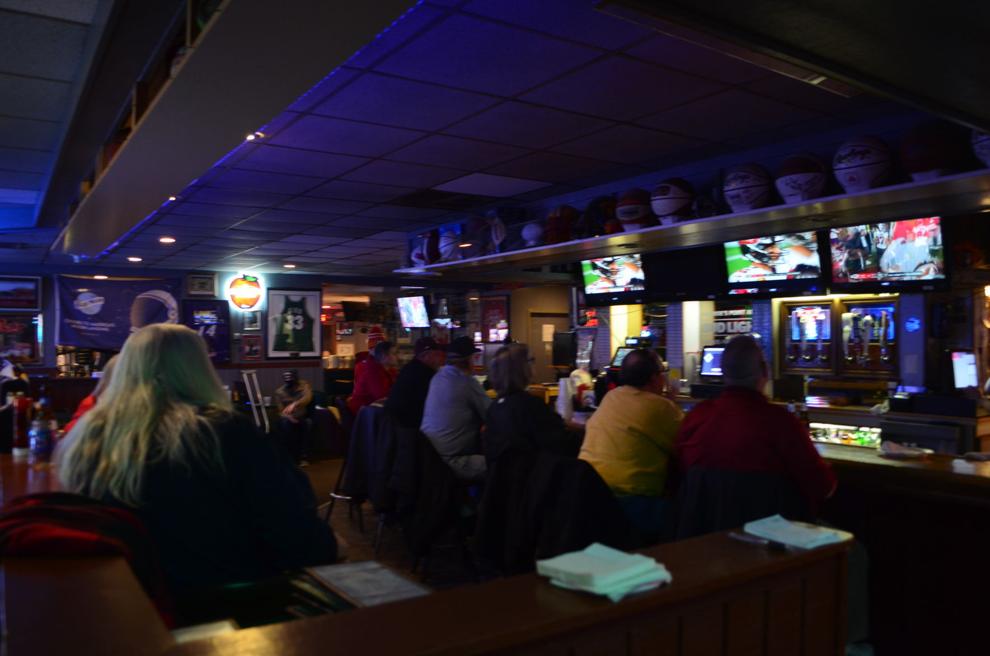 "For a Super Bowl Sunday, this is looking pretty decent. I mean, considering everything that's going on. You know, considering COVID and everything. But people are choosing to eat at home, and they are picking up, and taking pizza and wings home," Lower said. 
"We're busier tonight than we usually are on a Super Bowl Sunday. A lot of people have house parties, you know. A lot of people stay home and they have house parties and they invite their friends over, and of course people don't want to drink and drive. We don't want people drinking and driving either," she added. 
Sunday at Bob Roe's wasn't quite like the night in December 2018, when the Morningside Mustangs went to the NAIA Football National Championship in Daytona Beach, Florida. That night, the bar really was packed to the rafters -- a person could hardly move through the crowd, let alone find a seat. The fans packed in because the game was unavailable on almost any cable TV or satellite package. 
"Oh my God, that was crazy!" Steele recalled. 
"You couldn't move, no, no, no, you couldn't move," Lower added.