SIOUX CITY -- Leaders of the Diocese of Sioux City expressed optimism Friday that a meeting with Iowa Attorney General Tom Miller paved the way for further progress on the issue of child sexual abuse allegations levied against members of the clergy. 
"I thought the meeting was extremely helpful,"  Bishop R. Walker Nickless said in a statement. "We acquainted the attorney general with our efforts. We look forward to working with him on this difficult issue." 
Nickless, The Rev. Bradley Pelzel, the diocese's vicar general, and diocese attorney Mike Ellwanger, met with Miller in his office in Des Moines Thursday.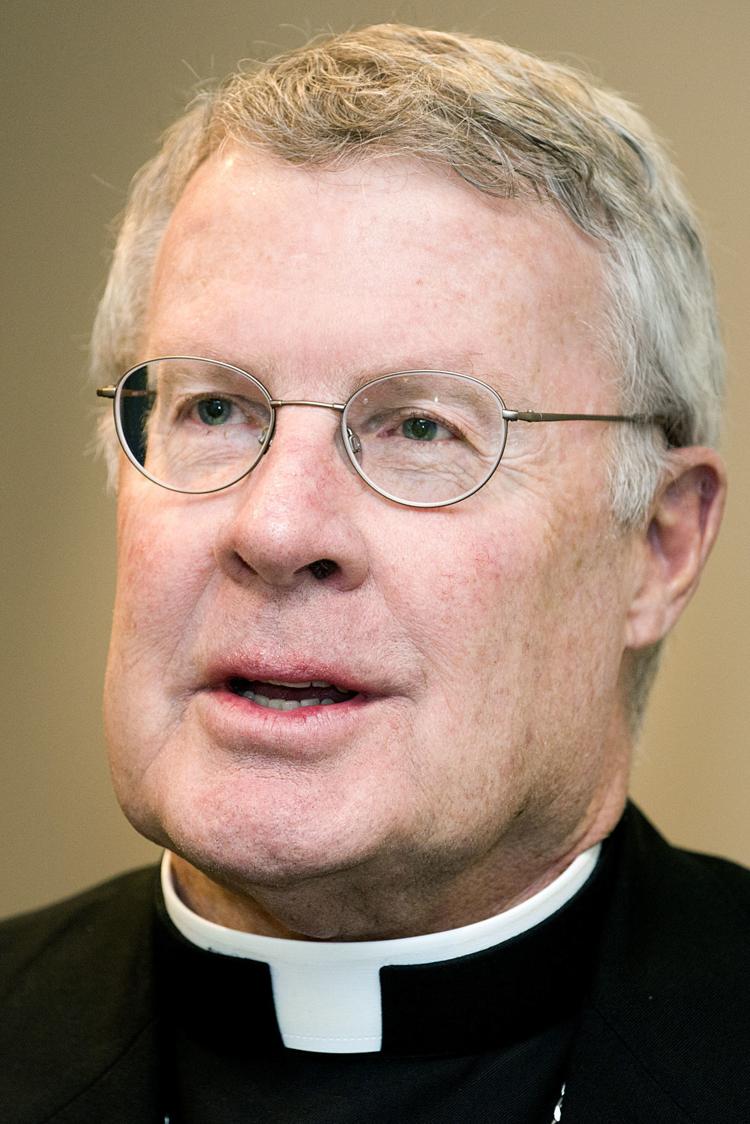 Nickless said he explained to Miller the diocese's procedures for dealing with allegations and explained reforms, and the development of a list of priests who have been credibly accused.
Archbishop Michael Jackels of the Archdiocese of Dubuque requested that Miller meet with each of the four Catholic bishops in Iowa. The bishops wanted to see what Miller might expect of them and what assistance they could provide.
The diocese has come under scrutiny in the past month after a series of Associated Press reports disclosed that the diocese had covered up former priest Jerome Coyle's 1986 admission that he had sexually abused 50 boys during a 20-year period and the diocese had relocated him to a Fort Dodge, Iowa, retirement home across the street from a Catholic school without notifying school administrators or the public.
Another priest, Brian Danner, was removed from the ministry after a fourth-grader complained a year ago that he improperly rubbed the top of her leg while hearing her confession in Humboldt, Iowa. The diocese has denied that the public was kept in the dark about the case.
Most recently, the diocese acknowledged a five-year-old incident in which the Rev. Jeremy Wind, now assigned to the Cathedral of the Epiphany, was arrested in Sioux Center, Iowa, in 2013 while naked and after allegedly threatening to rape a woman. The diocese has said Wind had a mental health condition at the time and he has recovered through treatment and medication.
Diocese leaders maintain there have been "only a couple of incidents of alleged abuse in the diocese in the last 16 years," according to Friday's news release.
The diocese's primary focus has been investigating abuses that occurred prior to 2002, when the U.S. Catholic Bishops adopted the Dallas Charter for the Protection of Children and Young People. 
The diocese has encouraged anyone who suspects sexual abuse by a member of the clergy to contact law enforcement and Angie Mack, a Victims Assistance Coordinator at Mercy Mercy Child Advocacy Center. Mack can be reached at 712-279-5610 or toll free at 1-866-435-4397.