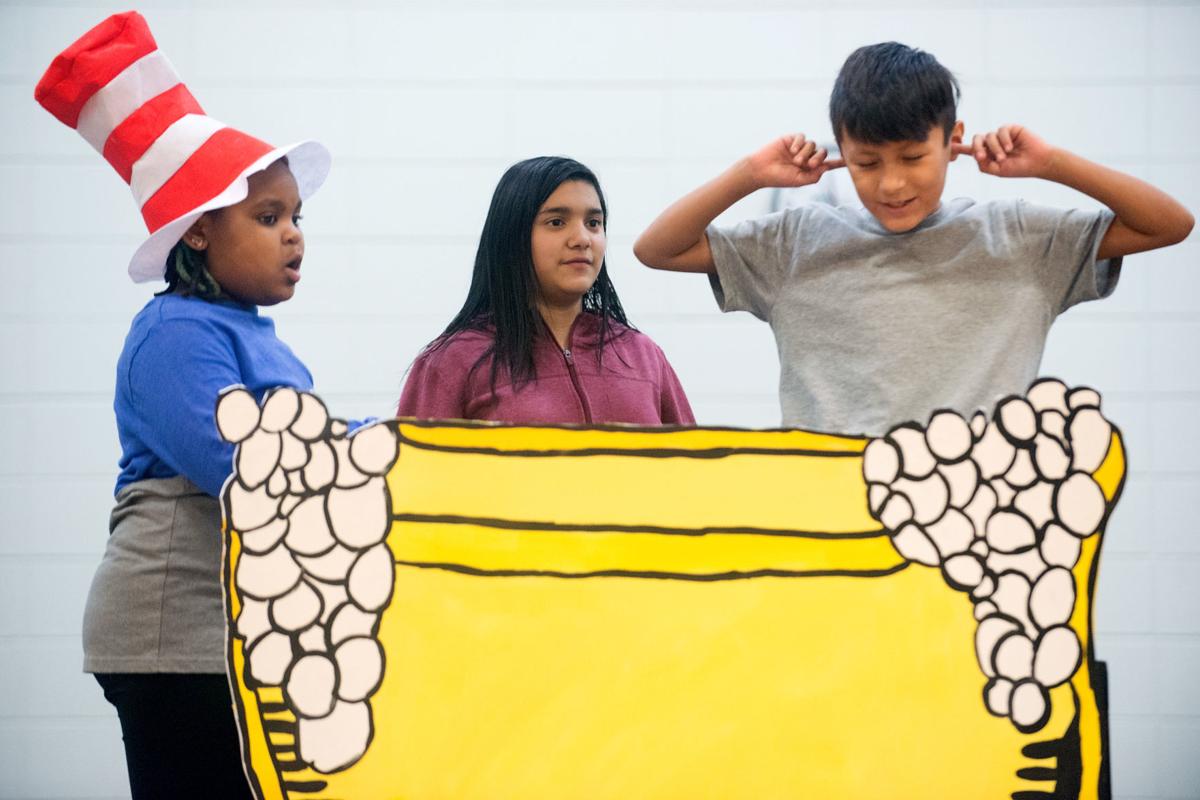 SIOUX CITY -- Liberty Elementary School's stage was filled with a horde of Whos, a cadre of Cats in Hats, some goonie birds, and an egg-warming elephant named Horton. 
"Horton is nice but he's too loyal," explained Julian Garner, the young actor making his theatrical debut as Dr. Seuss's famous pachyderm. "Horton promises a bird named Mayzie that he'll sit on her egg. He didn't know it would take 51 weeks for the egg to hatch."
Julian and other Liberty third-, fourth- and fifth-graders were rehearsing scenes from "Seussical KIDS," a slightly abbreviated "kid version" of Lynn Ahrens and Stephen Flaherty's award-winning musical based on stories created by Theodor Seuss Geisel, aka Dr. Seuss.
Directed by teachers Lindsey Rixner and Donny Short, the show will be performed at 6 p.m. Tuesday and Thursday at the 1623 Rebecca St. school.
"It's a blessing to work with such a young cast," said Short, a veteran Lamb Arts Regional Theatre director. "Most of the children have never been on stage before but they're so eager to please."  
"In many ways, kid performers are more resilient than adult performers," he continued. "A young actor can pick up stage direction immediately while grown-ups may still be struggling."
Fifth-grade teacher Lindsey Nelson smiles as students run through a production number consisting of a song called "It's Possible" plus a procession of wooden "One Fish, Two Fish, Red Fish, Blue Fish" type of sea creatures.
"The kids are having such a good time," she said. "Plus they're already familiar with the characters."
Indeed, many of the students read their favorite Dr. Seuss stories on March 2, which would've been Geisel's 115th birthday.
You have free articles remaining.
Laci Smith, who plays the part of Gertrude McFuzz, a bird-brained friend of Horton's, said her favorite Seuss story is "The Cat in the Hat."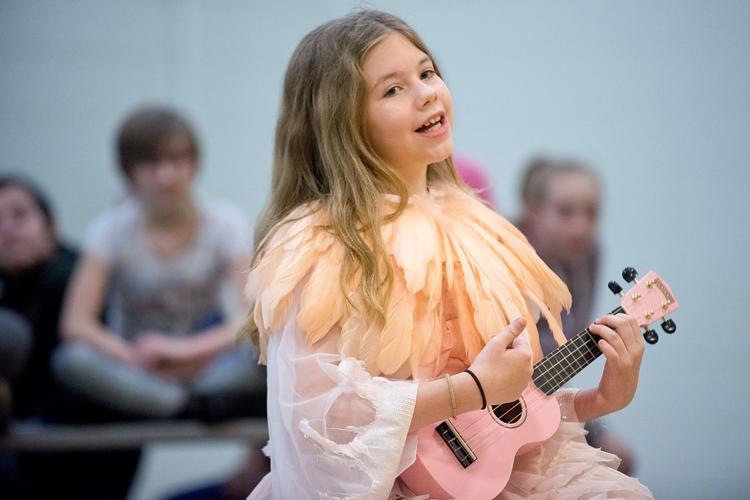 "There are so many to choose from," she said, "but I like 'The Cat in the Hat' the best."
Unlike her classmate Julian, Laci has had some previous stage experience.
"I sang at Liberty's talent show a while ago," she said. "I don't mind being on stage."
Perhaps that's why Laci had no qualms about doing a big production number like "The One Feather Tail of Miss Gertrude McFuzz," which is traditionally one of the highlights of "Seussical."
But what about a theatrical newcomer like Julian? Does the soon-to-be Horton have elephant-sized butterflies in his belly?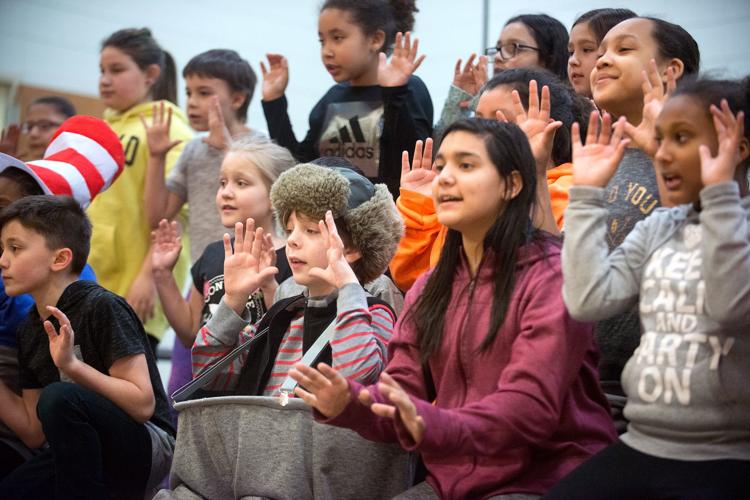 "I'm sure I'll be a little bit nervous," he said with a shrug. "That's OK, I think I'll be fine."
To get into the groove of playing Horton, Julian said he's been researching the role by watching movies based upon Dr. Seuss stories.
"I like the movies a lot," he said. "But Horton has always been my favorite Seuss character. I want to play Horton my way instead of trying to act like someone else."
Copyright 2019 The Sioux City Journal. All rights reserved. This material may not be published, broadcast, rewritten or redistributed.