SIOUX CITY -- After detoxing at local hospitals, Sioux City's homeless men and women end up right back on the streets using drugs and alcohol, because they have nowhere else to go.
Local treatment facilities are full and have wait times of more than 30 days, according to Matt Ohman, executive director of Siouxland Human Investment Partnership.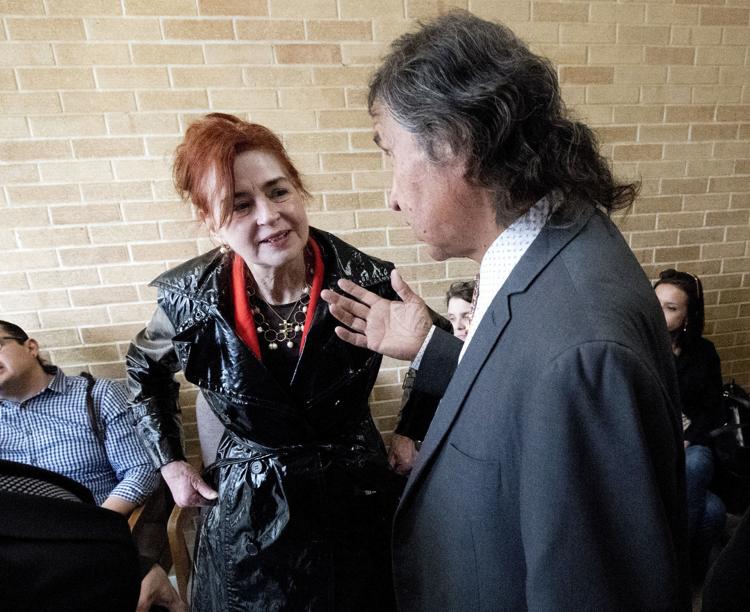 "They go back to using, and then they just end up back in the hospital. They end up in the jails," he told dozens of people, who gathered Wednesday at the Sioux City Public Museum for the Healing Summit. "This is costing our community hundreds of thousands of dollars a year. It is costing our police officers tons of time trying to get these people taken care of."
U.S. Rep. Steve King, R-Iowa, said he submitted a request to a House Appropriations subcommittee asking that Sioux City receive federal funding to address homelessness and addiction. In that request, he pointed out at least 10 Native American men and women had died on the streets in downtown Sioux City in the last two years. Those deaths were tied to exposure, violence among the homeless, liver disease and accidents.
"That's our charge here this morning and today and everyday -- to lift people up and give people an equal opportunity to succeed in this country," King told the audience. "I look at the crowd here today and it's clear again to me that there's broad community buy-in."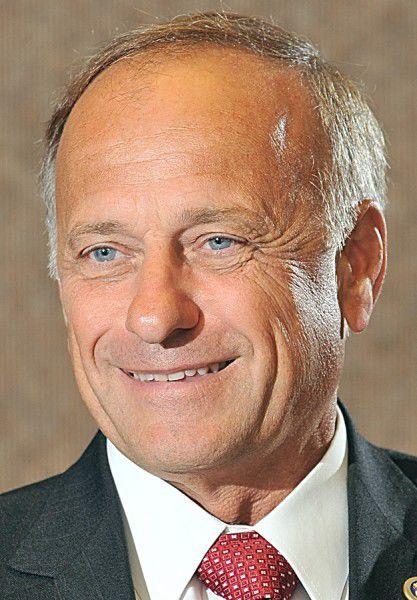 Native American activist Frank LaMere said drug and alcohol addiction in Siouxland has "never been worse than it is right now."
"If we elevate nothing else today, let us elevate that sad fact; and let us take some steps to try to address that," he said. "I remember telling the Downtown Partners and others, 'I will do what I can,' and I have done that. But this is your issue."
Ohman said a new 10-bed sober living house will help combat the "vicious cycle" of homelessness and addiction. Hope Street of Siouxland, which is expected to open soon at 406 12th St., was a direct result of a similar meeting in Sioux City last June. That meeting was also attended by King,  community leaders, Indian Health Service officials.
"We really elevated the discussion on what the needs in the community were," Ohman said. "We thought this is where we can really maybe make a difference in this situation."
Regina Roth, a co-founder of the family-owned business empirical, formerly known as Beef Products Inc., stepped forward to donate a reported $300,000 to secure a building and cover several months of operating costs. In the future, Ohman said Hope Street of Siouxland will continue to rely on private donations, rather than insurance dollars.
"We want to be able to create something that is really going to help people get well -- whatever their individual needs are in recovery," he said.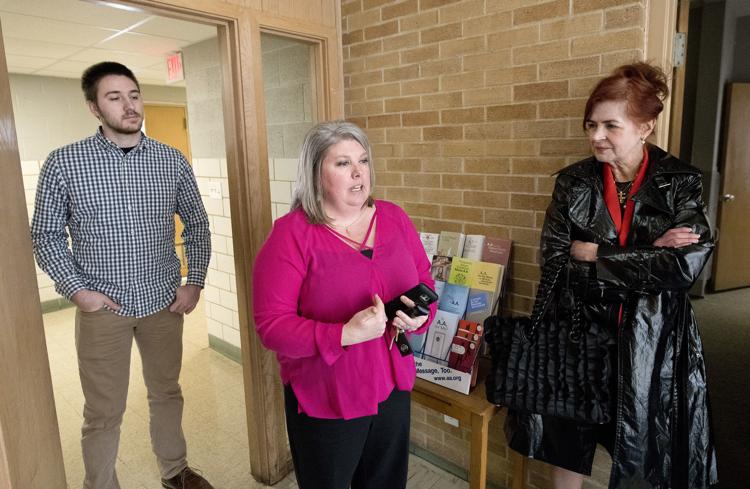 After lunch Wednesday, Roth and other Summit attendees toured the future sober living house, which was formerly the parish hall for St. Thomas Episcopal Church. 
The house will have a care coordinator on staff, who Ohman said will approach residents "holistically" in effort to determine what they need to be successful in recovery. He said the care coordinator will transport residents to their appointments, as well as AA meetings, which will be mandatory.
"They'll be living kind of as a family in this house. They can stay in this house as long as they want," he said. "Of course, we're hoping that we'll be able to get them to a level of success and be able to connect them to permanent housing, to connect them to employment."
Ohman said the majority of the people who will be living at Hope Street of Siouxland will likely be Native American, as Native Americans comprise roughly half of the city's homeless population.
"We want to make sure that we have those cultural components available to them, whether it's sweat lodge, Native American church. Whatever things they need, we're going to connect them to that so that they can be successful," he said.