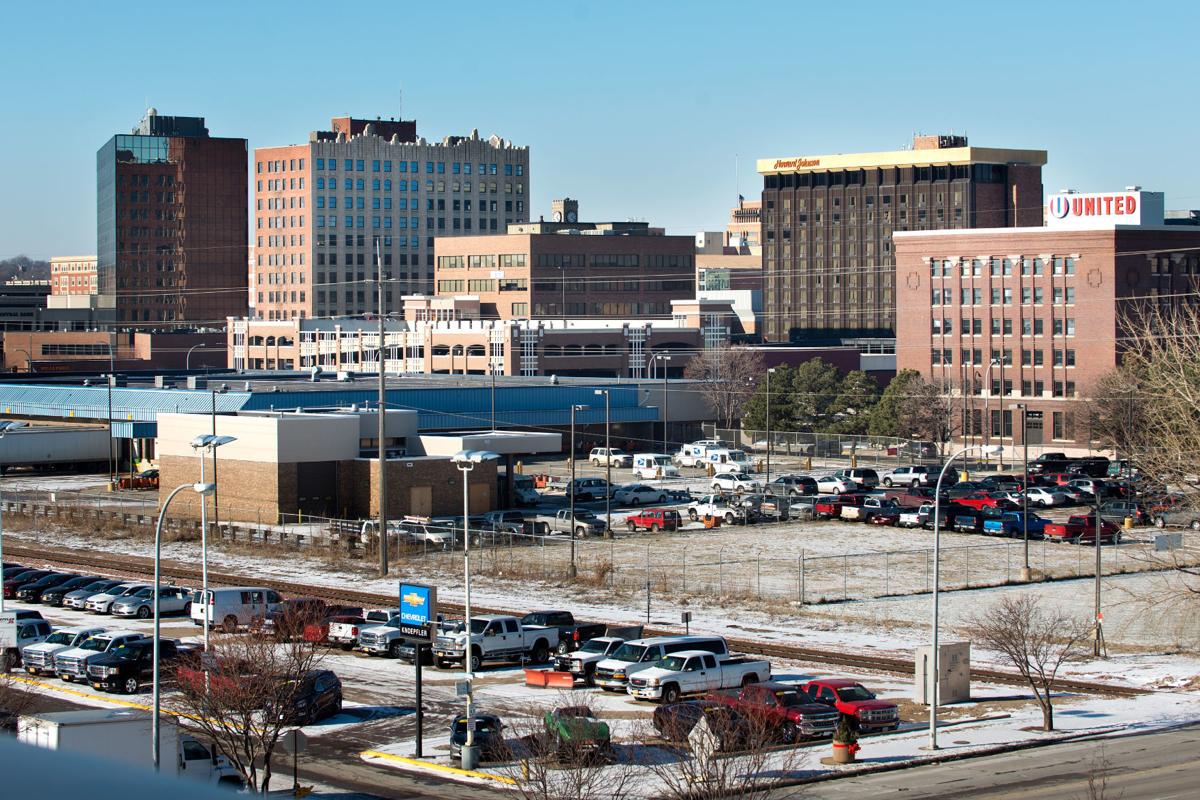 SIOUX CITY | Metro Sioux City saw slight population growth in the past year, while half the counties in Siouxland lost residents, the latest census data shows.
The tri-state metro grew by 430 people, or 0.3 percent, in the 12 months ending on July 1, 2016, elevating the total population to 169,140, according to estimates released Thursday by the U.S. Census Bureau.
Marty Dougherty, Sioux City's economic development director, welcomed news of the area's population growth. He noted the city has made an active effort to bring more people, skilled laborers in particular, to the region.
"We've had a goal of growing our population for a long time and I think that lot of the positive economic growth that has occurred in Sioux City, we would expect to see some new population growth," he said. "Hopefully, that's a sign of the good things that are happening here."
Recently, and for the second straight year, metro Sioux City topped Site Selection magazine's list of small metro areas with the most new or expanded business projects.
Thousands of out-of-state construction workers assigned to the CF Industries expansion at Port Neal were living in the metro area during the 12-month period used by the Census Bureau for the most recent estimate. With completion of the more than $2 billion project last fall, the temporary workers have since returned home.
The Sioux City Metropolitan Statistical Area now includes Woodbury and Plymouth counties in Iowa, Dakota and Dixon counties in Nebraska and Union County in South Dakota. Although the metro grew as a whole, the two northeast Nebraska counties, neighboring Dakota and Dixon, lost a combined 275 residents. Dakota County took the brunt of that with a loss of 248 residents, lowering its estimated population to 20,465. Dixon's estimated population fell to 5,762.
You have free articles remaining.
Woodbury and Plymouth recorded increases of 315 and 287, respectively. Plymouth's population now stands above 25,000 for the first time in history, while Woodbury's count increased to 102,779. Union County, home to the upscale Dakota Dunes community, added 103 residents, raising its estimated total population to 14,934.
Other metro areas in the region posted more robust growth in the past year. With a 2 percent increase, Des Moines was the fastest-growing metro in the Midwest. Sioux Falls was third with 1.5 percent, while Lincoln, Nebraska, clocked in at fourth with a 1.3 percent increase.
In addition to Dakota and Dixon, nine other Siouxland counties, all in more rural areas, lost population in the past year, continuing a decades-long trend that has seen a decrease in the number of family farms and main street businesses, an exodus of college graduates to larger cities and a greying of the residents left behind. In each county, the losses were around 0.01 percent or less.
The population of Sac County, Iowa, dipped by 133 to 9,876, falling below the 10,000 mark for the first time since 1880, according to historical census data.
Clay County, Iowa, lost the most residents, 158, dropping its estimated population to 16,333 residents. 
The biggest gainers in Northwest Iowa were Dickinson and Sioux counties. The population in Dickinson, home to the Iowa Great Lakes, one of the state's largest tourist draws, grew by 121 to 17,243. With an increase of 146, the population in Sioux County, a bastion of agri-business industries, rose to 34,898, inching closer to the 35,000 mark for the first time.
In southeast South Dakota, the population in Clay County, home to the main University of South Dakota campus, rose above 14,000 for the first time in history. After experiencing growth from 2010 to 2014, Yankton County saw its second consecutive year of decline and fell to 22,616.
In northeast Nebraska, Wayne County's population remained flat at 9,365. Neighboring Thurston County experienced a second consecutive year of growth and elevated to 7,127.