SIOUX CITY -- The Sioux City Police Department on Thursday unveiled the body cameras now worn by all its officers during interactions with the public. 
The cameras were approved unanimously by the City Council back in early August at a cost of more than $260,000. A total of 120 cameras were purchased with revenues generated by the city's traffic cameras. 
The department had mulled putting cameras on its officers for several years prior to purchasing them this year, prompted in part by the nationwide backlash after the police killing of George Floyd in Minneapolis in May. A petition circulated this summer asking Sioux City to implement a body camera system for its police force. 
Police Chief Rex Mueller said at a press conference in the City Council chambers Thursday that all officers have the cameras, which are worn on the middle of the shirtfront and make speech-like noises when they are switched on. Officers will be required to turn on the cameras, made by GETAC, during any interactions with the public. 
"The cameras are on during all citizen contacts, so if a uniformed officer gets dispatched to a call for service, they are to activate those when they make contact with citizens," Mueller said. "Now, they're not on all the time. If they stop and get a soda during their shift, they're not going to turn them on, but should they come across a situation where they anticipate they'll be making citizen contact or conducting enforcement action, they will then activate those cameras."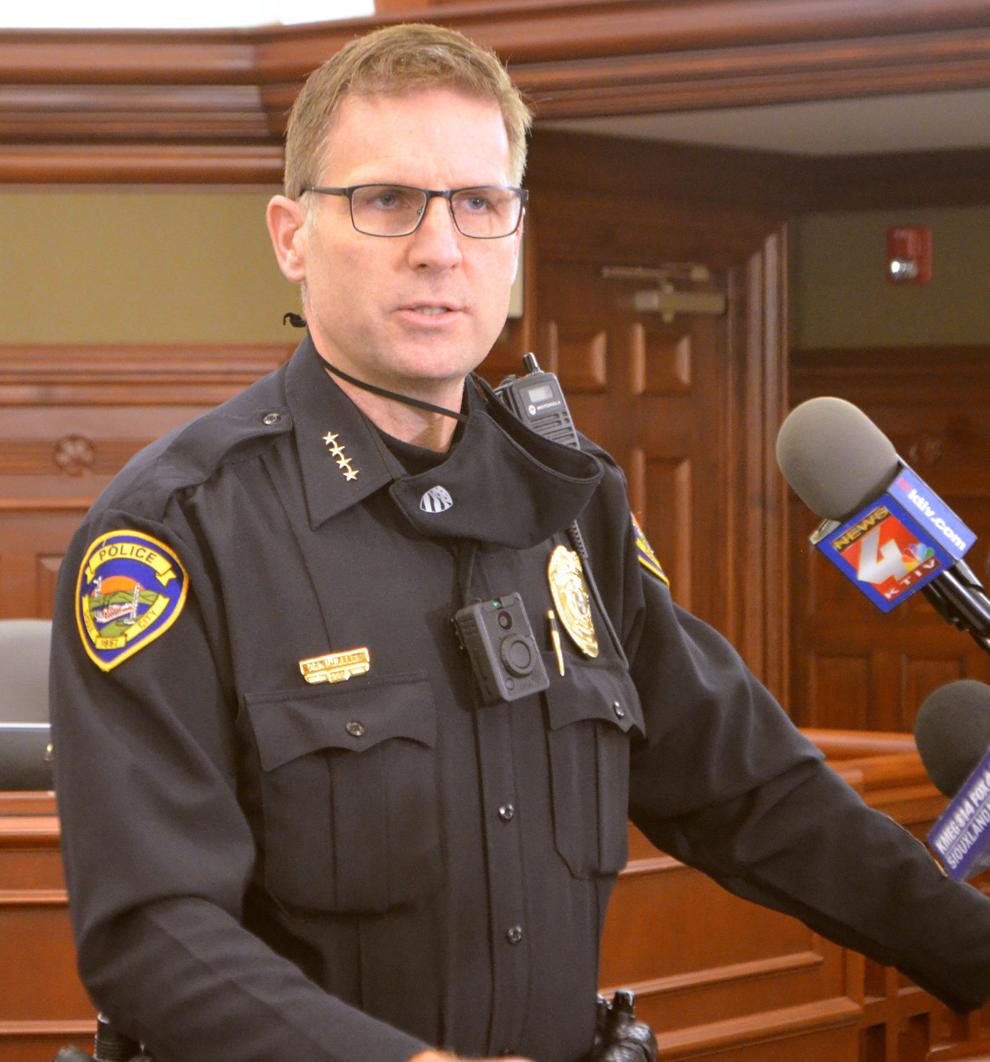 Footage from the cameras will be available to police detectives as supporting documentation in traffic accidents and criminal investigations. The footage can also be accessed by the public on request, either through an open records request or via subpoena. There are limitations, however. 
"One of the things that comes into play though is privacy. Very oftentimes, these videos involve some privacy issues that might require redaction, or work by our team to do that, so there might be some fee-based services associated with accessing camera footage," Mueller said. "But that's what these are about, is transparency." 
Body camera footage from "arrests and critical incidents are saved pretty much forever," Mueller said, while footage from "day-to-day citizen contacts" are deleted after a period of roughly two years, due to storage limitations. 
"The fact is, we can't maintain such a large volume (of footage)," Mueller said. "Imagine, the fact that officers are going to be filming virtually all of their interactions. So at some point, something's that's thought to be non-critical, is then going to be dumped. But that's going to be held for a long enough period of time that, if somebody comes and lists a concern, we're going to be able to access that." 
The police department has long used dashboard cameras -- footage from one of these cameras caused an online uproar nine years ago, when officers were accused of using excessive force while arresting a woman in Sioux City. Dashboard camera footage in 2013 captured the high-profile shooting of then-Police Officer Kevin McCormick by Jamal Dean during a traffic stop. Dean was later sentenced to 25 years in prison in connection with that shooting.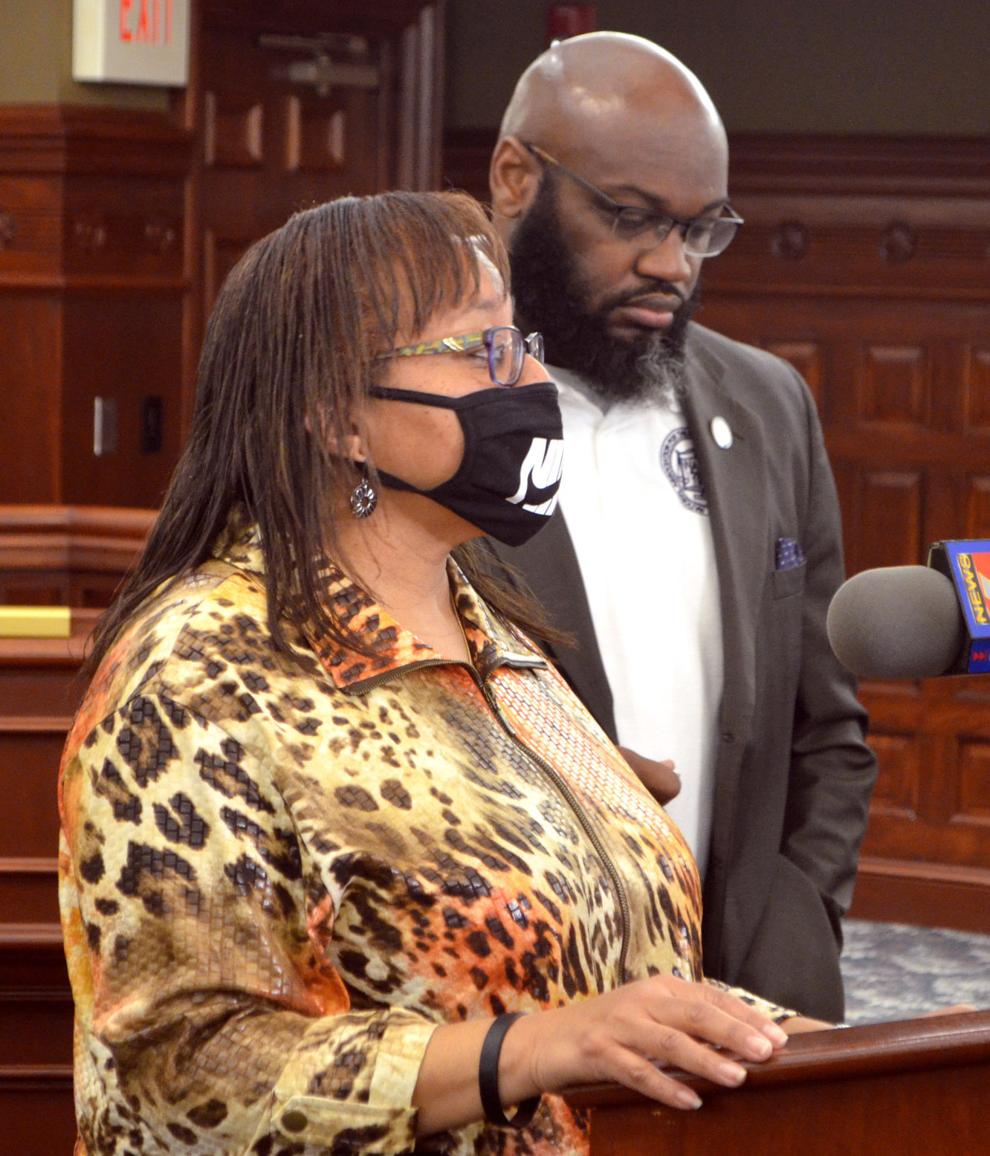 "The dash cameras are terrific, they've always helped us, and helped us understand scenes," Mueller said Thursday. The body cameras are made by the same firm -- GETAC -- as the dashboard camera systems. 
But body cameras remained an agenda item, not yet acted upon, for years. Mayor Bob Scott earlier this year suggested that Mueller and other Sioux City police leaders were dragging their feet on implementing the cameras. 
"For eight of these budget years, you guys have said, 'We're real close. We've gotta get the storage down. We want to make sure we have the right vendor,' I understand all that, but after eight years, it's pretty indicative that you don't really want the cameras," Scott told police officials during a budget hearing in January. Mueller disagreed, saying "We do want them. We are absolutely for it." 
Mayor Pro Tem Dan Moore on Thursday echoed Mueller, calling implementation of the body cameras a "monumental task," and a major step forward for the department. 
"We further hope that this new chapter will further community policing goals of transparency, relationship-building and equitable policing," Moore said.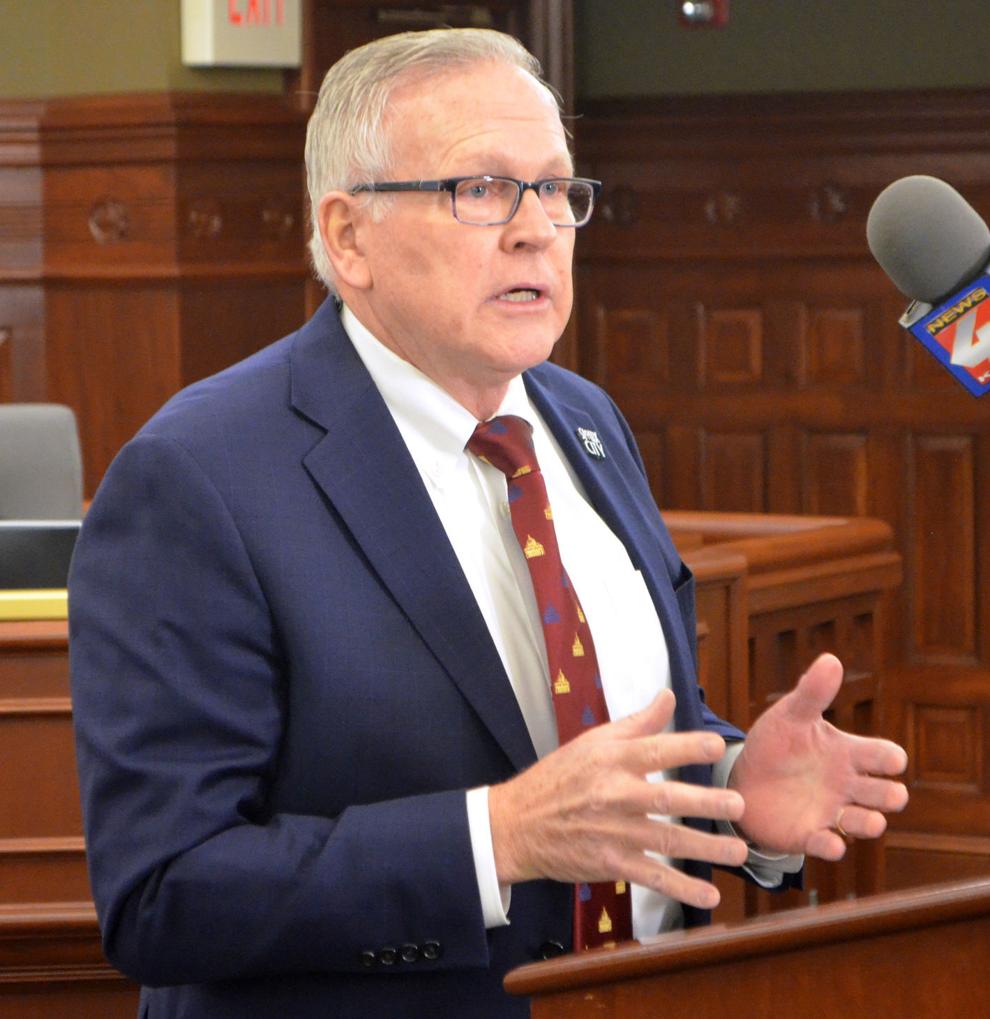 Monique Scarlett, a Sioux City School Board member who formed the group Unity in the Community, and Ike Rayford, president of the local chapter of the NAACP, applauded the department's adoption of body cameras. 
"You can't see it, but I'm smiling," joked Scarlett, who was wearing a face mask. 
"Just the other day, an incident happened where I believe some guy was shooting arrows at the police. And I want to thank the police department for the training and everything that they've done to make sure that incidents like that don't escalate," Rayford said.