SIOUX CITY | Aalfs Manufacturing Co., one of Sioux City's oldest family-owned businesses and one of the largest textile manufacturers in the Western Hemisphere, has been sold to a Mexico-based garment company.
Grupo Siete Leguas, a family-owned jean and denim producer headquartered in Lerdo, Durango, Mexico, purchased Aalfs in a transaction completed Feb. 8. Terms of the deal were not disclosed.
Alex Rodawig, one of Aalfs' managing partners, confirmed the sale to the Journal Wednesday.
Rodawig is a grandson of Wilbur Aalfs, who led the family's transition into the apparel manufacturing business after acquiring the former H.A. Baker Company in 1939. 
"The Aalfs office on Historic Fourth will continue as is and Aalfs will continue to operate as a subsidiary of Siete Leguas, so really all that kind of took place on Feb. 8 was the ownership change from our family to the family that owns Siete Leguas," Rodawig said. "Aalfs continues as a U.S. company, as it has in the past, and all the employees continue doing what they're doing."
Aalfs has an American workforce of about 100, with 40 of them based at the corporate offices in the historic Boston Block at 1005 Fourth St.
About 15 employees are in the sales and marketing offices in Dallas and Minneapolis, and the remainder work at Aalfs' distribution center in Mena, Arkansas.
Alex Rodawig; his brother Andy, a partner in the business; and another relative, Kevin Kelly, a managing partner based in the Minneapolis office, will help oversee the company's transition.
Prior to the sale, Aalfs and Siete Leguas had done business with each another for more than 25 years. Alex Rodawig described the relationship as a "friendly competition."
Having that type of long-term association with the firm is why he and other family members felt comfortable selling to them.
"One of the really attractive parts of this was the fact that this is another family-owned business that we've known for a long time," Rodawig said. "The main advantage to this is, obviously, is size. By putting the two companies together overnight it becomes the largest denim manufacturer in the Americas.
"That's going to enable Siete Leguas to continue to flourish and prosper in the future and be able to compete with other large manufacturers that are in the Middle East, Africa and Asia."
The combined company will employ more than 10,000 in the United States, Mexico and Nicaragua, produce up to 20 million pairs of jeans annually, and export to more than 40 counties.
The expanded business plans to focus on the production of jeans, denim fabrics and other textile products for major clothing brands and department stores, including Levi's, Polo Ralph Lauren, JCPenney, Target, Lucky Brand and other popular U.S. labels.
While the Aalfs name will live on, the sale does mark the end of an era of ownership for one of Sioux City's most prominent business families.
The Rodawig brothers and Kelly represent what Alex Rodawig calls the third generation of ownership for the modern version of Aalfs Manufacturing.
The second generation included his late father, William Rodawig, who worked as a company senior vice president for more than 40 years, and his uncle Jack Aalfs, Wilbur's son, who served as the company's president and chairman for nearly 50 years.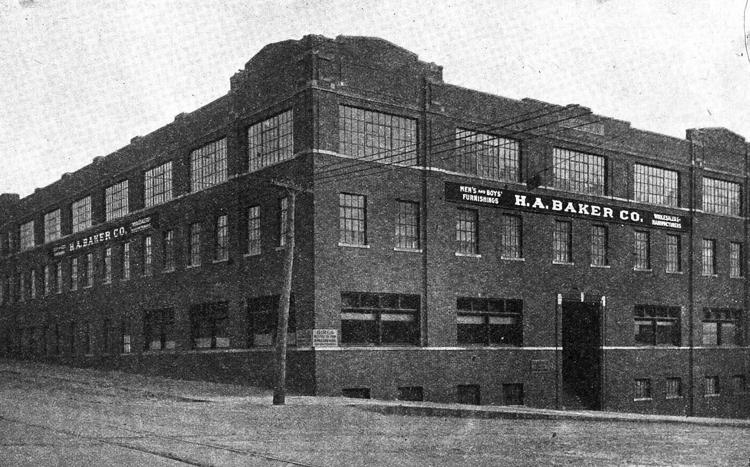 You have free articles remaining.
The company history dates to 1892 when H.A. Baker began manufacturing work shirts, pants and overalls in a building located between Jones and Jennings streets, in addition to running a small general store.
In 1929, Baker moved his business to the Boston Block, where the company shared space with Aalfs Paint and Glass Co., which was operated by Nittert Aalfs, Wilbur's father.
When Baker Co. fell on hard times in 1939, Wilbur Aalfs led the charge for the family to take over the garment business, which was renamed Aalfs-Baker Manufacturing Co.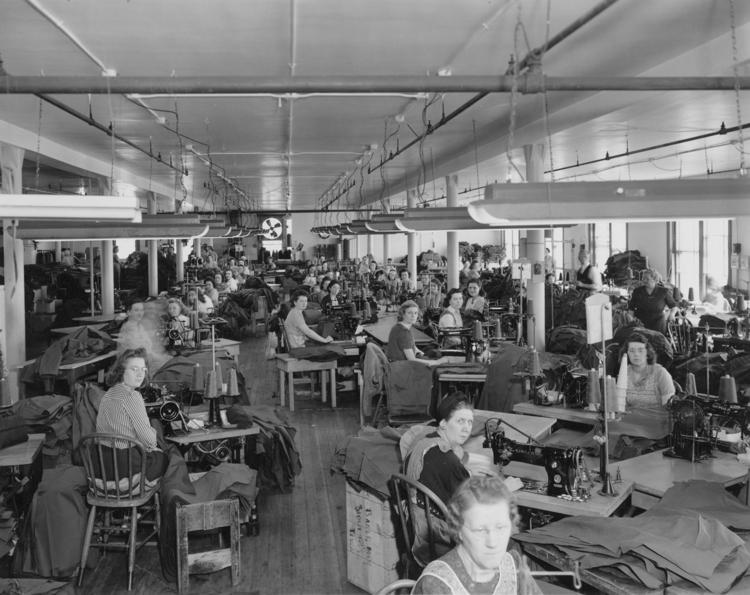 The newly formed company caught its first big break when it was awarded a contract to produce jeans for the U.S. Navy during World War II, followed by securing its first contract with department store chain JCPenney in 1943.
As sales grew, Aalfs increased its footprint in Iowa by opening plants in Le Mars in 1943, Sheldon in 1955, Spencer in 1962 and Storm Lake in 1966. The Sioux City-based firm eventually crossed the border into South Dakota when it opened a Yankton plant in 1993.
The company also built what eventually became a 144,000-square-foot manufacturing/distribution facility in Sioux City's Bridgeport industrial area in 1976. Today, that building houses Industrial Design and Fabrication and Installation Inc.
At its peak domestic employment, Aalfs had more than 1,000 workers in the region, a number that slowly trickled down as the 1990s approached.
Aalfs shuttered its Storm Lake plant in December 1989. In the 1990s, the passage of the North American Free Trade Agreement, a trade deal between the United States, Canada and Mexico that removed tariffs and other barriers, kickstarted Aalfs' burgeoning international production efforts.
Aalfs had already opened its first full-service Mexican plants in 1992, and, by 1999, it ceased production at all of its remaining U.S. plants, eliminating 500 jobs.
In addition to being one of the region's largest job creators for decades, the Aalfs/Rodawig family has long been a major community supporter.
The downtown public library that opened in the late 1980s was named for Wilbur Aalfs in recognition of the family's $500,000 naming gift.
Various family members have served and continue to serve on boards for numerous organizations, ranging from the Boys Club of Sioux City to the United Way of Siouxland.
In 1984, Aalfs Manufacturing also started a major restoration of the Boston Block, uncovering the structure's original façade. The project sparked the revitalization of Fourth Street in subsequent years, as other architecturally significant buildings were renovated, turning the street into a burgeoning entertainment and shopping district.  
While the Aalfs family will soon no longer have a direct connection to the 126-year-old business that bears their name, Alex Rodawig noted family members still plan to be active in Sioux City.
"We've always cared about the community. We care about all of our employees. We're very grateful to have the opportunity that we have had for so many years," he said.
"To be able to grow a business like this in Sioux City, it means everything to us and so does the community. I hope that we will be remembered as good stewards."
See images of buildings on Historic Fourth Street from the Sioux City Public Museum archives compared with images from 2017.
Move your mouse across the photos to reveal the before and after photos.
Archive photos courtesy Sioux City Public Museum. Photos by Amy Hynds
Click for side-by-side photos
close window
Click for side-by-side photos
close window
Click for side-by-side photos
close window
Click for side-by-side photos
close window
Click for side-by-side photos
close window
Click for side-by-side photos
close window
Click for side-by-side photos
close window
Click for side-by-side photos
close window