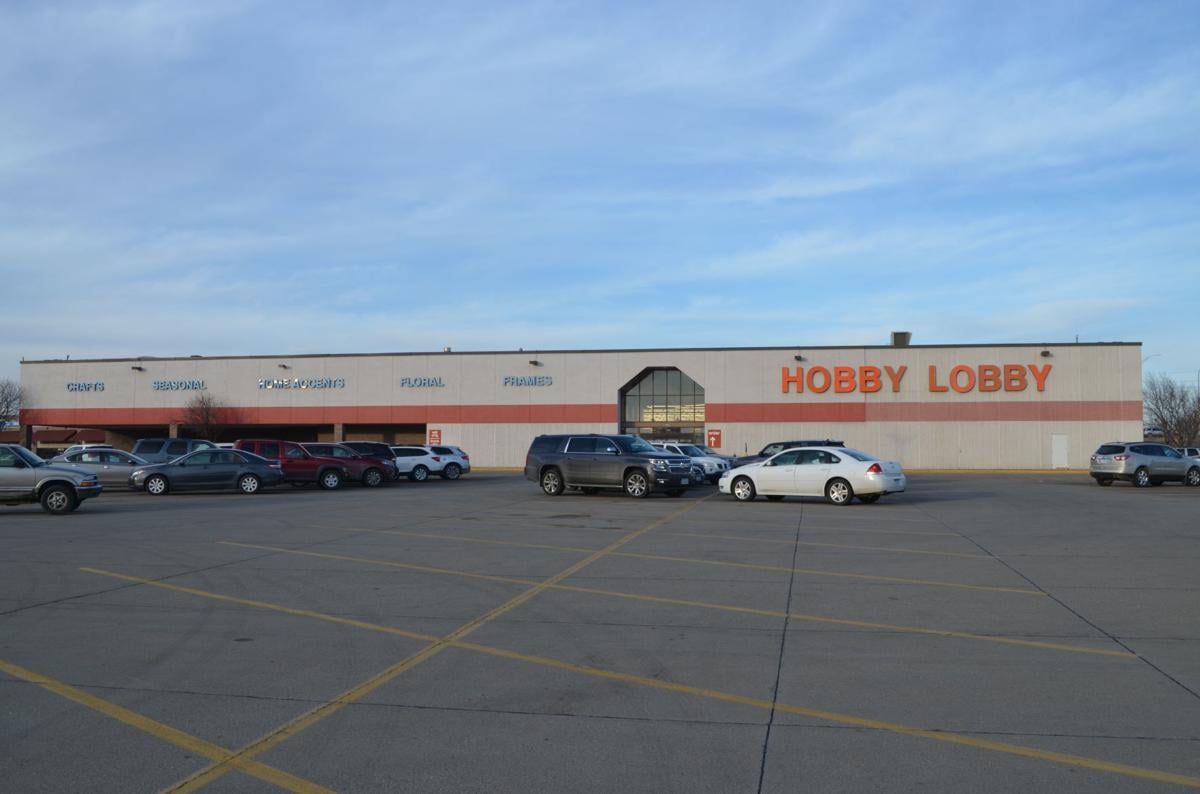 SIOUX CITY | Hobby Lobby plans to move its Sioux City store from one Morningside retail center to another late this summer.
The Oklahoma City-based arts and crafts chain will build a store in Sunnybrook Village, a new development anchored by Sioux City's first Mills Fleet Farm store.
Hobby Lobby will shutter its existing store at 4501 Southern Hills Blvd. in Southern Square when the new location opens in August, company spokesman Bob Miller told the Journal Tuesday.
"Our Sioux City store opened in February 2001. Over the years, we have established great relationships with many loyal customers," Miller said. "We look forward to providing an even better shopping experience at the new location."
Miller said the move shouldn't have any impact on the store's employees. "Most Hobby Lobby stores have 35-50 employees," he said. "In a situation like this, current employees usually move to the new location."
Hobby Lobby's store will cover 52,800 square feet, according to documents filed with the city's Sioux City's planning division. It's the second retailer confirmed for Sunnybrook Village, which is under development near the intersection of Sunnybrook Drive and Sergeant Road, next to Lowe's and across the street from Greatland Target.
Mills Fleet Farm's planned 218,000-square-foot store will anchor the $50 million mixed-use development when it opens next fall. The Brainerd, Minnesota-based regional chain offers a wide variety of merchandise that includes clothing and housewares, hunting and fishing gear and auto and farm supplies.
The Dallas, Texas-based developers has pledged to bring in more national retailers, with total square footage in excess of 350,000.
Hobby Lobby, the world's largest privately-owned arts and crafts retailer, operates more than 800 stores, including in the Siouxland cities of Spencer, Iowa; Norfolk, Nebraska; and Sioux Falls. In a press release, the fast-growing retailer said it plans to open 60 new locations in 2018, which is just shy of the 63 it opened last year, including 12 store relocations.
Hobby Lobby's Southern Square store is the largest anchor at that retail center, which has seen some other tenants leave in recent years. The arts and crafts store opened in 2001, a year after Cub Foods closed its Morningside location and vacated the building.
Editor's note: An earlier version of this story incorrectly identified the cost of the Hobby Lobby store at $30 million. That is instead the estimated cost of the entire Sunnybrook Village development.