SIOUX CITY -- The lack of low-income housing in Sioux City can be a hurdle that makes the jump out of homelessness difficult.
The city, in recent years, has seen rents rise and the number of landlords participating in the government-subsidized Section 8 housing program decline. The result, experts say, is fewer options for people looking for quality rental units they can afford.
The Sioux City Journal examines homelessness in Siouxland in this five-day series.
"The nicer places are too much, and the ones they can afford are, a lot of times, run-down," said Antoinette Green, assistant community services director with the Community Action Agency of Siouxland, a social services agency based in Sioux City.
It's an issue well-recognized among the city's homeless. According to a 2016 Siouxland Street Project survey of 97 homeless and poor residents who spent their time in public places, many described rental housing as "unaffordable and extremely difficult to access."
Experts say the city is in need of more quality affordable rental housing to work the homeless into, as well as more resources dedicated to helping the homeless find it.
Those resources could include one or more people whose job it is to help the homeless make their appointments with landlords and successfully interact with them – something that can be difficult for people who haven't rented in years.
Affordable housing at a premium
Many cite a similar roadblock to the city's affordable housing crunch: A rental market still feeling the effects of an unprecedented influx of temporary workers from 2013 to 2016.
More than 5,000 short-term contractors flooded the area during that period to work at CF Industries' $2 billion expansion at Port Neal. With apartments high in demand, many landlords increased their prices, which put some affordable rentals out of the price range for Section 8 housing vouchers.
Section 8 helps the low-income, elderly and disabled rent safe, affordable housing in the private market. The housing must fall within the federally designated fair-market rent range, which in metro Sioux City is $606 for a one-bedroom apartment, $806 for a two-bedroom and $1,011 for a three-bedroom. 
As rents have increased, the number of landlords in Sioux City participating in Section 8 has declined, making it difficult even for people who do have housing assistance to find a desirable place to live. Sioux City currently has 248 owners, landlords and management companies actively participating in its voucher program this year. That's down from 281 in 2017.
"Affordable, desirable rental units continue to be a barrier to voucher holders' success in leasing up," city housing services division manager Amy Tooley said. "Cost-burdened renters need decent, affordable housing."
Tooley said the city currently has 144 vacant vouchers. Sioux City, as of Wednesday, had 253 families on the wait list. The estimated wait time for rental assistance is approximately three months. 
Slipping through the cracks
Paige Nelson and Tara Knudsen experienced the difficulties of the market firsthand this spring. After being homeless for more than two months, the couple landed a spot at Crossroads, a transitional shelter for women and children run by the Community Action Agency of Siouxland.
Once they had a roof over their head, their sense of relief was tangible.
"Paige and I felt like a whole bunch of weight was lifted off of our shoulders because we had a place to stay," Knudsen, 21, said.
They both secured jobs, and the search for a more permanent shelter began. But finding one proved difficult. They were as low as the 40th name on a waiting list at times. 
"The apartments that we've been looking at aren't very good," Nelson, 23, said.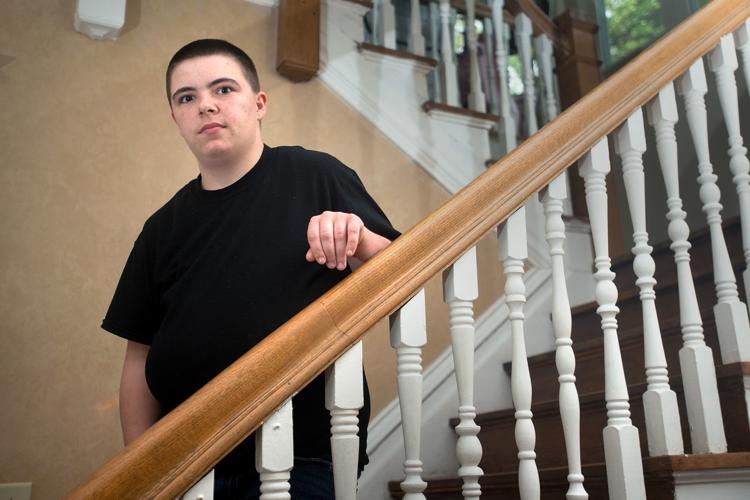 An added twist is the two make too much to qualify for Section 8 assistance. However, to remain at Crossroads, Knudsen and Nelson contribute 30 percent of their paychecks to the facility, which likely costs them more than if they would live together in an apartment at the fair market level.
Those who work with the homeless say Knudsen and Nelson's story isn't unique.
"That's a problem," said Susan McGuire, chairwoman of the Siouxland Coalition to End Homelessness. "(Some people) don't make enough money to pay fair market rent, but they make too much money to qualify for benefits."
Crossroads staff said last week that Knudsen and Nelson were able to find an apartment and were planning to move into it at the beginning of July. 
More housing needed
Sioux City has set records for adding new housing units over the past three years, but the majority of the rental construction has been on the mid- to upper end of the market, rather than within the fair market rent range.
As a result, Green describes Sioux City's affordable housing market as "extremely old."
Green oversees CAA's rapid rehousing program and works with landlords to place the homeless in apartments with the goal of helping them work toward permanent housing and independence. The program pays for their lodging on a month-to-month basis and can extend up to three months.
She said those in the program must find apartment units that fall within the fair-market rent range and the agency must do a habitability inspection to make sure the unit is livable.
Mayor Bob Scott said the need for more new affordable housing has not gone unnoticed.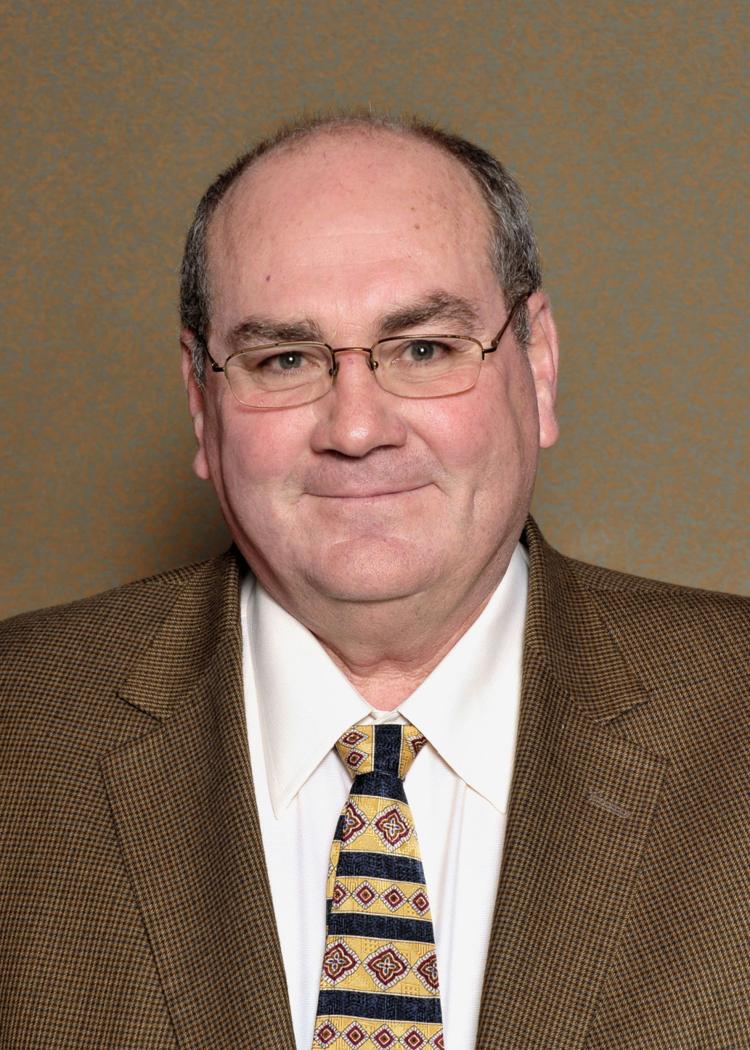 "The reality is that it's pretty expensive for a person that's trying to come out of the grips of homelessness and transition into regular housing," he said. "I don't think the landlords here are gouging anybody, but the market's a little bit higher than it was."
Scott said he believes a key to more affordable housing falls to encouraging developers to build more while not hamstringing them with overly burdensome building code regulations.
"I think we need to do everything we can to work with developers. The solution is more (housing)," he said. "We don't make it easy to build in this community."
A pair of projects in the works will add 66 more units of affordable housing in Sioux City. Woodbine, Iowa-based Arch Icon Development is redeveloping two former Sioux City school buildings into low-income housing.
The company expects to complete the transition of the former Central High School annex at 1121 Jackson St. into 46 apartments ranging from one to four bedrooms. Rent is expected to range from $375 to $800 per month. That project could be complete as early as fall 2018, according to the company's website.
The company is also redeveloping the former Everett Elementary School at 1314 W. Third St. into 20 apartment units.
Background barriers
When homeless people are able to find housing, some find that past arrests cause them difficulties during criminal background checks. Relating to landlords can also be a barrier, as some have run into issues with past rentals or have a criminal history that brings up red flags on a background check.
"It can be very difficult to find a place because typically our residents have bad credit history, bad rental history, bad criminal history -- and when landlords factor that in they're not willing to rent to people," said Alice Mollet, case manager for Crossroads. "Couple that with the fact that there is little or no affordable housing in Siouxland that they can economically rent."
Green also said a large component of her job is educating the homeless on how to work with landlords.
"Some people haven't rented a place of their own in years," she said. "They don't even know how to contact the landlord, or the first thing to say."
She said the agency has strong relationships with landlords that helps work with them.
Green and McGuire agreed that the city could use one or more people dedicated in a more hands-on way to helping the homeless schedule and attend appointments.
The people would be able to work with landlords and renters to help with concerns, McGuire said. While various agencies help how they can, their personnel are too strained to do everything that a housing navigator could to assist the homeless.