SIOUX CITY -- Jackson Recovery Centers said Wednesday it has agreed to join forces with Illinois-based Rosecrance, one of the nation's largest providers of residential substance abuse and mental health disorders.
The boards of directors of each nonprofit organization has unanimously approved a letter of intent that calls for Jackson to merge its Sioux City-based operations into Rosecrance's growing network by July 1, 2019, according to a news release. The first step is for Jackson to become a Rosecrance affiliate on Jan. 1.
In the coming months, Jackson and Rosecrance expect to finalize the deal, which officials say will bring more addiction treatment options to the Midwest and result in more integrated behavioral health services for Siouxland residents.
Jackson CEO Kermit Dahlen will remain in charge of local operations after the merger and some members of the Jackson Recovery Board of Directors will join the Rosecrance Board. A community advisory board will be formed to offer guidance on local services, quality, fundraising and community outreach, according to the statement.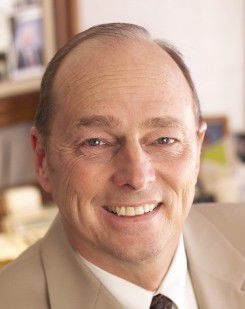 Dahlen said the merger is aimed at positioning Jackson, the largest nonprofit addiction treatment program in Iowa, for continued growth and excellence through the next decade at a time when behavioral health care providers are facing financial challenges.
"The funding mechanism into the new future is probably not going to be fee for service-based. The Medicaid and Medicare reimbursements are probably not going to be increasing," he said. "The future probably holds more opportunity for folks who are prepared to do value-based contracting, at-risk contracting and have a large enough footprint to be able to negotiate some of those contracts."
Dahlen said the merger will allow both entities to expand to meet the growing needs within their communities. He said programs and staffing levels will grow and Jackson's existing buildings will remain in operation.
"They're all still going to be there. If you see anything in regards to services, it will be additions to and improvements to, not deletions," he said.
Dahlen said Rosecrance is the "perfect partner" to create a behavioral health network with. He said the Jackson name will be part of the agreement, regardless of where the corporate structure ends up.
"If it does result in a full asset merger, while Rosecrance would be the surviving corporation, Jackson would be the name that would be utilized to define the programs under Rosecrance," he said. "The Jackson name is very, very special to us. Rosecrance understands that."
Jackson Recovery, established in 1976 by Dr. W.L. Jackson and his wife Marienne, is the largest nonprofit addiction treatment program in Iowa. Jackson Recovery, which offers a full continuum of care to more than 4,000 children, adolescents and adults per year, has expanded in recent years. In 2014, the nonprofit opened a $9 million child and adolescent recovery hospital on Sioux City's west side. The facility now also treats adults. 
With the addition of Jackson Recovery, Rosecrance will operate nearly 60 locations throughout the Midwest, with total revenue of more than $100 million and more than 1,400 staff to conduct and manage operations.
One of the nation's largest providers of residential substance abuse and mental health treatment services for teens, Rosecrance's adult residential campus is also one of the largest in Illinois. The Jackson Recovery deal is the latest for Rosecrance in recent years. The nonprofit merged with Janet Wattles Center, the largest mental health treatment provider in northern Illinois in 2011. Then, in 2016, the former Community Elements in Champaign, Illinois, became part of Rosecrance, providing integrated treatment for thousands of residents for both mental health and substance use disorders.
Most recently, in 2017, Rosecrance merged with Prairie Center, further expanding the company's network throughout the central Illinois region to include outpatient and residential treatment services for substance use disorders, as well as recovery home structured living and support.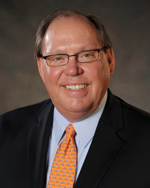 Rosecrance also has grown with new treatment clinics in Chicago, northern Illinois, Wisconsin, and eastern Iowa.
"The greatest single factor to be considered as we go forward is the opportunity to create a truly integrated system of behavioral healthcare," Rosecrance president and CEO Philip W. Eaton said in a statement. "Most Rosecrance service sites offer integrated care and we are pleased to extend our network of like-minded providers. Through this merger, we will further our shared mission to serve even more individuals and families struggling with substance use disorders."