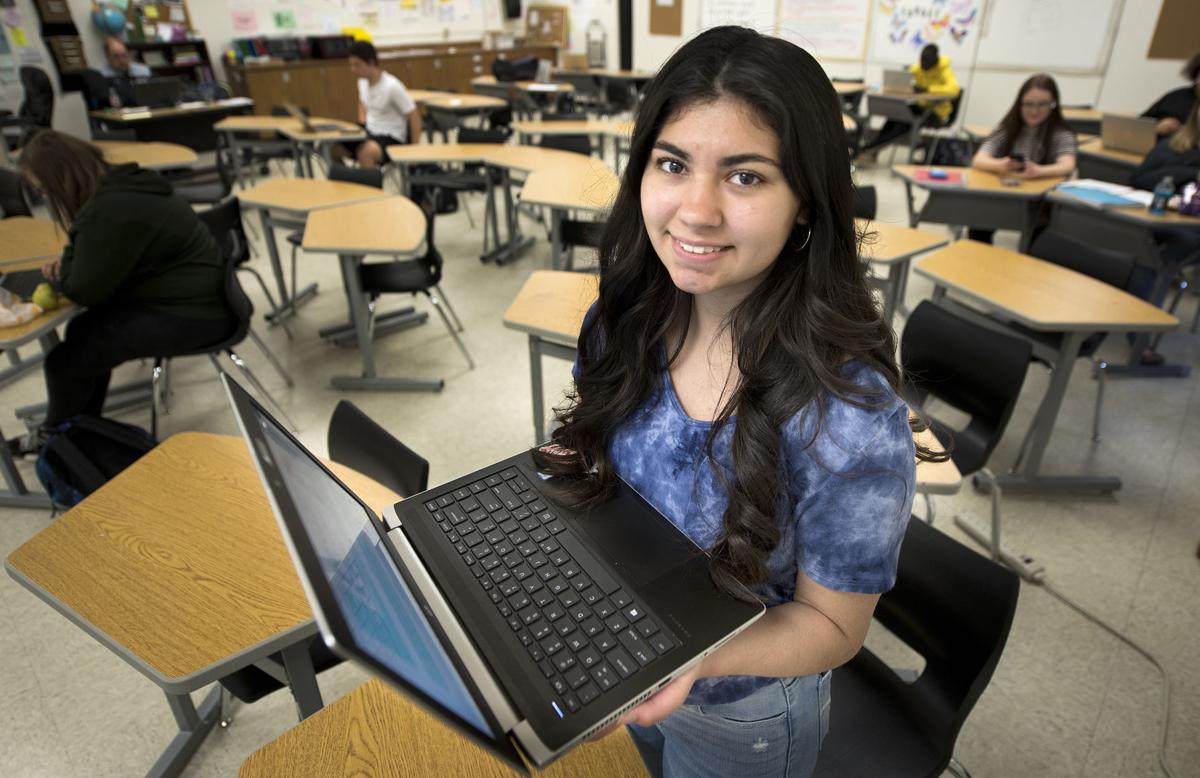 SIOUX CITY -- Even though she was only four years old at the time, Clarissa Maldonado still remembers the day her mom, Sandy, suffered a stroke that left the right side of her body paralyzed.
"My mom wasn't acting the way she usually did," the now 18-year-old recalled. "I didn't know what was happening."
However, Maldonado described the event as forever changing her life.
"Instead of being raised by a biological parent, I was raised, then, by legal guardians" she said. "That will either make you stronger or tear you apart."
"(The situation) made me stronger," Maldonado added with a smile. 
Because of this determination, as well as a stellar academic performance, the West High School senior was selected to receive a $40,000 Kind World Foundation scholarship during a ceremony, held Thursday night, at the Sioux City Country Club.
Maldonado will use the scholarship to attend the University of Iowa this fall.
"I want to earn a nursing degree before a master's or doctorate degree," she said. "Ultimately, I'd like to become a nurse practitioner."
Since 2009, the Kind World Foundation, founded by former Gateway executive Norm Waitt Jr., has awarded nearly $3 million to hundreds of high school seniors from eight metro schools: Sioux City West, North, East and Bishop Heelan, South Sioux City, Dakota Valley, Sergeant Bluff-Luton and Elk Point-Jefferson.
This year, 37 students earned $355,000 in scholarship money, while eight were chosen to complete interviews to determine the top two recipients, according to the Kind World Foundation's Marcia Waitt.
In addition to Maldonado, East High School senior Thomas Burkhart received a $25,000 scholarship to attend Iowa State University, where he will study to become an aerospace engineer.
"All of the students have so worked hard to achieve success," Marcia Waitt said. "They've pushed themselves, academically and otherwise."
You have free articles remaining.
Still, Maldonado said nothing worthwhile ever comes easy.
When she was in high school sophomore, Maldonado -- a soccer player -- tore her anterior cruciate ligament (ACL).
"After surgery, I couldn't even put on my own shoes," she recalled.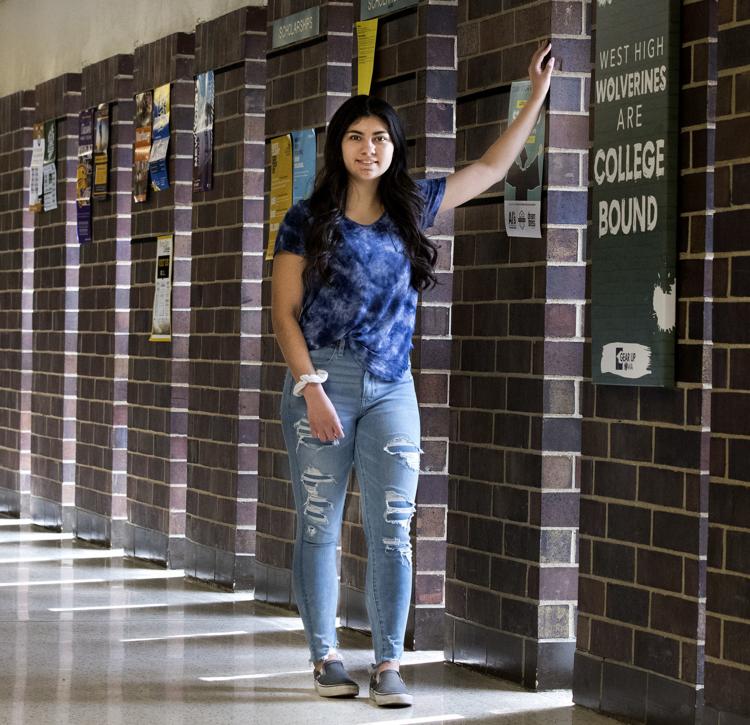 Nevertheless, the experience strengthened her resolve.
"It was difficult physically and made me push through mentally," she said. "I'm grateful for every obstacle I've experienced in my life. Those obstacles have shape the person that I am today."
So has becoming involved in activities like the National Honors Society and West High's freshmen mentoring program. 
A few days have passed since Maldonado was selected as the Kind World Foundation's 2019 Distinguished Scholar recipient.
"It was totally surreal when they announced my name," she said, shaking her head in amazement. "I still hasn't sunk in yet."
Before Maldonado even sets foot on the University of Iowa's campus, she wants to pass the test to become a Certified Nursing Assistant (CNA) in May.
"If I can work as a CNA this summer, I'll be able to buy a laptop for school and, maybe, even have money left over for a car."
Reflecting for a moment, Maldonado said her upbringing will make her a better nurse.
"You learn empathy early on," she said. "I know what it feels to be scared and alone."
As Maldonado cleared her throat, she added: "Things have a way of getting better. If you stay focused on grades, school and your future, things will keep on getting better." 
Copyright 2019 The Sioux City Journal. All rights reserved. This material may not be published, broadcast, rewritten or redistributed.