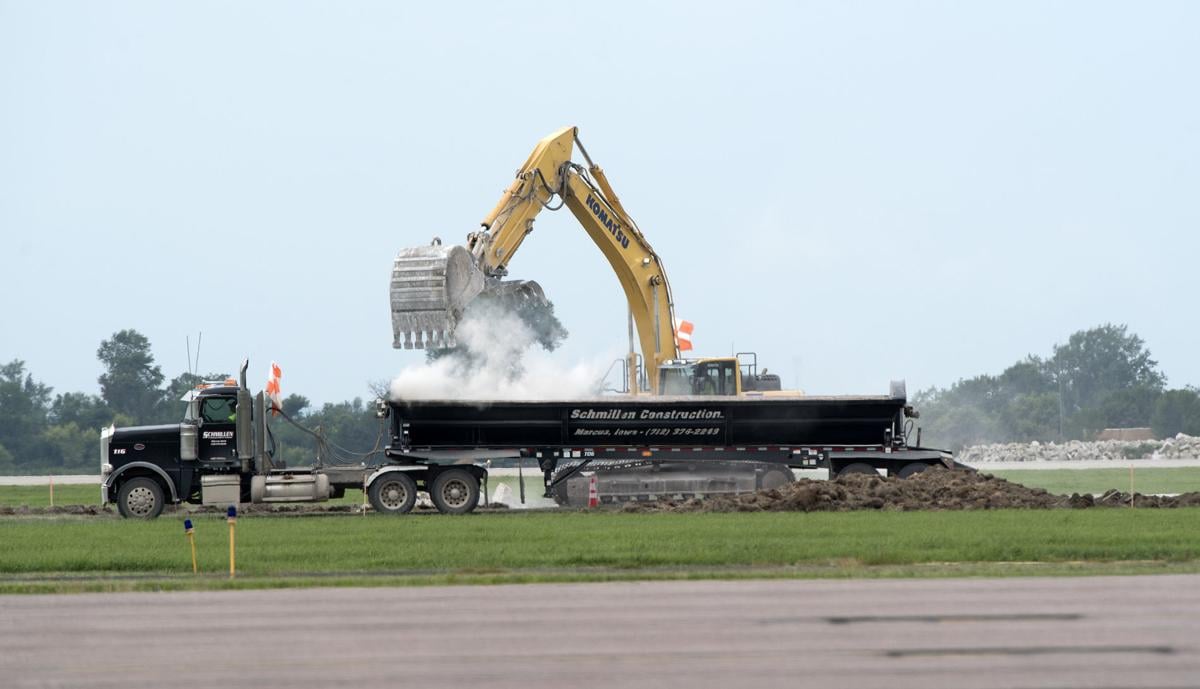 SIOUX CITY -- The Sioux Gateway Airport will be closed to air traffic beginning Thursday, the first of three closures due to a reconstruction project on a secondary runway. 
The first closure begins at 8 a.m. Thursday and will last until 8 p.m. Sunday; the second begins at 8 a.m. Aug. 23 and lasts through 8 p.m. Aug. 25; the third will take place from 8 a.m. Sept. 14 through 8 p.m. Sept. 15. 
The closures will allow contractors to replace the area where the secondary runway, known officially as the 17/35 runway, intersects the airport's main runway. The entirety of the secondary runway replacement project is slated to be complete by spring 2020. 
Mike Collett, the airport director, said the airport decided to break up the construction into three phases in a bid to make the runway closure less inconvenient for passengers. He said he was not sure how many passengers would be affected or would have to fly out of another airport during the shutdown.  
"We're trying to do it with the least impact to everybody," Collett said, adding that doing the work over a single, longer stretch of time "would be more of a hardship than just smaller intervals." 
You have free articles remaining.
American Airlines, the airport's only commercial carrier, normally offers three daily fights to Chicago and one each day to Dallas. City officials have been coordinating with American for months on the project. 
The airline's booking system had inadvertently allowed passengers to buy tickets on the construction dates before they were blacked out last month; American advised affected customers of the flight cancellations and presented them with alternatives. 
Collett said the base of the secondary runway dates back to the 1940s; his research suggested the runway has undergone no significant surface renovations since the 1980s.
"It's all being completely replaced," he said. 
In all, the south 4,500 feet of the existing runway will be reconstructed, as well as construction of the new 1,000-foot extension of Runway 35 and Taxiway C to the south. Other elements include demolition of the north 1,200 feet of Runway 17 and Taxiway C, construction of a new connector taxiway at the end of the new Runway 17, reconstruction of a portion of Taxiway D, and the demolition of Taxiway B. 
The project is expected to cost roughly $24 million, with the Federal Aviation Administration funding 90 percent of the project.