SIOUX CITY | Can you pop and lock your way through Dolly Parton's "Nine to Five?"
Well, chances are good that Shyanne Beavers, 16, would like to give it a try.
"I like all kinds of dance," the West High School junior said. "Hip-hop happens to be my favorite."
Shyanne is one of 35 Siouxland National Dance Team members slated to perform during the pregame and halftime shows at the Outback Bowl, in Tampa. Florida on Jan. 1.
The students were chosen to be a part of a choreographed routine that will feature as many as 500 other dancers from across the country. The local dance troupe had previously been invited to perform at the Outback Bowl in 2007 and 2014, Sioux City Just for Kix director and coach Stefanie Work said.
"The kids will be performing to a medley of popular country songs," Work said. "It'll be interesting to dance while a marching band plays 'Nine to Five,' but I'm sure my students can master it."
Dance troupe member Bella Fickett, 15, said she received the choreography shortly after Thanksgiving. However, the team actually began raising funds for travel expenses last summer.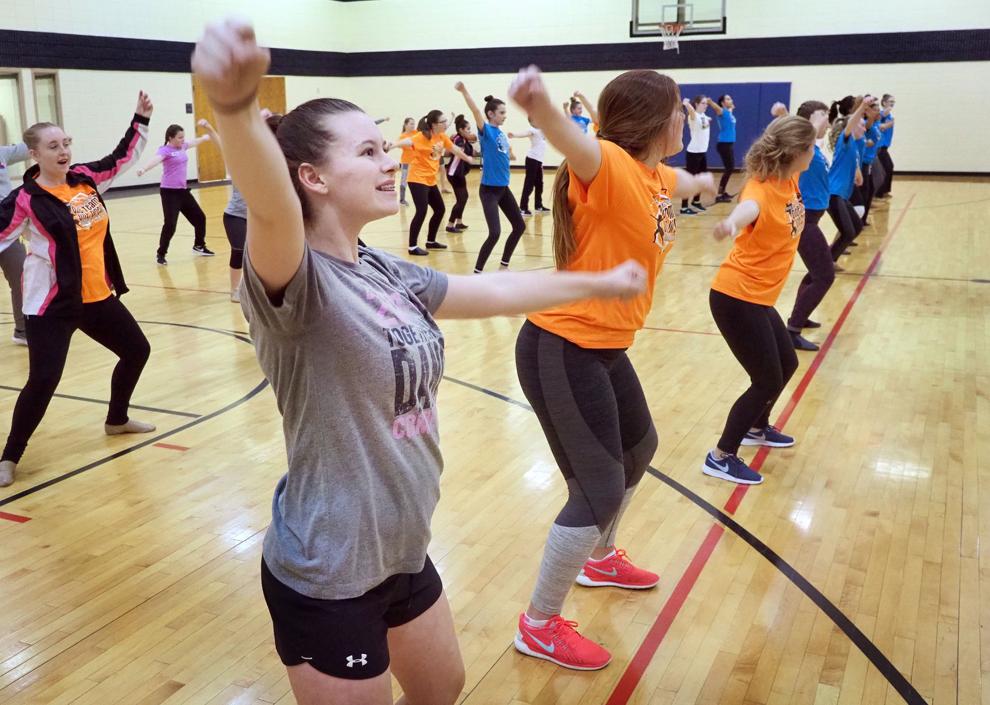 "Among other things, we've sold coupon books, Koated Kernels popcorn and t-shirts in which more than 200 sponsors were named," she said. 
Hinton High School freshman Bella began dancing seven years ago. Since then, she's made a commitment to practice five nights a week.
On the other hand, Shyanne balances her time between being a high school cheerleader and taking dance classes.
"In cheerleading, you're vocal and engaging the crowd," she noted. "In dance, you're committed to a two-minute routine. There's definitely more of a make it or break it moment associated with dance."
Shyanne is more than up to that challenge. After all, she's been dancing for nearly 14 years.
Still, she admitted to having some stage fright during the Siouxland National Dance Team's 2014 Outback Bowl performance.
"I was nervous at first," she allowed. "Then I calmed down right away."
Bella nodded her head in agreement. Like Shyanne, she also took part in the pregame and halftime shows three years ago.
"It's a lot different when you're part of a routine with so many dancers," she said. "I'm used to that."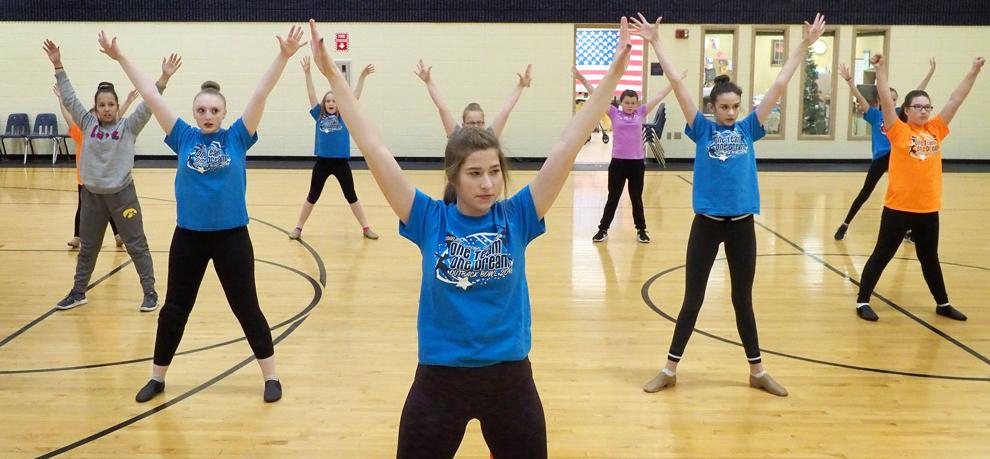 Work acknowledged learning complicated choreography can be intimidating but dance gives students an extra boost of self-confidence. 
Plus, Outback Bowl vets like Bella and Shyanne can help teammates who may be making their initial appearance.
"The Siouxland National Dance Team is made up of students from the second grade all the way up to the 12th grade," Work said. "This trip will be the first Outback Bowl for the majority of the kids and they're really excited. 
Shyanne is also happy about spending New Year's in Florida.
"It was in the '60s and '70s the last time we were there," she said, adding that the team will be making side trips to such Florida destinations as Walt Disney World, Universal Parks & Resorts and Busch Gardens during their stay.
Even though Bella is equally enthused to welcome in 2018 in a warm climate, she's just as excited to spend the holidays with her team.
"I've met some of my best friends through dance," she said. "They've become like family to me."