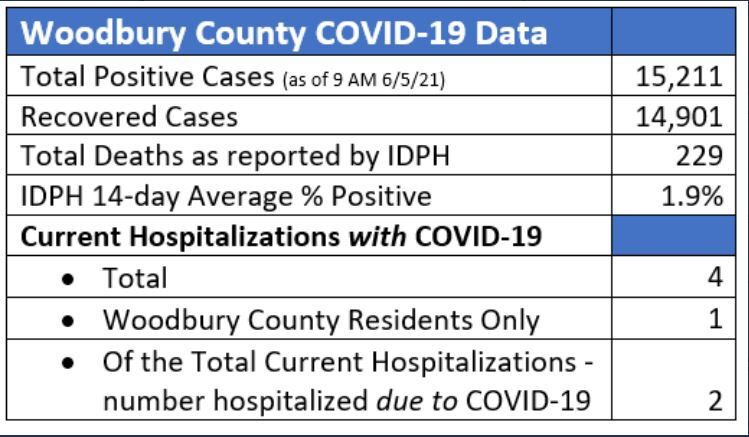 SIOUX CITY -- Though it might have seemed as though the COVID-19 reports from Siouxland District Health Department were never going to end, that the blue-and-white chart would be a permanent fixture of the local social media landscape from now on, that was never the plan. 
Siouxland District Health ended its public COVID reports for Woodbury County last week. The reports, which detailed number of positive cases, hospitalizations and deaths from the virus, had been released daily, with few exceptions, since the beginning of the outbreak last spring.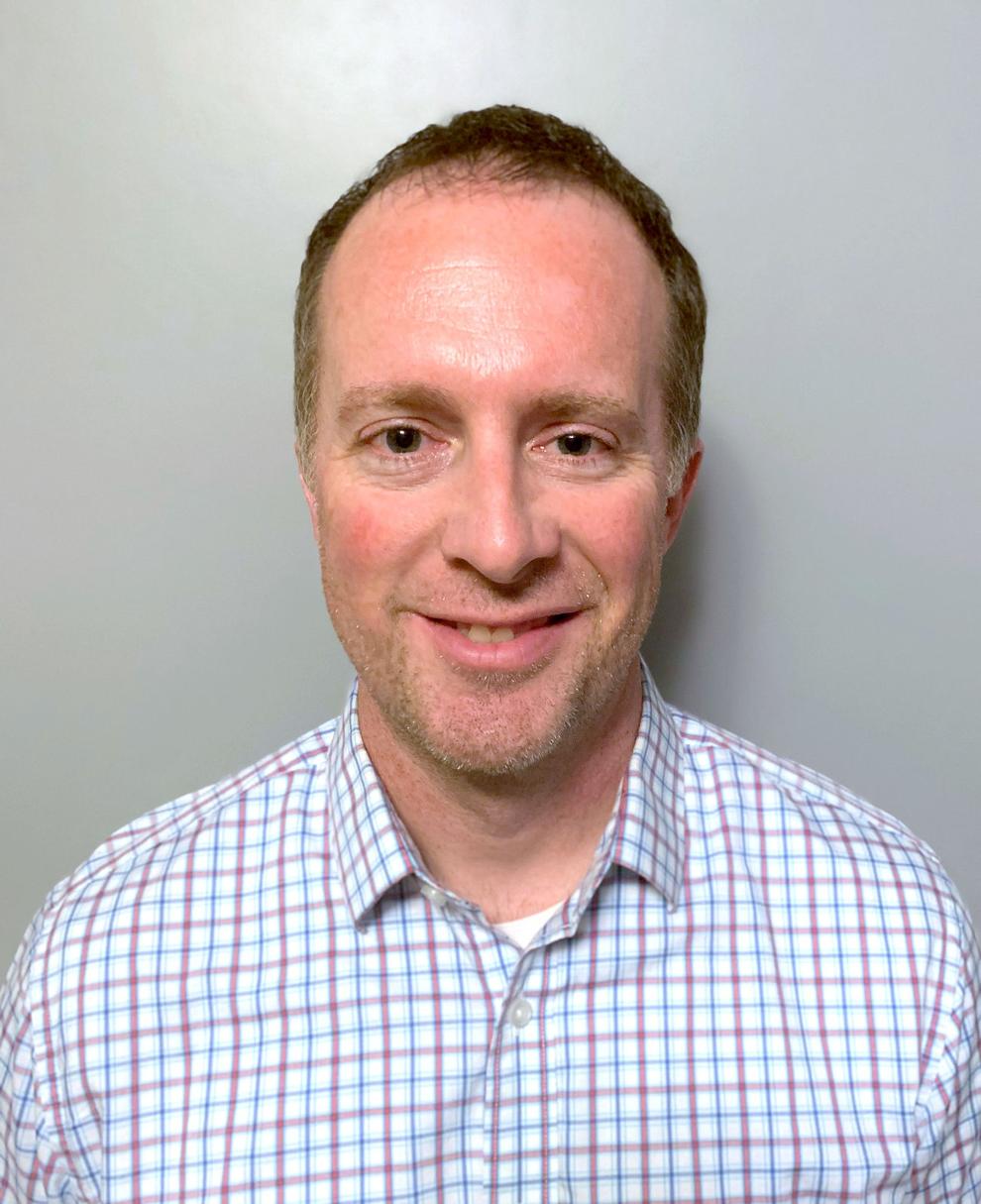 "There was always going to be a stopping point -- because we don't do this for any other illness, where just on a daily basis we announce new cases," Tyler Brock, deputy director of the health department, said. "We felt like the time was now. That wasn't going to be something that was just going to be forever -- it wasn't going to be forever and ever, we're going to be reporting daily COVID numbers.
"It was going to need to stop at some point. Our cases have been as low as they've been since this started, at this point."
COVID-19 infection numbers had slumped in the weeks prior to the department ending its public reports, as more and more local residents become vaccinated. Just two infections were reported on the final daily report on June 5, and only two people were hospitalized in Sioux City due to the virus at that time. 
On several days in the past month, no new cases were reported. On some days, the tally of new infections actually went into the negative, likely due to data corrections in state databases. 
Fewer and fewer people seemed to be interacting with the health department's daily social media posts in recent weeks and months, particularly as the numbers became less alarming and the posts themselves more mundane.
Brock also said there was probably "some benefit to letting go of that daily urge to find out how many cases of COVID we had today. It's dominated our lives, our thoughts and everything, for this long period of time." 
The reports consumed about half an hour to an hour of District Health staff time per day, including weekends, he said.
"As we transition back into more normal public health, Siouxland District Health Department-type work that's non-COVID-related, we kind of felt like this was the time to make that transition and kind of pull that staff back from doing these daily reports," Brock said. 
The department can now focus more time on its regular health communications -- like advising people to exercise, eat right, get a physical, monitor their blood pressure, keep hydrated during bouts of extreme heat, avoid lead poisoning, quit smoking, ensure meat is cooked to the proper temperature, and stay away from mosquitoes and the West Nile virus. The list is long, and COVID doesn't have to dominate it anymore. 
Information on COVID infections for Woodbury and other Iowa counties remains available on the Iowa Department of Public Health website. But even the state might not do this reporting forever, Brock said, as the number of new cases reaches new lows. 
"There's going to be an exit plan for them too -- they're not going to always do what they're doing now. There'll be a time where this is treated a little bit more like a normal respiratory virus," he said. 
The Dakota County Health Department is still releasing its weekly COVID report for the Northeast Nebraska county, though there were only four new infections reported in the seven days preceding the report, and only three in the week prior to that. 
The Northeast Nebraska Public Health Department in Wayne, which represents Cedar, Dixon, Thurston and Wayne counties, terminated its "Risk Dial" at the end of May, citing "declining COVID-19 activity." The NNPHD's daily COVID reports, meanwhile, became weekly reports. 
Their most recent report showed only one positive test between the four counties during the week ended June 5. The positive was in Thurston County, the hardest-hit of the four. 
Some counties in Northwest Iowa, including Lyon, Osceola, Cherokee, Ida, Sac and Crawford, have posted zero percent positivity rates during the past week, according to IDPH data. Other counties in the region are between 1 and 3 percent positive. 
The low virus numbers are pretty much the same wherever you look. 
Clay County, in Southeast South Dakota, had zero active COVID infections as of Thursday, according to the South Dakota Department of Public Health. Neighboring Union County had one, while Yankton County had six.