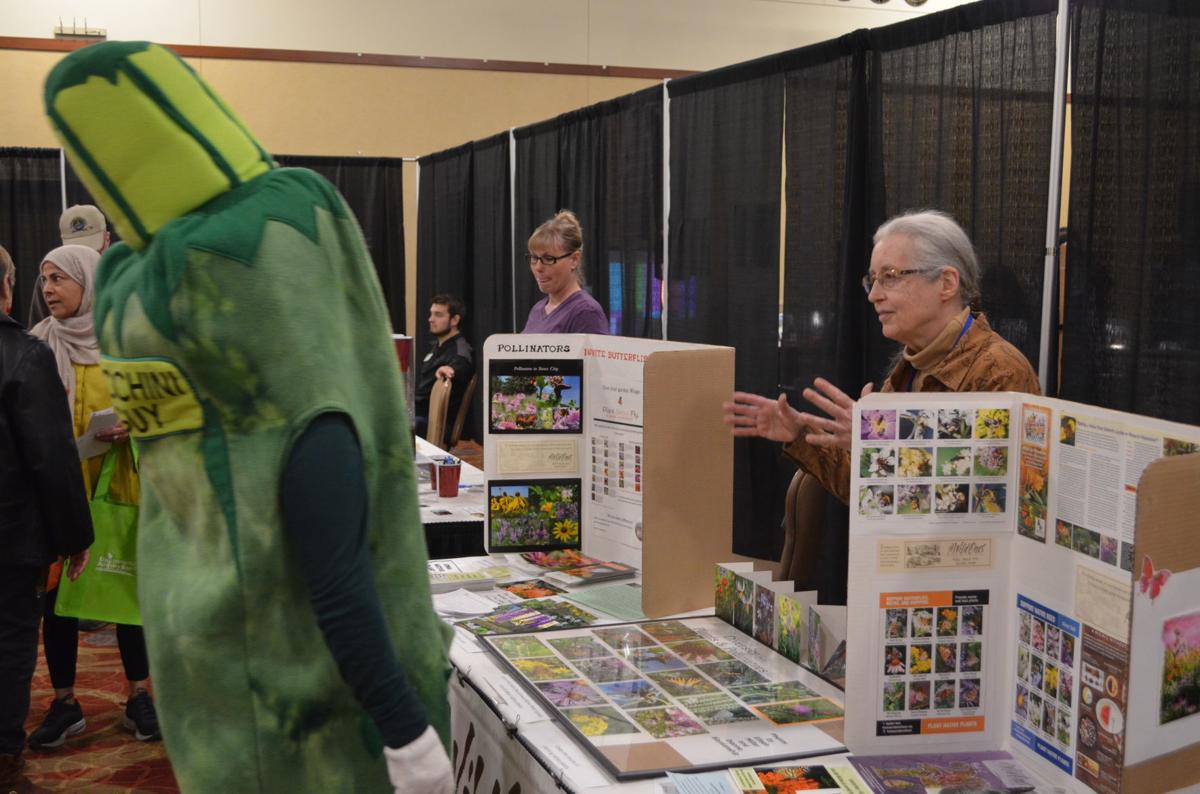 SOUTH SIOUX CITY -- Don't mix meat or dairy products with your compost, lest it become smelly and attract raccoons. 
There's a special product you can mix into unwanted paint to dry it out, making it safer to throw out with regular trash. 
And landfill management is a lot more than dumping trash in a big hole. 
These are but a few of the nuggets that were provided free of charge to hundreds of attendees of Sunday afternoon's Siouxland Earth Day Celebration, held at the Delta Hotels Conference Center. 
At the landfill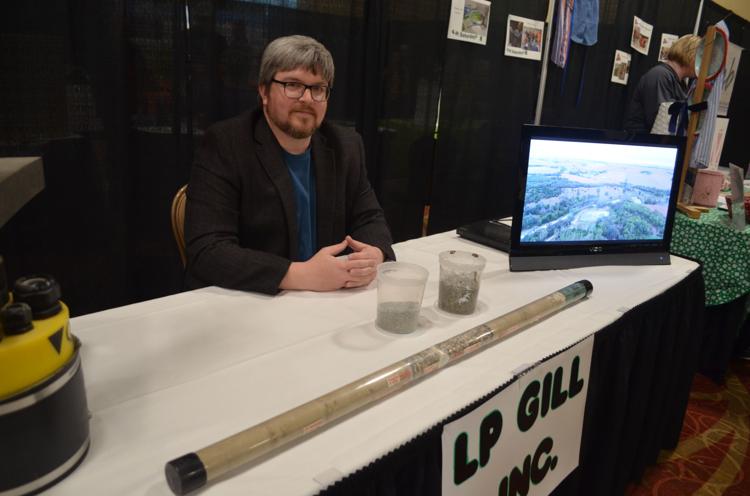 Patrick Gill, a member of the Gill Hauling family, had an exhibit demonstrating the ways the company mitigates harmful landfill substances -- primarily methane gas and leachate. The latter, in layman's terms, is a foul garbage liquid that should be kept away from groundwater. 
The bottom of a landfill, Gill explained, is layered with compacted clay, followed by roughly an inch or an inch and a half of bentonite, a fine gravel-like substance with good absorption properties, a quarter-inch sheet of high-density plastic, a layer of drainage gravel and, toward the top, sand. All that to prevent leachate from soaking into the soil. 
Sandwiched in the middle of these layers is a series of pipes, which Gill called a "leachate collection system," piping the liquid into a lagoon. 
All of which bears little resemblance to what landfills used to be.  
"Back in the day, it used to be, you dug a hole, you tossed the garbage in, and you buried it," Gill said.  
The company's landfills near Jackson, Nebraska, also have a methane mitigation system, which pipes the potent greenhouse gas (commonly the result of garbage degradation) to Siouxland Ethanol, a nearby ethanol plant. 
"They burn it in their thermal oxidizers to make the ethanol," Gill said. 
Compost it
You have free articles remaining.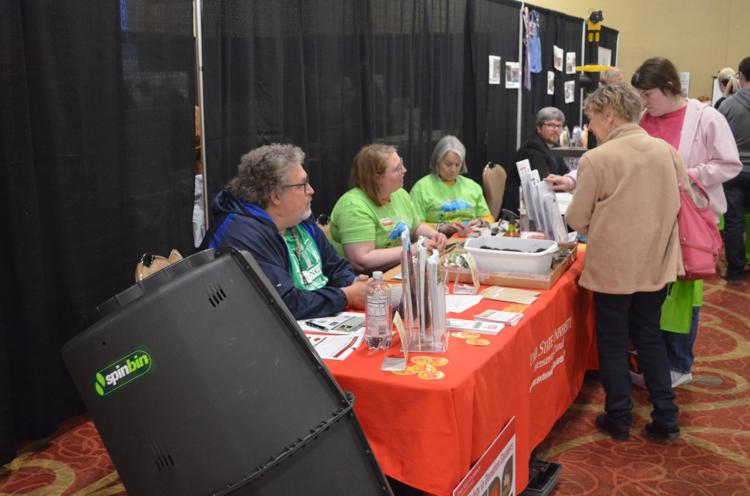 Not all trash has to go to the landfill. At a nearby table, Dennis Pastian, a master gardener affiliated with Iowa State University Extension, explained the process of making compost. 
In composting, kitchen or yard waste (banana and orange peels, lettuce, leaves and grass clippings, coffee grounds, eggshells, etc.) is transformed into a useful garden additive. It takes about three months for compost to form, though Pastian makes a large batch of compost on a yearly basis. 
You can make your own compost bin, or buy a "Spin Bin," a plastic compost drum that looks like a portable mortar mixer, which Pastian had on display. 
To prevent compost odors, Pastian recommends mixing "browns" -- say, dried leaves or newspapers -- with the "greens," or vegetables and fresh grass. 
"You can shred up your bills and stuff, compost those," he said -- though ideally only papers with soy-based ink should be composted. 
Compost should be turned, or mixed, periodically to keep it aerated. 
It should be noted, composting isn't as simple as heaping any garbage in a bin and waiting for it to become a rich soil additive. Meat and dairy must be avoided, because, as Pastian explained, "You're going to draw undesirables -- like raccoons, possums." 
"Plus it's going to get too stinky." Ideally, vegetation-based compost will have little to no odor. 
Watching paint dry
There are some things you're not supposed to throw away with the regular trash. One of these is paint, which often contains harmful substances that could leach (see leachate, above) into the groundwater. 
Eric Wissing, a member of Sioux City's Environmental Advisory Board, was handing out packages of paint hardener, a product that can be poured into a can of partly used paint to dry it out. Once it solidifies, paint can be more safely pitched into the trash. 
Even though modern paints aren't as toxic as their lead-based predecessors a century ago, Wissing pointed out that "it's a petroleum product, still. You can't drink it."
The liquid nature of paint makes it altogether more problematic. Which is why it must be made solid. 
"It's not going to stay where you put it, it could get into the groundwater, it's going to contaminate," Wissing said. "There's all kinds of chemicals in paints." 
Copyright 2019 The Sioux City Journal. All rights reserved. This material may not be published, broadcast, rewritten or redistributed.