GALVA, Iowa – A scheduled maintenance shutdown of the Quad-County Corn Processors plant went on two weeks longer than originally planned during the first half of October. 
The reason? The margins for operating the corn-based ethanol plant were so tight that it didn't make financial sense to restart it right away, said Quad-County CEO Delayne Johnson. What's more, the plant had difficulty getting corn "at a price that makes sense for us to crush at full capacity," he said.
The farmers-owned plant on the outskirts of the small town of Galva is now in the process of rebooting. But some other biofuel plants in corn-rich Northwest Iowa have been less fortunate. 
In the face of challenging market conditions, two area plants -- Siouxland Energy Cooperative in Sioux Center and Plymouth Energy in Merrill, Iowa -- have temporarily shut down, while some others have cut production. Johnson said plants are making "smart decisions for their assets" by slashing or idling production. 
Like their counterparts across the country, ethanol producers throughout Siouxland are feeling the pinch of federal Renewable Fuel Standard waivers to oil refineries and trade policies that critics say have shut them out of international markets. 
"It's been a tough 18 months for us," Johnson said. 
In some cases, idling a plant is the only option left in a market where supply capacity outstrips demand, a situation ag officials blame largely on the Trump administration's loose interpretation of the federal Renewable Fuel Standard and on continued trade hostilities with other countries. 
"The ethanol industry is able to produce about 17 billion gallons of ethanol per year; the domestic market, based on the way the EPA has been wrongly interpreting the Renewable Fuels Standard, is locking the domestic market down to, just a little over 14 billion gallons," Johnson said. "And the trade tariffs with China and Brazil, at 70 percent and 40 percent, respectively, are locking us out of many of the large export markets.
"With that, the only way for the supply and demand to balance is for the market to shut ethanol production down, because we have to fill the gap between 17 and 14 billion gallons."
Northwest Iowa boasts the state's largest cluster of ethanol plants. There are a total of nine plants in the Journal's circulation area, stretching from Ashton in the north to Albert City to the east to Denison to the south. Two more plants operate just across the state's border in Jackson, Nebraska and Hudson, South Dakota. 
Iowa ethanol production is thought to have been cut by 40 to 50 percent in recent months in response to the U.S. Environmental Protection Agency granting "small refinery exemptions" to oil refineries that claim a financial hardship caused by having to comply with the RFS. 
The Trump administration granted as many as 31 such waivers during August alone; waivers were issued to numerous refineries during the Obama and Trump administrations, but Trump administration has granted far more: a total of 85 over the course of his presidency.
Trump, who is running for re-election next year, is under pressure from farm constituents to remedy the situation. 
Daryl Haack, a Primghar, Iowa, farmer and a board member of the Little Sioux Processors plant in Marcus, Iowa, said during a media call last month that his board all voted for Trump three years ago; but as of August, "they probably weren't going to do that."
Ethanol prices cratered in the days after Aug. 9, when that batch of oil refinery waivers was made public. 
On Oct. 3, Trump boasted told ethanol industry officials that the federal government would restore millions of gallons of ethanol lost through the refinery exemptions to the RFS. The number of lost gallons was to be calculated by a three-year average of granted waivers. 
But ethanol industry officials were enraged last week when the EPA's proposal based the number of restored gallons on a three-year average of relief recommended by the federal Department of Energy. The industry wanted the deal originally proposed by the administration. 

Monte Shaw, executive director of the Iowa Renewable Fuels Association, said a total of three ethanol plants and one biodiesel plant in the state have idled production recently, "primarily as a result of the refinery exemptions that were given out." 
"It was already a pretty tough environment, we'd lost the Chinese export market, we've had previous rounds of exemptions that destroyed demand here in the United States," Shaw said, adding that the 31 small refinery exemptions of August were "the final nail in the coffin." 
Before the refinery exemptions began to proliferate this summer, Shaw said, most ethanol plants were at least keeping their heads above water. But the price shakeup after the August refinery exemptions came out was enough to put 70 to 75 percent of U.S. ethanol plants in the red. 
"And not just paper red, depreciation type stuff -- actually burning cash on every gallon of ethanol they produce," Shaw said. "You can only operate a real loss, a cash-burn situation, for as long as you have cash. Every plant's a little different, in terms of how much cash they had on hand through the last year, their efficiencies, how they bought their corn."
Such was the position at Siouxland Energy Cooperative in Sioux Center last month when the producer-owned plant began a "hot idle" -- in which no ethanol is produced, but staff are kept in their positions. It was the first such extended pause in production the plant has undergone since it opened in 2000. 
Kelly Nieuwenhuis, president of the Siouxland Energy board, said the plant will restart production once market conditions allow them to at least break even. Whenever that happens, he estimates they will only run at about half capacity -- or only about 40 million of the 80 million gallons the plant is capable of producing. 
"If we get to a point where our losses would equal what it's costing us to be under a hot idle, which is paying all of our employees -- if we could see the markets get to a point that the losses would be about the same, then we're thinking we might try to get started up," Nieuwenhuis said. 
Ethanol prices, he said, had gotten "really close" to Siouxland Energy's break-even point, but then slumped again after the recent EPA policy disappointment. For now, there's no immediate plan to resume production. 
Even before the hot idle began, Nieuwenhuis said, small refinery exemptions were hurting margins at Siouxland Energy to such a degree that the plant didn't show a profit for 14 of the last 16 months. 
"They weren't huge losses, but we were showing losses," he said. 
Poet, one of the world's largest ethanol producers and the operator of ethanol plants in Ashton and Emmetsburg, Iowa and Hudson, South Dakota, this summer idled a plant in Indiana and lowered production at half of its other plants, according to a POET press release. 
The company has not identified which of its biorefineries lowered their production, though it did acknowledge the largest drops took place in Iowa and Ohio.
Some plants, rather than reduce or idle production, have focused on efficiency as a way to balance the books. At the Little Sioux Processors plant in Marcus, Iowa, general manager Steve Roe said the plant is still operating at full capacity -- about 162 to 163 million gallon per year -- and they haven't had to dip into cash reserves.
"Margins have been anything but fantastic. They're not even good," Roe said. "We've been able to keep our head above water, and we've been able to cash flow through all of it."
Roe noted Little Sioux is fortunate that its board of directors in the past approved some major capital improvements that made the plant much more efficient. The energy savings have helped the plant get through the recent tough times.
Siouxland Ethanol in Jackson also has not cut production, despite market conditions other plants have found unfavorable.
Pam Miller, board chair and director of industry and investor relations for the Northeast Nebraska plant, acknowledged the small refinery waivers have made a dent. 
"Those have really depressed or decreased the demand for ethanol," she said. "We're definitely profitable, but margins this year compared to last year have definitely been affected." 
Haack said "it will get tougher" for Little Sioux Corn Processors and other plants if the biofuels demand continues decreasing.
With the shutdowns of plants in Merrill, Sioux Center and elsewhere, farmers will be "scrambling" to find other locations to deliver corn harvested this fall.
"That's corn that won't just be disappearing," he said in the conference call. "It's going to create a huge problem for farmers in our area."
10 stunning Instagram photos of Siouxland
Instagram: Sculpt Siouxland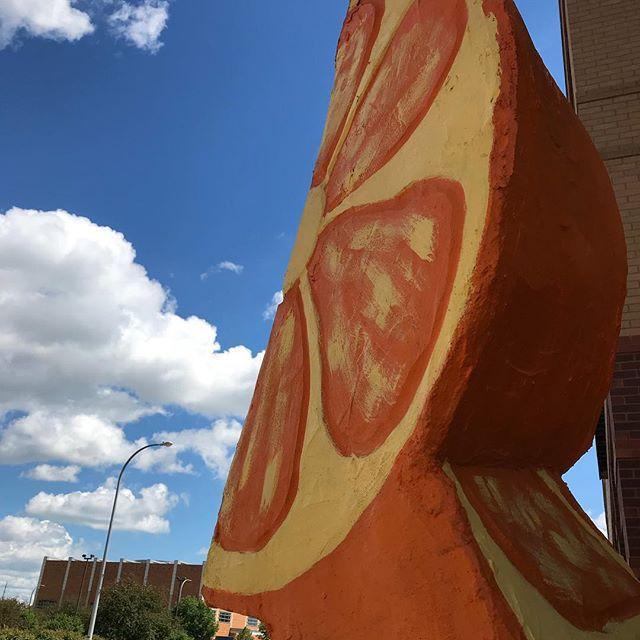 Instagram: Lilies at sunrise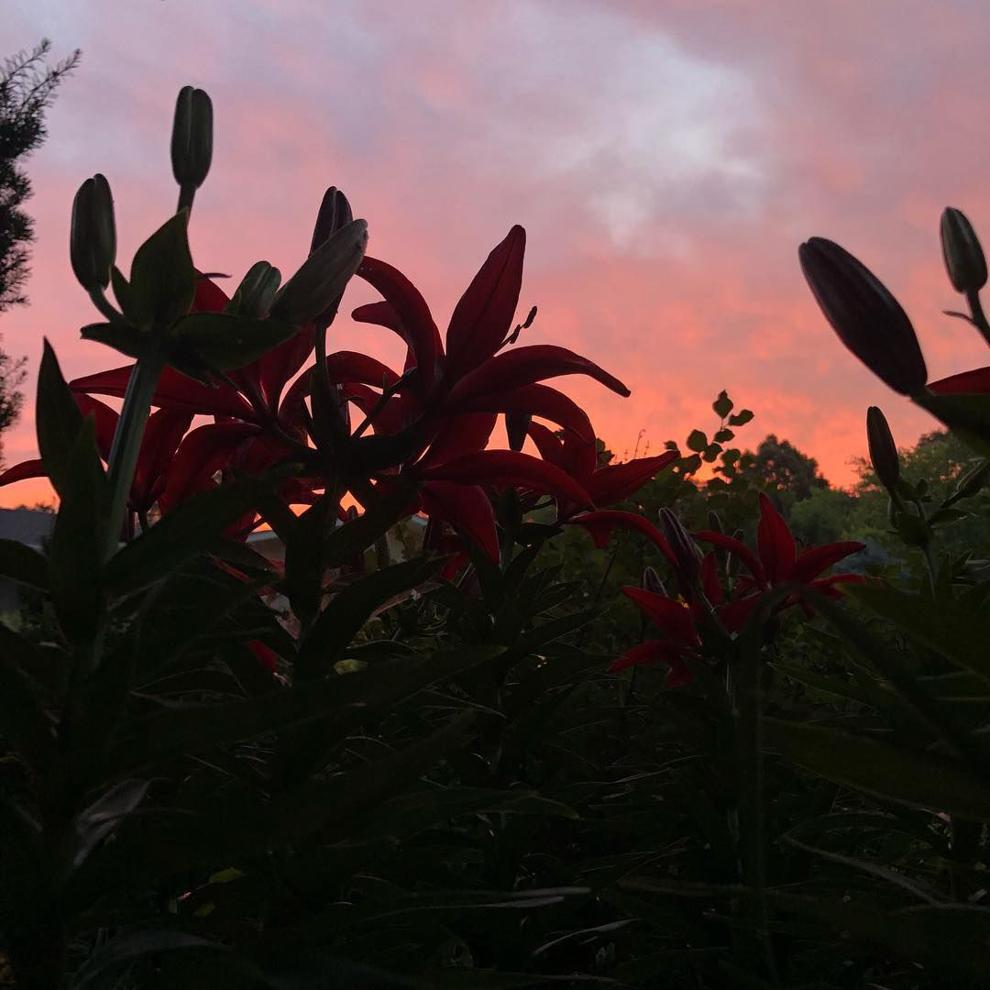 Instagram: Sunrise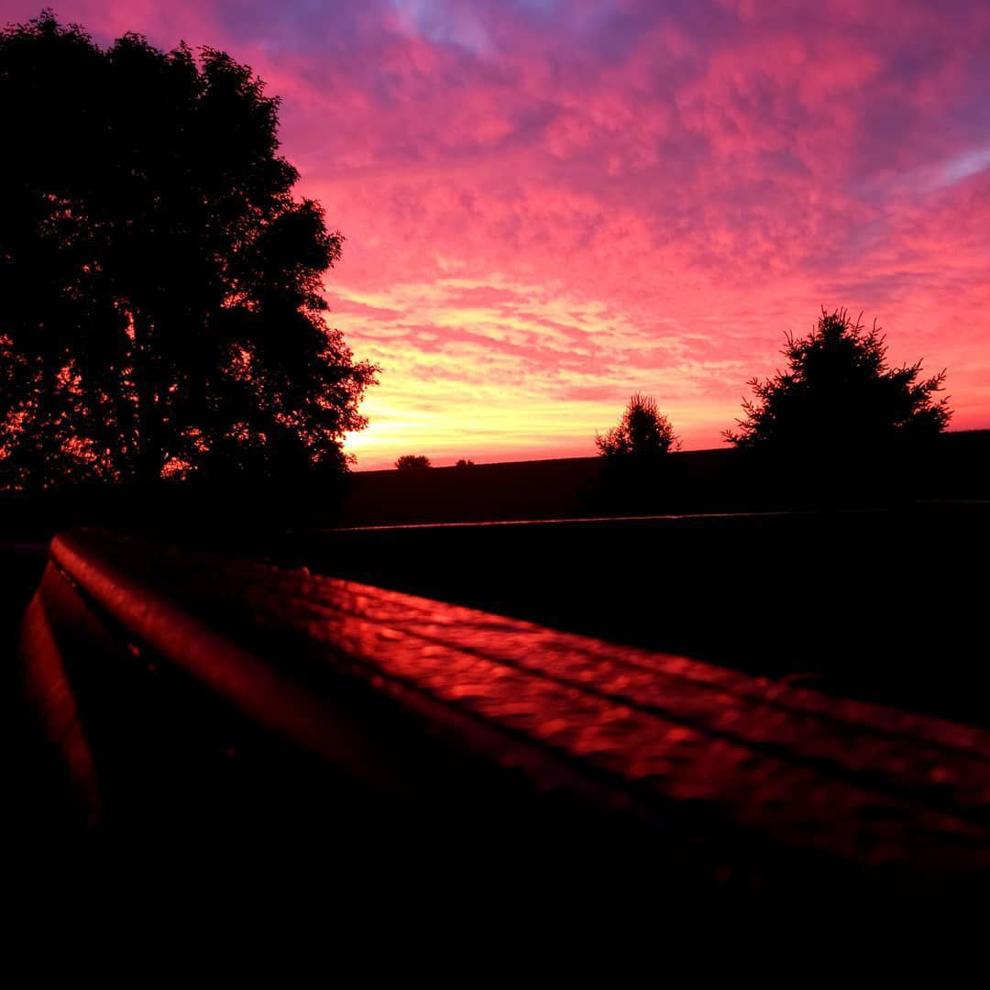 Instagram: Grandview Bandshell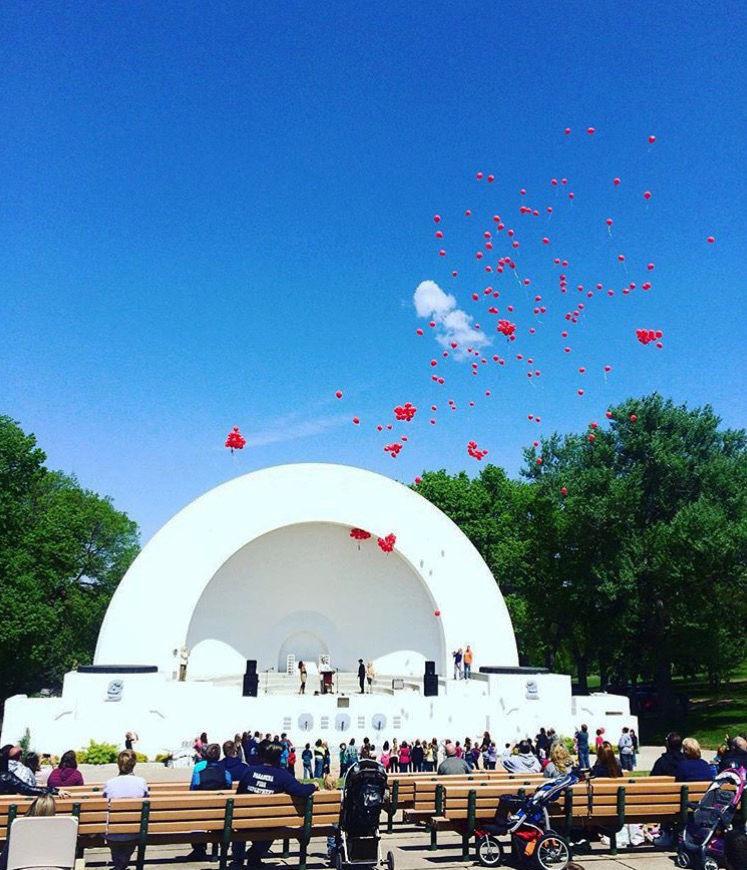 Instagram: War Eagle Monument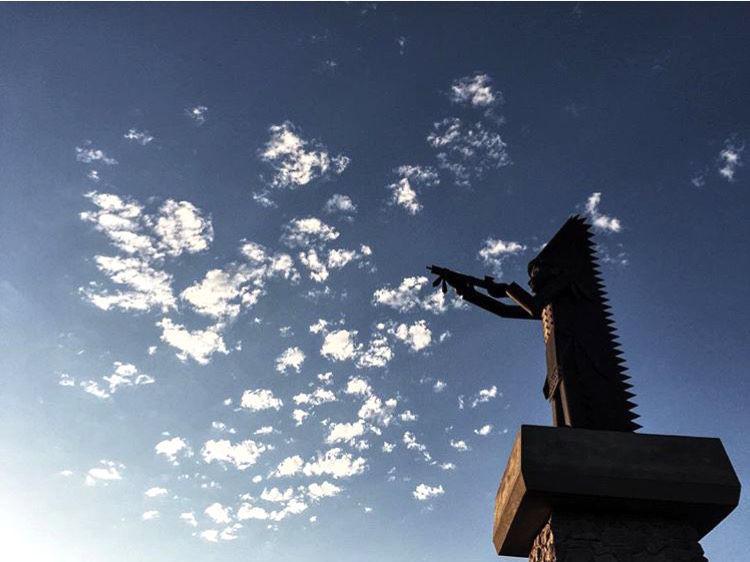 Instagram: Jitter's donuts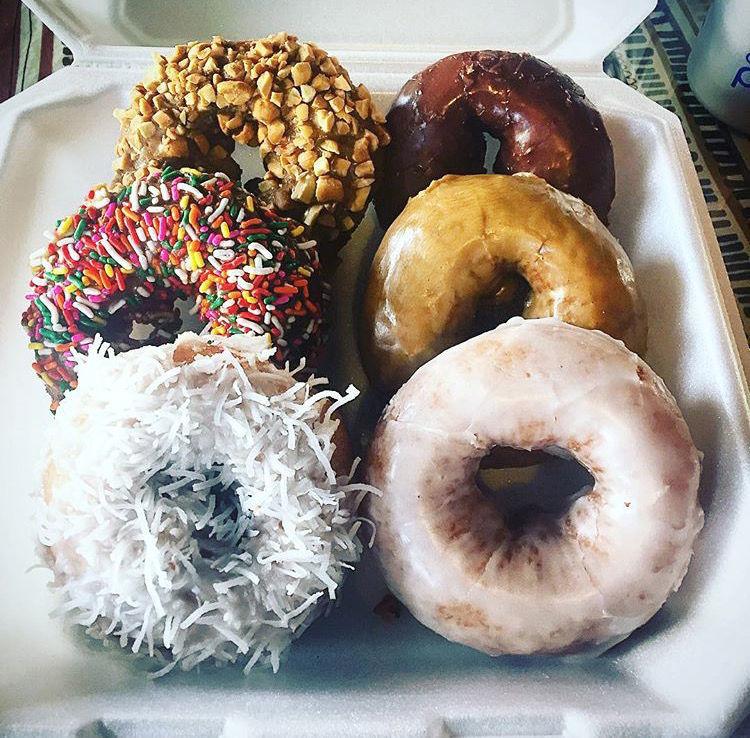 Instagram: Saturday in the Park fireworks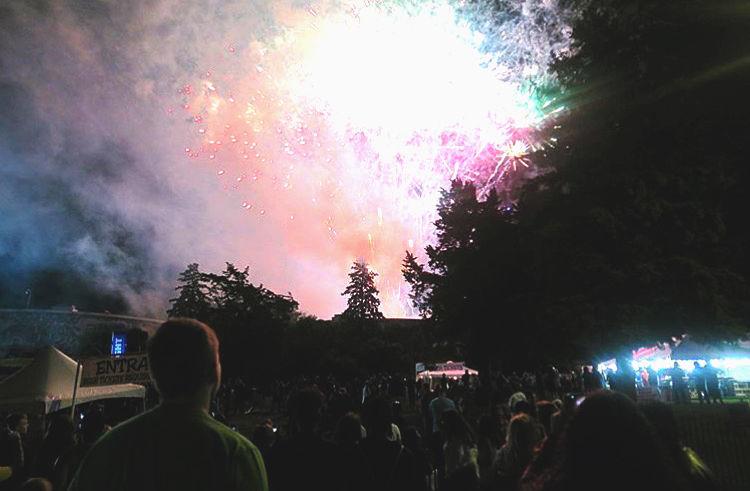 Instagram: Tastee Inn & Out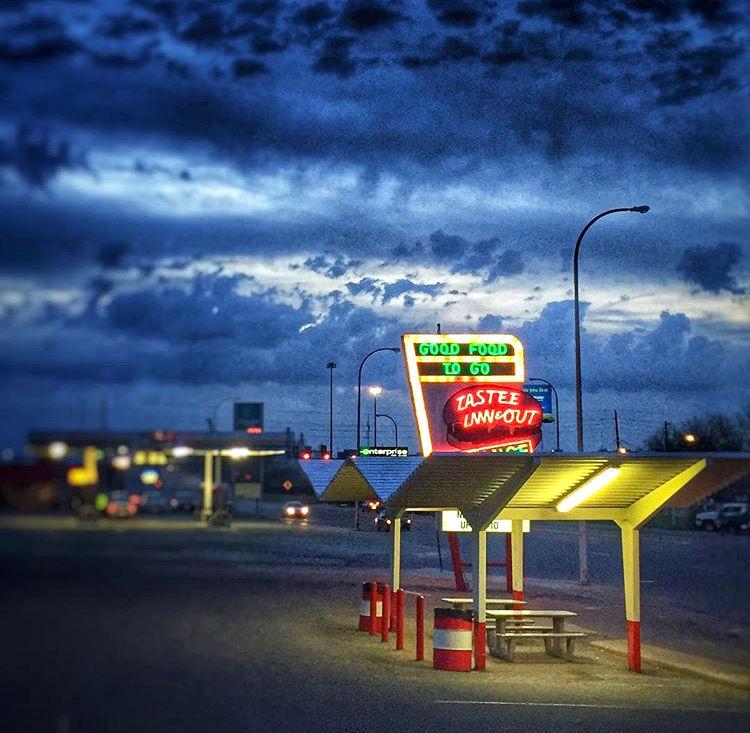 Instagram: Rainbow over Tyson Event Center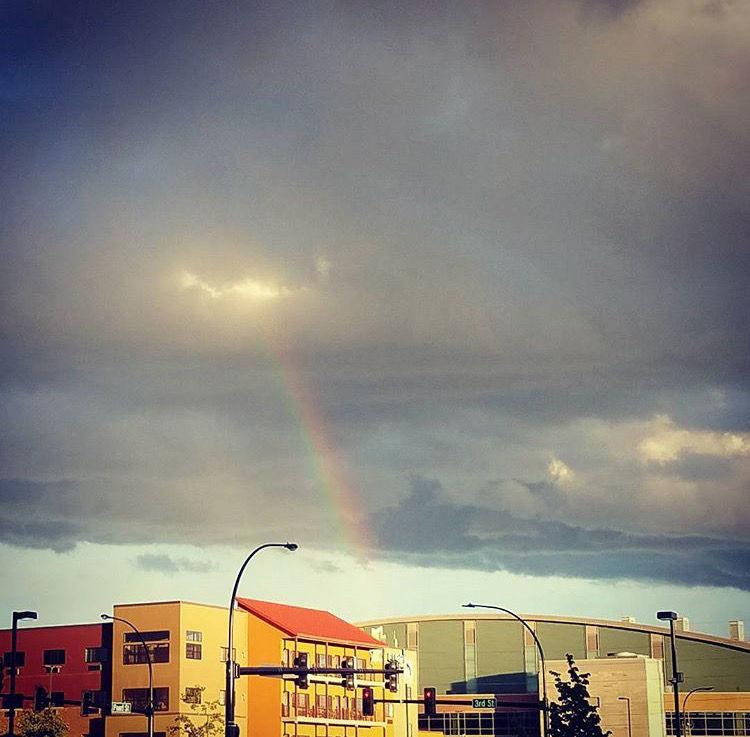 Instagram: Marina