SIOUX CITY -- A casual conversation between a Crittenton Center employee and a manager at Silverstar Car Wash on Hamilton Boulevard resulted in a weeklong fundraiser in late June that generated nearly $3,600 for the Sioux City nonprofit that helps children and families.
Like other nonprofits, the Crittenton Center has been rocked financially by the COVID-19 pandemic and has had to temporarily furlough some employees. The organization's emergency shelter for children in crisis lost revenue, as child abuse reports in the state of Iowa have dropped by roughly 50 percent.
In March, a "hard stop" to operations was implemented at the Crittenton Center's childcare facilities at West High School and Liberty Elementary School, which led to a 71 percent decline in enrollment and a 50 percent loss of revenue, according to Heying. The Crittenton Center continues to offer childcare at Stella Sanford Child Development Center.
"We've been really proud to keep it open. We've been really serving workers who are on the front lines of the pandemic through that childcare facility," Heying said. "We've been serving the kids of parents who are working at Siouxland Community Health Center and actually doing the COVID testing, those who are doing food service and mental health services."
Heying said the Crittenton Center has received some generous donations from the community and that staff continue to solicit donations amid the pandemic.
"During times like this, I think that's really when Siouxland shows its true colors. I really think that's when the generosity and camaraderie between everyone in this area really shows," she said. "If somebody is passionate about a local nonprofit or a cause, I would just really encourage them to contact that nonprofit and find out what they can do."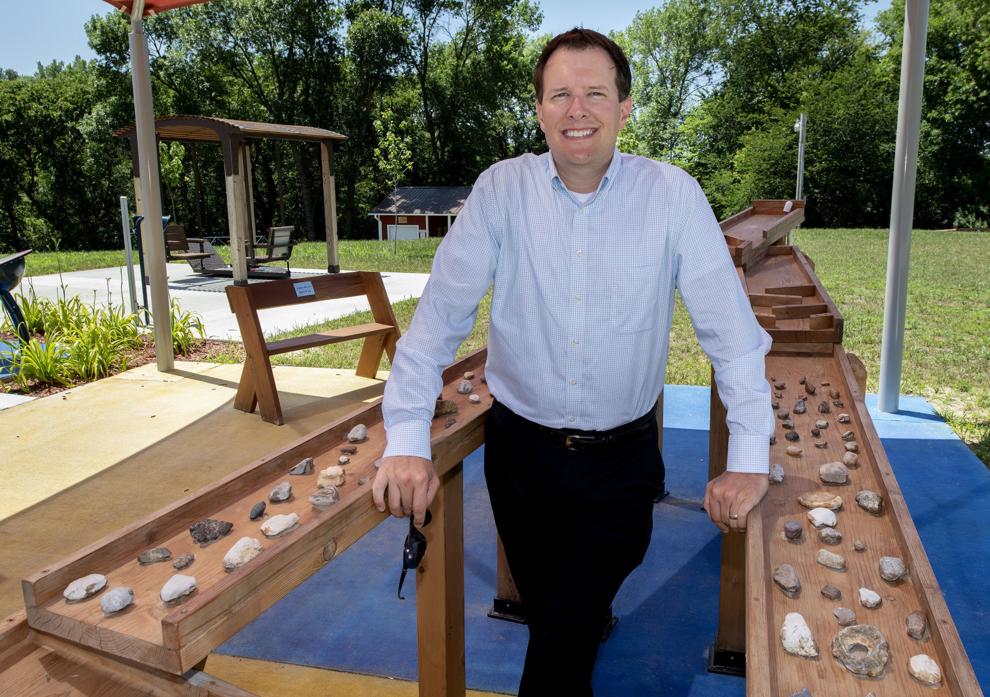 After Camp High Hopes quit asking for donations for a period of time amid the pandemic, Executive Director Chris Liberto said longtime supporters began reaching out. The local camp serves children, teens and adults with disabilities, special needs and chronic illnesses. 
"It's definitely impacted us, there's no question about it, but, thankfully, we've got support over the last several weeks," Liberto said, who said he and other staff members were forced to take two weeks of furlough. 
Camp High Hopes canceled its spring and summer camping season in an effort to curb the spread of the novel coronavirus and recently started offering virtual camp opportunities, which consist of sing-alongs and brain teasers. The camp is also sending three-month subscription boxes, which are filled with activities, to campers. 
"My staff is hand-delivering most of those and getting a chance to say hello to the campers," Liberto said. 
Russell Wooley said Lamb Arts Regional Theatre has also seen some fundraising success in a time of coronavirus, as the nonprofit seeks to raise $11.5 million to restore the original former Sioux City Municipal Auditorium and relocate its operations there.
"During the time that everything has been shut down, we matched the Gilchrist grant for $250,000 for the second year in a row, so they were able to double that. And, we received our first naming gift for the new space. The Everist Foundation granted us a donation," he said.
Wooley said Lamb has a fundraiser called "Pandemic Playlets" underway. Families have until Wednesday to create and record an original version of a classic story, fairy tale or fable. The videos will be posted to Lamb's YouTube channel and people will vote on them using their dollars, according to Wooley.
"It should be a lot of fun and hopefully raise some money," he said. 
Wooley said Lamb hopes to open its 41st season in September. He said seating will be cut down and disinfecting procedures will be in place. 
"With where we are right now, I think we can put protocols in place to be safe, not only for our audience, but for our actors," he said.
5 things you didn't know were invented in Iowa