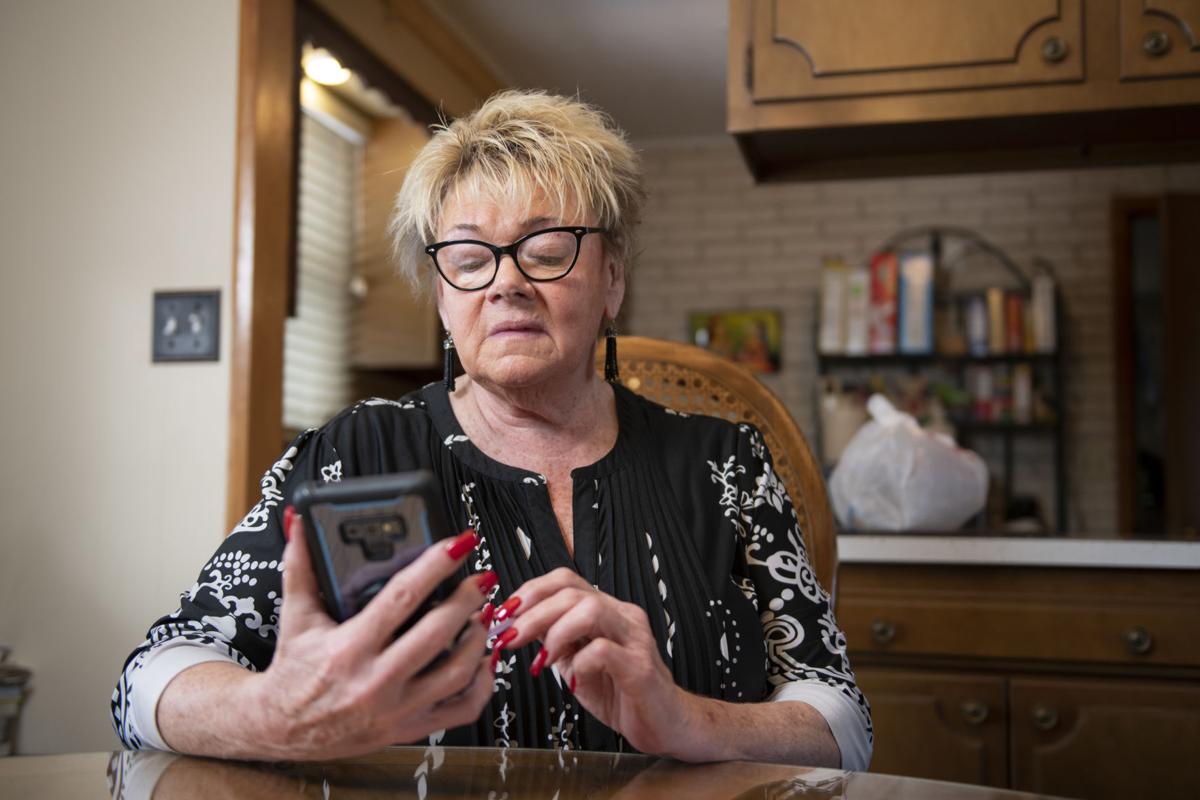 SIOUX CITY -- Last week, Anna Kounas said she was trying to sign up for a COVID-19 vaccination appointment on a pharmacy chain's website, when a hacking message popped up. 
The 72-year-old Sioux City woman, who was using a computer at the Siouxland Center for Active Generations, said she immediately "backed out" of the site. 
This experience is just one of many roadblocks Kounas said she has encountered while trying to schedule an appointment. Kounas, who has a home computer, but lacks internet access, said she's "angry" about the signup process.
"My brother's gotten his. My two sisters have gotten theirs. They've been lucky, but not me," she said. 
Scores of local seniors have reported encountering frozen computer screens, website crashes and jammed phone lines as they try over and over to register for COVID-19 immunization.
Rhonda Capron, 67, said she called Siouxland District Health Department a dozen times last Wednesday around 3 p.m. in hopes of securing a spot at an upcoming public COVID-19 vaccination clinic for 1B populations at the Tyson Events Center, but, each time, she said the line was busy.
Capron, a former Sioux City Council member, runs a non-medical home care business for seniors. She desperately wants the vaccine to protect herself from the novel coronavirus, as well as the seniors she cares for in their own homes. Capron, who said she can't use her 20-year-old computer to register for vaccination, said she also called District Health on a few other occasions, thinking she might be able to get on a waiting list. Those attempts also proved unsuccessful. 
"I know people that have gotten it done in South Dakota and in Nebraska. I don't know what's going on here," said Capron, who said a friend with an up-to-date computer also failed to secure an appointment for her on Walgreens' website. "I'm very frustrated." 
Unused vaccines originally allocated to the Long-Term Care Pharmacy Partnership Program were redistributed to a limited number of Walgreens and CVS stores in select Iowa counties, and reserved for Iowans age 65 and older.
On Feb. 1, District Health opened online registration for Feb. 10 and 12 vaccination clinics, but all of the appointments were quickly snatched up, more than an hour before local news organizations even received information about the signup process. Last week, when online registration opened for Wednesday's clinic at the Tyson, all of the appointments were filled in less than an hour. Some local residents reported problems signing up through District Health's website.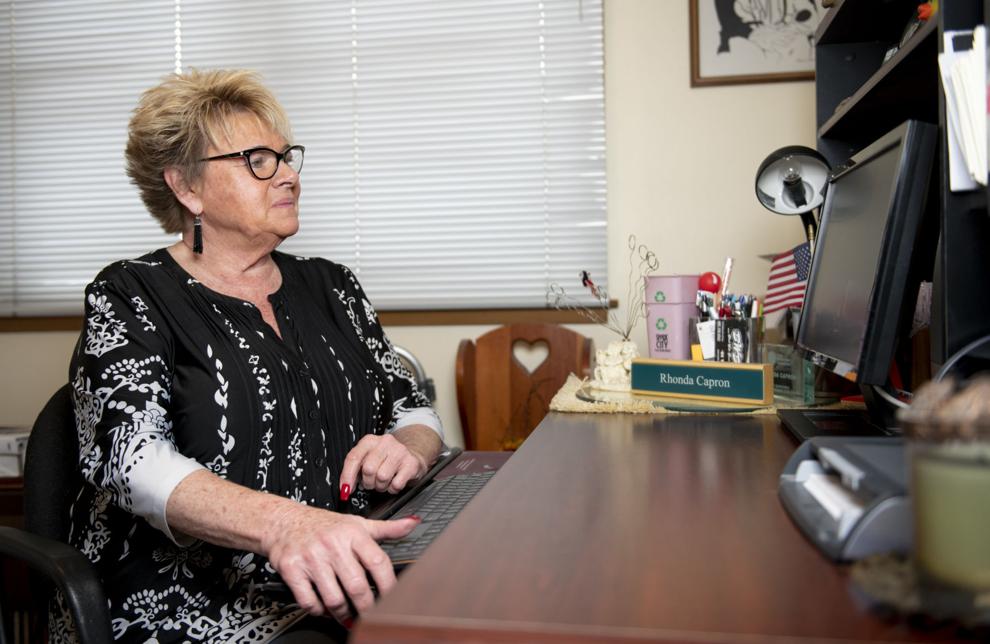 Starting at 3 p.m. Thursday, District Health will open online registration for a Feb. 24 vaccination clinic at the Tyson. Individuals 65 and older, who do not have the ability to make an appointment online, can get assistance from District Health by calling 712-234-3922 at that time. District Health said in a statement that the special phone bank line will not be operational until registration has opened. Another vaccination clinic is slated for March 3, as long as COVID-19 vaccine is available, according to the statement. 
District Health Deputy Director Tyler Brock said Wednesday's clinic is full with over 1,600 people registered. He said many of them registered through District Health's phone bank.
"I understand that not everyone who wanted an appointment got in. But we only had 1,600 openings and several thousand trying to get in," said Brock, who noted that roughly half of the appointments are going to individuals 65 and older and the other half to people in Tier 1 of Phase 1B. "The system isn't perfect, but we are meeting our goals given the amount of vaccine we have available right now."
Tier 1 of Phase 1B includes firefighters, police officers, child welfare social workers, PK-12 school staff, early childhood education staff and child care workers. 
Lew Weinberg, 77, said he "won one of the Walgreens lotteries" by being on the pharmacy chain's website at the right time and got his first dose of the vaccine Feb. 4. He said his wife, Renee, has yet to secure an appointment.
"We tried the District Health website, which was a nightmare," Weinberg said. "I think the problem is it disadvantages people that don't have very many computer skills, and it certainly disadvantages the low income and folks that don't have somebody to help them."
Weinberg, a commercial real estate owner and developer, is concerned about more than 250 seniors who live in the Martin Tower, Centennial Manor and Century II apartment complexes. He said he spoke with District Health's Director Kevin Grieme in hopes of getting those residents vaccinated onsite. 
"We've been working with Kevin at District Health, who seems to be indicating that, once he gets another allotment of serum, he would be able to release some of that to either Walgreens or Hy-Vee or Community Health to do the onsite clinics," Weinberg said.
Last week, Capron took a client to a COVID-19 vaccination appointment at the downtown Walgreens store. Capron said she asked if she could get vaccinated on the spot, but her request was denied. She said no one in the store's pharmacy was able to help her sign up for an appointment, either.
"They didn't even know what I was talking about," she said. 
Kounas said she, too, visited the Walgreens store with a friend, who doesn't have a computer, hoping the two could get COVID-19 shots. 
"They said, 'No. You gotta go online.' So, what do you do?" she said.