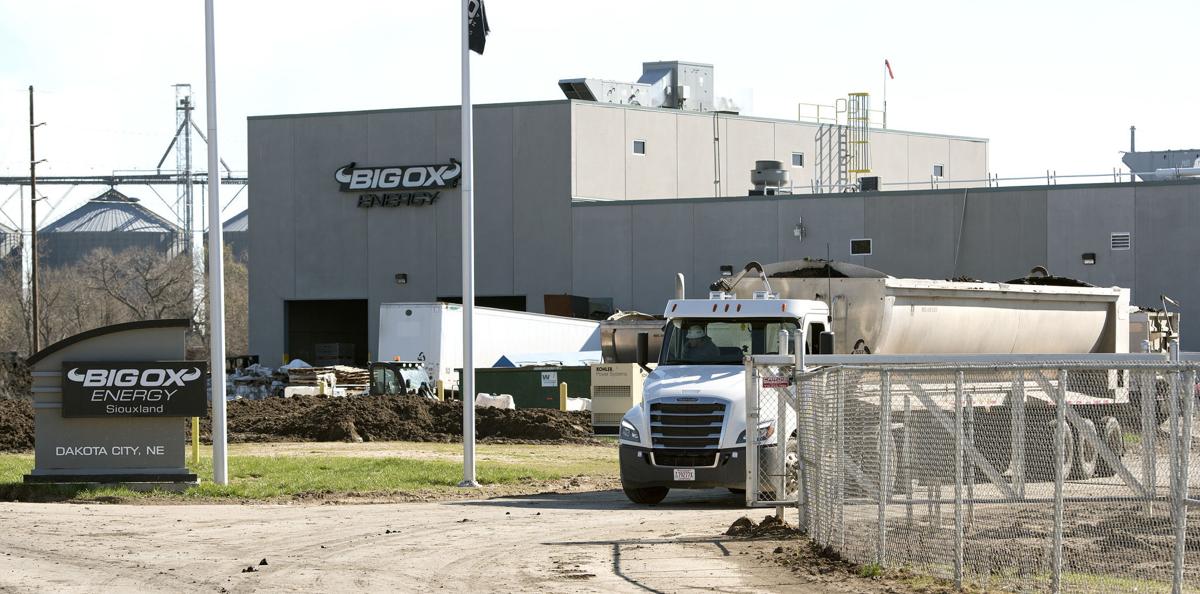 SOUTH SIOUX CITY -- South Sioux City has denied a claim of more than $3.3 million filed by a trustee involved in a financing agreement for the now-closed Big Ox Energy plant.
The city council on Monday unanimously approved the written decision in which the city says it is not legally required to pay Wells Fargo Trust Company $225,000 monthly payments it has not made since May 2019.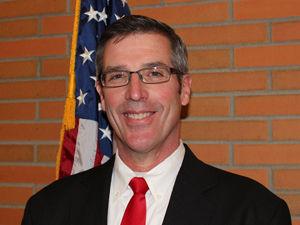 Mayor Rod Koch said he couldn't discuss specifics of the case because of ongoing litigation, but both sides continue to seek an agreement to settle the matter.
"I think both parities would like to work something out," Koch said. "We have our position and we feel strongly about it."
Wells Fargo can appeal the city's denial in Dakota County District Court.
The monthly payments were included in a September 2014 tipping agreement between Big Ox and the city that was part of the Wisconsin-based company's deal to build a biofuel and wastewater treatment plant. In February 2015, Big Ox, the city and Wells Fargo entered into a new agreement in which the payments were to be made to Wells Fargo, acting as a collateral trustee. The agreement was an inducement for Wells Fargo to provide financing for construction of the approximately $30 million Big Ox plant.
In its denial, the city said that Wells Fargo could not seek more than $2.6 million in its claim because it was not filed within 90 days of the date each payment was due. Wells Fargo filed its claim on July 15, barring it from seeking any payments prior to April 15, the city said.
The city also said it was excused from the monthly payments since March 2019, when it placed Big Ox in default of the tipping agreement for failing to operate the wastewater treatment facility in accordance with contractual and legal requirements.
Big Ox shut down the plant, which converted organic waste into methane and also pretreated industrial waste and discharged it to Sioux City's Wastewater Treatment Plant, in April 2019 after Sioux City declined to renew the company's wastewater treatment permit because of nonpayment of outstanding fees, fines and other charges.
Wells Fargo filed a complaint in U.S. District Court in Omaha in September seeking the past-due monthly installments.
Andrew Tugan, an Omaha attorney representing the city, has filed a brief saying the lawsuit should be dismissed because Wells Fargo did not follow the proper procedure to file a claim and any lawsuit should be filed in Dakota County District Court rather than federal court.
A lawsuit should also include several insurance companies for whom Wells Fargo acts as a collateral agent, Tugan said. Those companies are the ones with financial interest at stake, and Wells Fargo has acted only at their direction, a relationship made clear when the lenders, but not Wells Fargo, engaged in mediation discussions with the city earlier this year.
Koch said Monday he has heard of buyers' interest in the Big Ox plant, and the city remains open to buying it and seeking a third party to operate it. The city is planning to build its own wastewater treatment plant at an estimated cost of $45 million, and Koch has previously said that an operational Big Ox facility would boost the city's capacity to treat industrial waste.
Subject to odor complaints soon after it began operations in September 2016, Big Ox still faces 15 lawsuits filed in Dakota County District Court by residents living near the plant who said toxic gases from the plant backed up into their homes through the city's sewer system and have caused health problems and property damage. The city of South Sioux City also is named in those suits.